It's been more than two years, the popular Northern Irish Comedy series Derry Girls has not returned to our screens. However, fans can now get optimistic about returning the award-winning wholesome and hilarious show, which will make a comeback with its third season. The ongoing Covid crisis has significantly delayed the release of the upcoming season. But, the high school shenanigans of the teen girls will be positively back to our screens soon, and with more pomp and show than before.
When will Season 3 of Derry Girls Release?
While Channel 4 had prompted the renewal of its third season back in April 2020, surely the series has been delayed longer than one had anticipated because of obvious reasons. The filming plan has been rescheduled several times. Siobhan McSweeny, in a recent interview in August 2021, revealed that the filming for the third season would take place at the end of this year. Hence, it is probable that the fans will know about the release date in September 2021. But no exact dates are available yet. Hence, as of now, one can just be assured of the fact that Derry Girls will surely make a return, but fans need to wait a bit longer.
Season one of Derry Girls was released internationally on the streaming giant Netflix on December 21, 2018. It came back for a second season on August 2, 2019, and is available for streaming on Channel 4. Netflix added the second season on July 9, 2020, but removed it from its platform because they released it one year early by mistake.
Who are Present in the Cast of Derry Girls Season 3?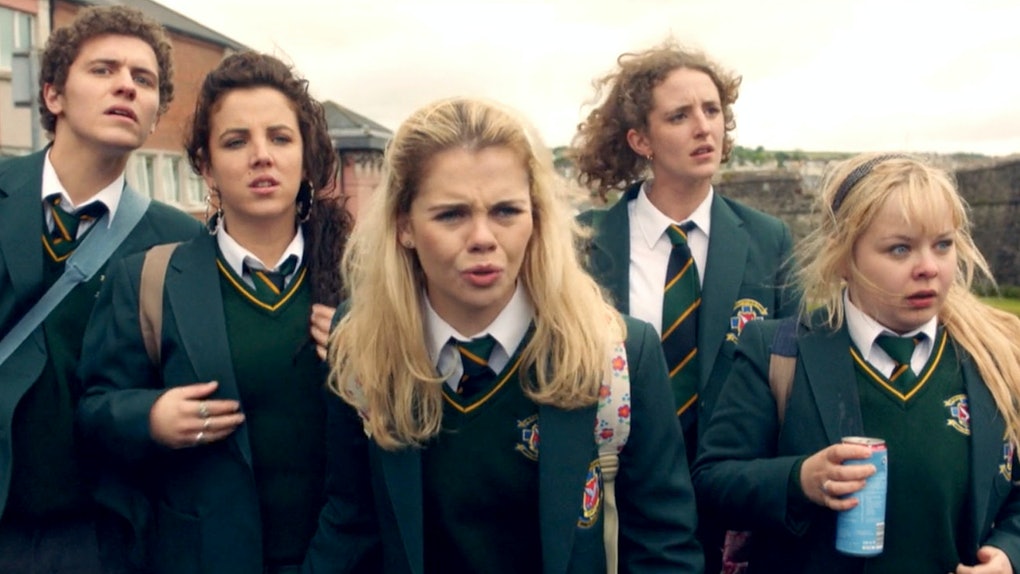 As per the reports, the main cast members will make a comeback. Saoirse-Monica Jackson will again play Erin Quinn, Clare Devlin by Nicola Coughlan, Orla McCool by Louisa Harland, and Michelle Mallon by Jamie-Lee O'Donnel. Besides them, the supporting cast members are also likely to reprise their respective roles. Siobhan McSweeney is also expected to come back as Sister Michael, the school headmistress.
What will Happen in Derry Girl Season 3?
In her tweet, Nicola Coughlan, who plays Clare Devlin in the series, exclaimed that the upcoming season's storyline is the best amongst all. The scriptwriter for this comedy series is Lisa Mcgee, and the plotline for three third seasons will likely be hilarious. It is not confirmed yet if the coming season is the last one in this series, and Lisa Mcgee tweeted her concern immediately following the rumors about the show ending with its third season. She writes that she is busy penning the plot for the third coming season and does not want to compromise its quality.
She is planning a potential further installment which may also proceed towards a film for the Derry Girls. As of now, she does not want to rush into what the future holds, and hence she does not want the fans to worry. In season 2, a romance had blossomed between Erin and James, and James almost had left Derry. But the second season ends on an optimistic note, and Bill Clinton delivers his powerful speech in his visit to Derry in 1995, which is not fictional and had happened in reality. It is not yet known how the coming season will unfold.
Is the Trailer Out?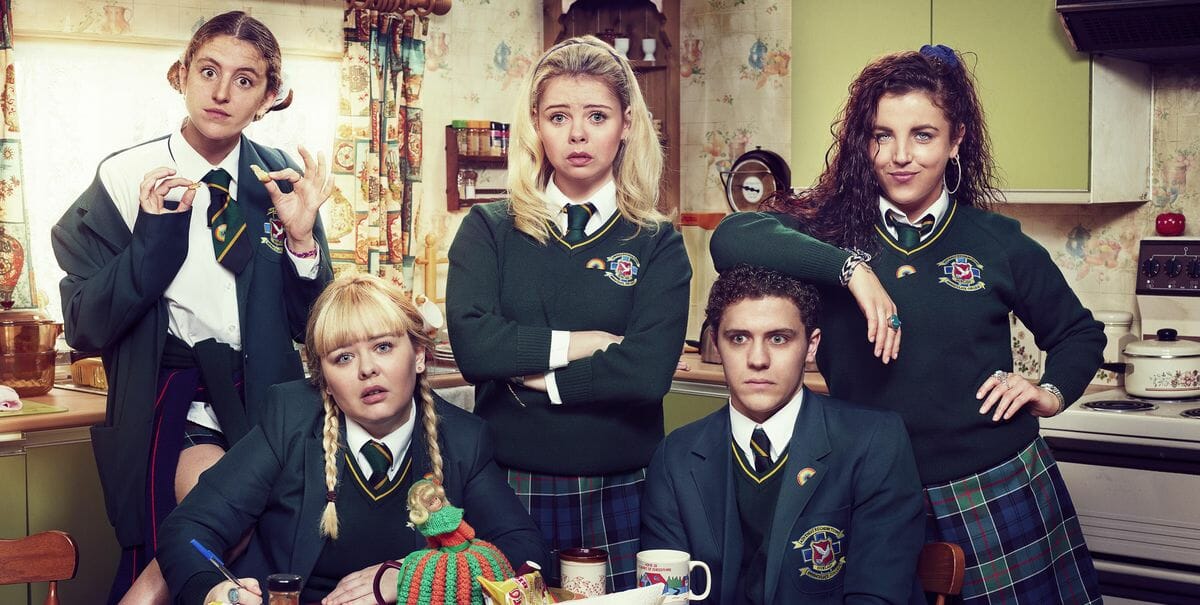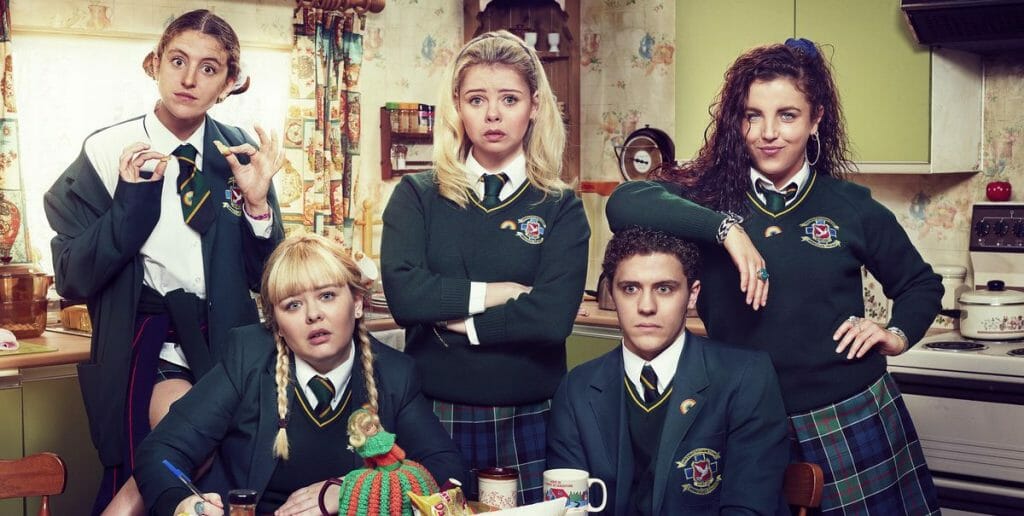 The shooting is yet to begin, and as of now, no trailer or teasers are available.
You can stream the previous seasons on All4 and the first season on Netflix. Season 3 filming is likely to begin soon, and fans may get the news update about the release date of Derry Girls season 3 sooner than later.