Soundtrack #1 is a television series streaming on Disney+. This is a South Korean television drama. Soundtrack #1 as the name suggests is a Music theme-based drama. The first season of this series was released on March 23, 2022. The whole series has just 4 episodes in total.
The original language used in this k-drama is Korean. The average run time of this short series is around 40 to 50 minutes per episode. The worldwide distribution of this series is done by the Disney+ OTT platform. The drama is directed by Kim Hee-won and the screenplay is written by Ahn Sae-Bom. Production companies associated with this miniseries are Red Nine Pictures and Xanadu Entertainment.
What Happened On March 23 Episode?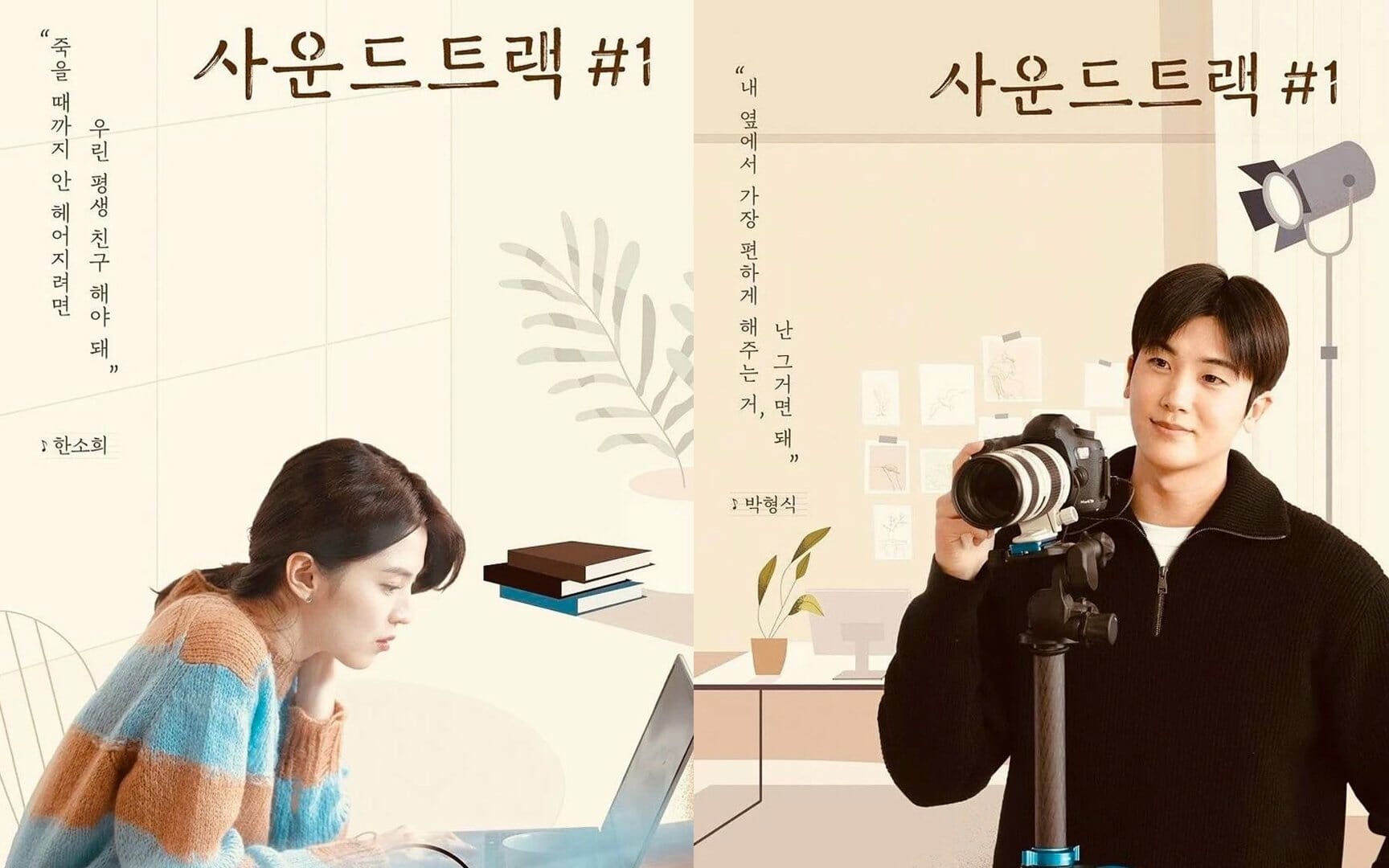 The episode starts with Eun-soo and Sun-woo, showing as friends since they were nine years old. Eun-soo is shown as a lyricist and Sun-woo as a photographer by profession. Then it shows Eun-soo getting late for her meeting, but that meeting does not end up well as her song was not having that much love in it. After that, the angle changed towards Sun-woo where he postpones his exhibition because he thought that his photographs were fake and does not have much quality in them.
Then returning from his meeting place Sun-woo met Eun-soo at a restaurant. In the restaurant, they both were discussing Eun-soo's rejection by the music composer. During the discussion, Sun-woo tried to make her motivated, by saying that there are many composers.
And that one day her song will release. But Eun-soo kept on saying that he was the only one whom she was expecting her song's validation from. Then Sun-woo explained her doubt in detail and by hearing that Eun-soo asked him how he knew such things. Then Sun-woo changed the topic cleverly and got blabbered.
The episode also shows the love of Sun-woo towards Eun-soo, but he can't tell her that. Because whenever he tries to, he got back thinking about the past situation where Eun-soo told him that she will never be able to love him like a lover. Because she had a fear that, if any situation arises where they need to break up with each other. Then how she'll be able to cope with the situation. As she can't live without him.
Cast
The main roles in this series are done by Han So Hee as Lee Eun-soo and Park Hyung-Sik as Han Sun-woo. Both these lead stars are playing the role of best friends. And the supporting role is done by Yoon Byung-hee as Dong-Hyeon, Sun-woo's friend. And the role of Eun-soo's mother is played by Lee Jung-Eun.
Plot
The plot of the whole drama series is that Eun-soo and Sun-woo are two best friends. And they both love each other so much but are afraid of accepting their love. Because of the fear of the break-up. But slowly they get to know each other during Sun-woo's stay in the apartment of Eun-soo for around two weeks to help her in writing lyrics of a song.
Where To Watch?
The series is only available in Disney+ and is accessible in some of the Asian countries only. The first episode of this series premiered exclusively on Disney+ on Wednesday 23 March 2022. The timing of the release was at 4:00 pm Korean standard time. And, 3:00 am Eastern time zone. For accessing the series you need to have a subscription to the Disney+ OTT platform.