Will the game of power, love, and deceit, see a new generation as Fallon and Liam try for a baby? And who is this heirloom thief anyway?
Do you know when a show is good? When the next season is announced even before the new season is premiered. Yeah, Dynasty, the very popular reboot did that. Currently running at its 5th season, which was announced even before season 4 premiered, following the power-hungry Carrington family on their road to more power and more dollars.
The show first premiered on 11 Oct 2017 with its first episode, consisting of 22 Episodes. Currently, in its 5th season 5th episode, the show is far from its end. All of the previous seasons of Dynasty had 20 or more episodes, each, so it's only normal for fans to expect the same for this season too. However, the total no. Episodes aren't confirmed yet and might be stacked according to the plots as it progresses. This family drama is one, you cannot miss.
Story So Far
Fallon and Liam are caught in a mess as Fallon tries desperately to rush the conception as she is scared that the time will pass as both get busy with their lives. The two finally meet at the same ground and decide to go to Carrington Compound but are immediately caught in yet another mystery as Fallon finds some family heirlooms missing
Rita has been able to pull off her act as the real Crystal for a while now and almost gained power but was given away by a grapefruit; when she almost ate it unbeknownst to the fact that the real Crystal is forbidden to eat grapefruit with her medication. Blake hesitates on signing the paper and delays it further. However, this delay probes Beto and Rita to plan something against Blake who is the only block between Rita and her power.
Meanwhile, there was a big crack between Dominique and Jeff and the tension has been building since Jeff forbade Dominique from selling items on her IG live. Dominique is disappointed in Jeff as she thinks he is not thinking about her company and decides to take a big step to end their partnership once and for all.
Episode 6: Plot Speculations 
After Blake almost discovered the deceit of Rita as Crystal, Beto comes up with a plan that leaves Rita with a very shocked expression, could they be plotting on killing Blake now that he has doubts of Crystal is a fake after all? Will they take this big a step to reach their goal?
Fallon and Liam are also caught in a mystery of someone stealing the family heirloom. Fallon, who has a deep connection with the Carrington Compound and wishes to watch her children grow there as she did, is deeply disturbed by these missing heirlooms. In the official synopsis, she is said to take the help of Jeff; to perhaps find this thief.
Where And When Can You Watch?
You can catch the latest episode of the Dynasty on Friday, Apr 01, 2022, at 5:00 pm PDT on CW. You can also stream it live on DirectTV as it provides The CW, with a monthly or annual subscription package.
The show is also available to stream on FuboTV and YoutubeTV as even the two contain The CW
While the latest episode is not available on Netflix, all the previous episodes are available on this streaming giant and season 5 will also most probably be available after its screening in the UK.
Cast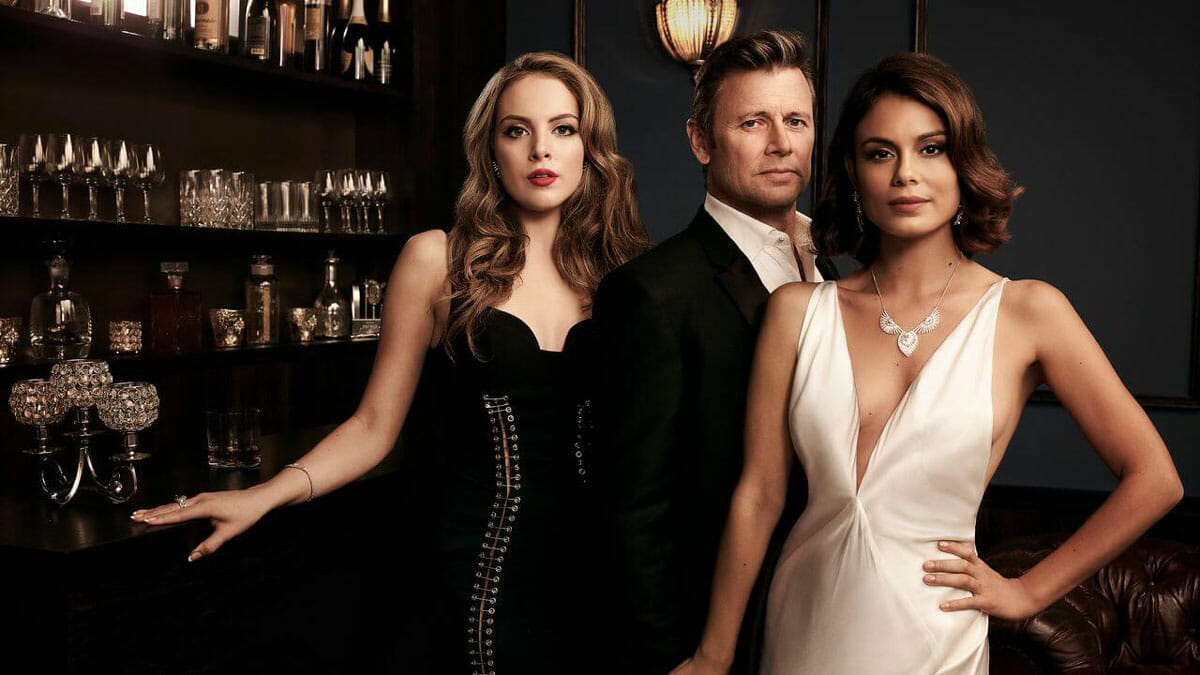 Elizabeth Gillies as Fallon Carrington; Sam Adegoke as Jeff Colby; Robert Christopher Riley as Michael Culhane; Grant Show as Blake Carrington; Alan Dale as Joseph Anders; Rafael de la Fuente as Sammy Jo; Maddison Brown as Kirby Anders; Sam Underwood as Adam Carrington; Michael Michele as Dominique Deveraux; Daniella Alonso as Cristal Jennings; Adam Huber as Liam; Elaine Hendrix as Alexis Carrington; Eliza Bennett as Amanda Carrington