Elliott from Earth is now streaming on HBO Max. The streaming network is popularly known for coming up with blockbuster shows and series already. However, the network is also getting popular these days for introducing family-friendly dramas and series for the audience. Elliott from Earth, a sci-fi comedy series, is now available on the entertainment channel, and there's so much talk about it all around. Is the show binge-worthy? Should you stream it or just let it go.
Well, we have heard quite a lot about the show, both positively and negatively. Soon after its release, several critics commented on the animated series. Let's discuss it in brief.
A Brief Gist of the Series
The animated series Elliott from Earth revolves around the titular 11-year-old character, Elliott, who has the habit of wearing his alien helmet bike everywhere he goes. Moreover, he fantasizes a lot. The story is narrated in four parts, but it plays as a unified whole when you watch it. One fine day, Elliott goes to the gas station only to find out that the cashier's name is Elliott.
However, on his way home, he discovers a strange rock for his mother, who has been researching rocks for years now. Frankie, Elliott's mother, is a geologist. Accidentally, Frankie puts the rock in the microwave, and after a series of strange events, the rock turns into a ride that takes Frankie and Elliott on a mysterious voyage. When the mother-son duo wakes up, they find themselves in a lake surrounded by several plants and strange creatures.
Although they do not believe what they are actually seeing, their life is never going to remain the same again. The alien land is also filled with dinosaurs, where Elliott and Frankie learn more about them and their fate.
Is Elliott from Earth Binge-Worthy?
Well, Elliott from Earth is not just one of those animated series. It is not an educational series for your children, but it is a sheer delight. Moreover, the voice of the characters adds flavor to the series. Samuel Faraci's voice as Elliott, Naomi McDonald as Frankie, and Noah Kaye Bentley as Mo, the stegosaurus, helps to engage the audience even more. Although it is completely fiction, there are several emotional themes present in the animated series as well.
Speaking about the script and writing style, you won't feel any sort of monotony while watching it. The plot is divided into four parts, but they connect to each other as a whole. On the other hand, the series serves as a good watch for both children as well as adult viewers. It is totally binge-worthy. It doesn't matter if you are an adult, teenager, or toddler; this series will lift your mood up.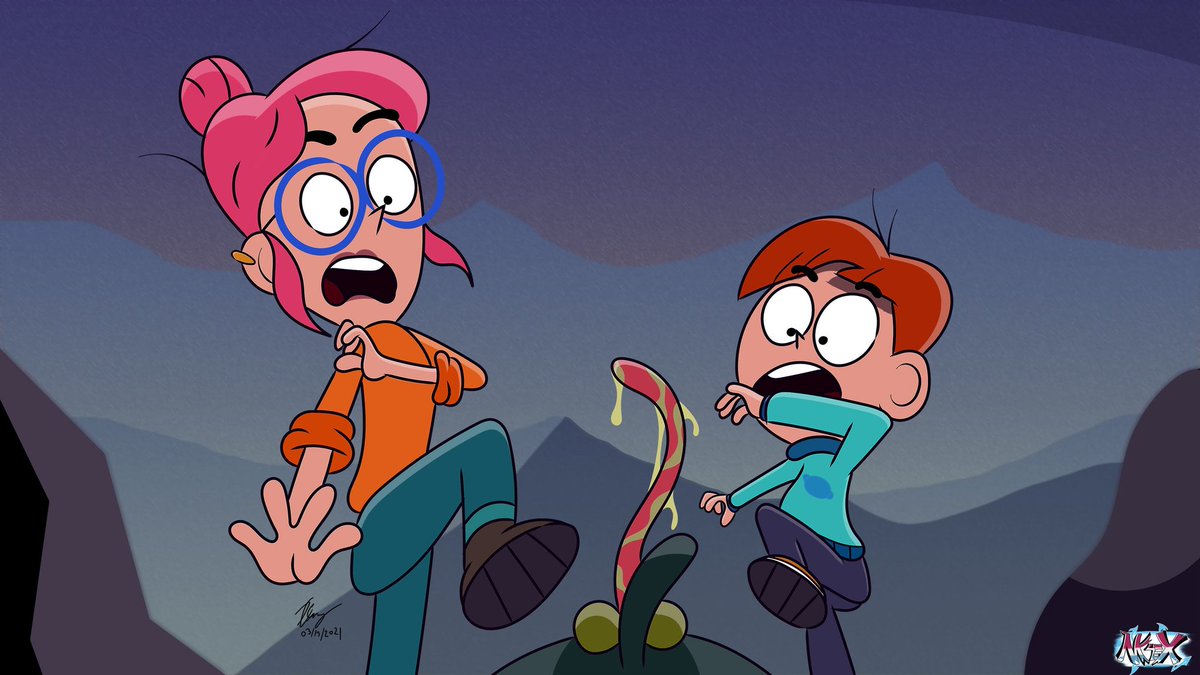 Responses from the Audience
Fans have pretty much given a positive response to Elliott from Earth. They have commented on the graphics and animation, saying that they are really good. Although the humor is not as good as compared to Gumball, it is unique in its own way. On the other hand, some adult viewers have stated that the show is more suitable for kids, as the humor level is appropriate for the young age. Adults might have one or two chuckles in between; the children will definitely have a good time watching the animated series.