Another hit show from the creator of the iconic Sex and the City – Emily in Paris is a drama series that amassed popularity worldwide, making it one of the top 10 quite consistently when it first aired on Netflix – in several countries across the globe.
As Emily (Lily Collins) moves to Paris for her job, she soon realizes she is far more underprepared than anticipated. The language, the culture, and even the basic knowledge of the place were yet to develop. Although the show gained some criticism from the French for its cliché and slightly textbook version of the French people and their culture, it was a hit. The struggles of a young American woman in an unknown land – as she tries to discover who she is and what she is capable of, is a show you can laugh, enjoy and learn from.
New to the place and the people and the luxurious lifestyle she must promote for work, Emily is often overwhelmed by the situations that she is thrown into. The series bagged several awards and a huge fanbase, and due to popular demand, the second season for the show was confirmed. Here is all the information we know of this newest season as of now.
Emily In Paris Season 2: Release Date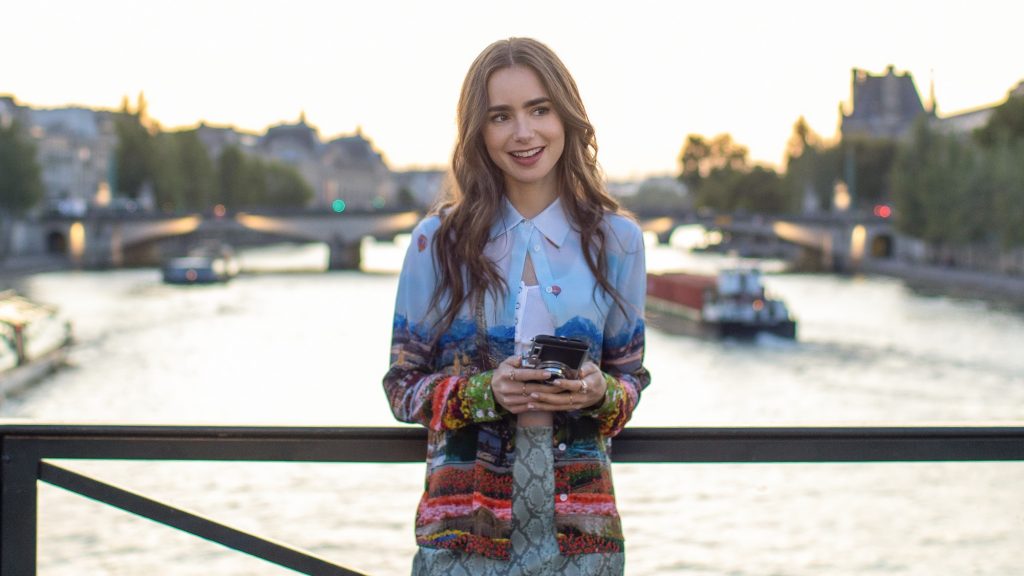 On November 11, 2020, the news of an upcoming second season was confirmed by Netflix. To follow up on this, as of a press release from early May of 2021, the filming has begun. This is also reflected in the social media handles of the show and its actors. The delay in this shooting was mainly due to the travel restrictions between countries, and now that some of the restrictions have been relapsed, the cast was able to travel back to Paris to commence the filming for the second season. Without this delay, the second season may have been released in the late months of 2021, but now we can probably expect mid-2022 to be the scheduled release date for the show.
Emily In Paris Season 2: Cast
The main cast includes Lily Collins playing Emily Cooper, Philippine Leroy-Beaulieu playing Sylvie Grateau, Ashley Park playing Mindy Chen, Lucas Bravo playing Gabriel, Samuel Arnold playing Julian, Bruno Gouery playing Luke, Camille Razat playing Camille, William Abadie playing Antione Lambert is expected to return for sure.
In addition to these series regulars, Lucien Laviscount has been cast to play Alfie, who might turn out to be a new flame in Emily's life. There are also several guest stars expected to feature in the new season of the show.
Emily In Paris Season 2: Possible Plot
Even though the first season ended with Emily finally happily settling into her professional and personal life, the new season may throw her for a spin. There might be a tough choice or a love triangle in her way to self-discovery.
It is also rumored that there might be space for a queer relationship in Emily's life, especially after the kiss she and Camille shared. She might also travel a bit this season and learn so many more things that will broaden her perspective moving forward or return to old memories giving the audience a glimpse into her past.
If you are yet to watch this show, now is a great time to begin. Even if not for the wonderful script, stellar acting, and adorable character arcs – you will at the very least feel like you are traveling. It is enviable that Emily exists in a world where masks aren't mandated, and the pandemic hasn't taken over our lives. So since not all of us can go out, especially on vacation – this show is the best next alternative.