The highly watched HBO original series can be watched in Disney Plus Hotstar. The series has two seasons till the present date, with new episodes of the second season releasing every Sunday. The American teen drama deals with the stories of different school teenagers who are struggling with various issues, starting from their romantic relationships to substance abuse.
The series was released for the second season after having a long gap of two years. The second season started from where it left in the first season with certain character developments and the introduction of a new character played by Dominic Fike. He plays the role of Rue's love interest and is known as Elliot in the show.
The third episode focuses on the childhood and school time story of Nate Jacob's father as it did in the first episode with the college drop-out and friend of Rue, Fezco. However, the more interesting part is Rue becoming a drug dealer and turning to someone's doorstep to help her with her new business.
The trailer of season 3 can be roughly assumed to be Laurie, one of Fezco's previous associates who turned to a drug dealer from being a school teacher. The worrying part of this new side of Rue is that she goes back to the same substance abuse again, which she was somewhat able to stay away from for three good months at the least.
What to Know About the Beginning Episodes of Season 2?
Season two of Euphoria came with many changes in certain characters' developments and had several heartbreak moments till now. The first thing that disheartened the fans was Rue's overdose issues. We can see her doing an overdose and going all crazy over the fact that Jules left her. It is also heartbreaking for Cassie's fans as season two till now has been showcasing her weaknesses and fear.
Due to her pregnancy and abortion, and betrayal from McKay, she starts to question her worth and falls into deep anxiety and depression. She has been known and appreciated for her beauty all her life and is used to it. She starts seeking validation from others to make herself feel special. So when Nate Jacobs showed interest in her, she wasted no time in going along with him.
This had drastic results as well and, as assumed, might be the end of Maddy and Cassie's friendship. We see an afraid Cassie hiding from an enraged Maddy in the bathroom in a scene. We even witness Nate Jacobs being hospitalized after being badly beaten up by Fezco. We all know that till now, Nate Jacobs has proven to be the antagonist in the show, and most viewers would love to see him being taught a lesson.
But being familiar with the personality of Nate Jacobs, we know that his anger issues would be the reason for him to fight back again and create troubles as he did in the first season. It was also disturbing to see an enraged Fezco punch him continuously. In the second season, another heartbreaking issue is Ethan and Kate's breakup.
Even though sweet Ethan loved Kat with all his heart, Kat couldn't love him in the same way and felt guilty for it. On the bright side, we see huge character development in Lexi. Lexi, as we know, has been a meek and shy girl in season one. On the contrary, in season two, she is showcased as a powerful woman with a great level of confidence. Finally, its time for Lexi fans to show off and defend their favorite character to be the best!
How Many Episodes will Season Two Have?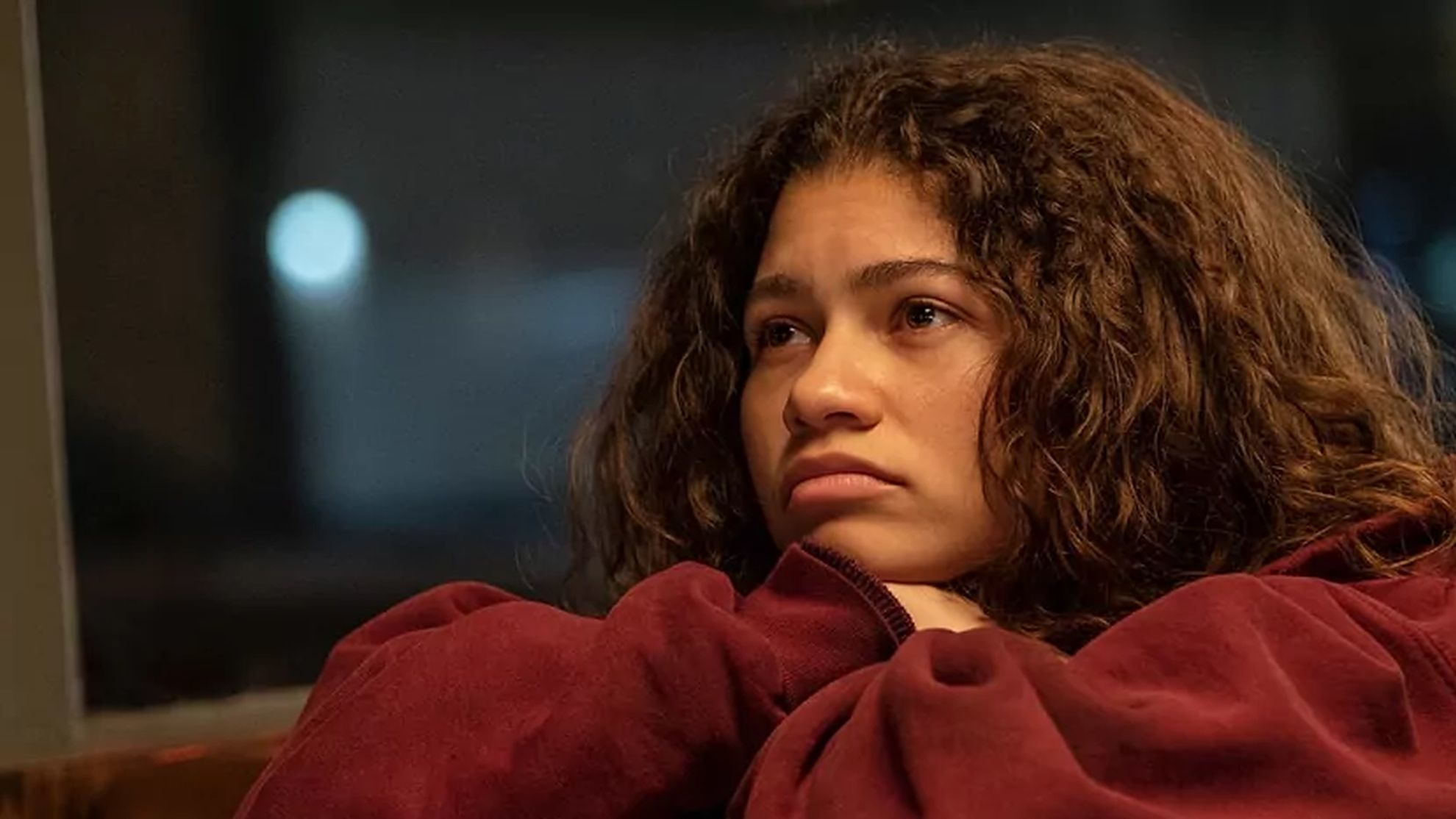 Season two will have eight episodes in total, the last of which will be premiered on February 27, 2022, in HBO Max and Disney Plus Hotstar.
Cast List of Euphoria
Euphoria's cast includes Spider-man: No Way Home famed Zendaya, Hunter Schafer, Jacob Elordi, Alexa Demie, Maude Apatow, Angus Cloud, Barbie Ferreira, Sydney Sweeney, Algee Smith, Austin Abrams, Eric Dane, Colman Domingo, Nika King, Minka Kelly, Keean Johnson, Brock O'Hurn, Dominic Fike, Chloe Cherry, and Demetrius Flenory Jr.