If you are looking for a Family Guy season 20 episode 14 recap, you are at the right place. Season 20 of Family Guy made its debut on September 26, 2021. The long-standing animated TV series never gets old, and this comedy cartoon has not lost any of its appeal among the fans.
And, this season has loads of amusing meta-jokes. Family Guy received a two-season renewal, thus season 21 is also underworked. The series is easy to follow, and this season features creative fresh ideas from the writers. Episode 14 was dropped on March 13, 2022. In this episode, some of the wildly popular HBO shows are revisited through the lens of the Griffins family. If you missed the premiere, the article provides you with recap details.
Recap of Episode 14
Episode 14 of Family Guy season 20 is titled "HBO-NO." The Griffins family come ahead to narrate and put through their own versions of the famous HBO shows. They explore three HBO shows, which a larger part of the viewers is familiar with. It includes "Game of Thrones," "Big Little Lies," and "Succession." Peter Griffin, the pop-culture-obsessed patriarch, with his family members passionately telling their own renditions of these shows, which makes the episode highly interesting.
What Happened Previously on Family Guy Season 20?
Episode 13 of the running season of Family Guy is titled, "Lawyer Guy." It was directed by John Holmquist and featured a screenplay by Patrick Meighan. The episode was released on March 6. As the episode starts, the viewers see the Griffins at the dinner table, when Peter receives his hammock, ordered from the Corona commercial. He wants to install this hammock in his backyard to relax. But the sprinkler of his neighbor makes him wet.  Peter hires Brick Baker, a local lawyer to sue his neighbor.
But, when Peter arrives at the court, to his utter dismay, his neighbor and lawyer are one and the same. However, he succeeds at making a narrow win when his friends come to his rescue with testimony. Meanwhile, Brian and Stewie rent themselves a boat, to catch lobsters.
A storm however rocks their boat, and Rupert falls down into the depth of the ocean. Stewie follows to save him but passes out midway. But Brian saves them in the nick of time. Brick Baker tries to steal Peter's friends away from him, and Peter succeeds at winning them back.
What Will Happen in the Next Episode?
The forthcoming episode of Family Guy season 20 is titled, "Hard-Boiled Egg." The episode will feature Meg adopting her new role as a getaway driver. She will feel highly invigorated by her role. Quagmire will find himself very much agitated due to the hiccups. Since he is unable to get rid of it, he begins imploring Peter Griffin to kill him. The episode will release this March 20, 2022. Seth MacFarlane will be voicing Peter, Meg Griffin by Mila Kunis, and Lois by Alex Borstein.
Where Can You Watch Family Guy Season 20 Episode 15?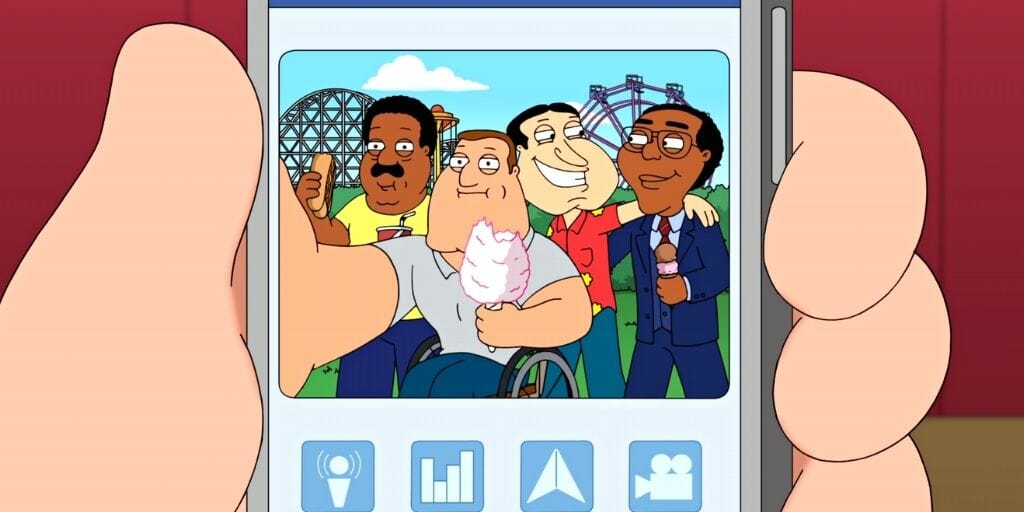 Episode 15 of Family Guy season 20 will be released on the original network FOX. You can tune in to the network, at 9:30 pm ET this March 20 to catch up with the episode. You can also choose to stream it on FuboTV, or Hulu+Live TV, which are available with the free trial. It is also available on Spectrum on Demand, DirecTV, or buy it as a download on various platforms.