Heartwarming American drama Firefly Lane is a Netflix TV show created by Maggie Friedman. The show takes its inspiration from Kristin Hannah's novel that goes by the same name. The show first hit the screens with its first season last year on February 3.
The good news is that Netflix has renewed the series for a second season – the only bad news is there's no confirmed release date as yet. Here's everything you need to know about Firefly Lane season two.
About Firefly Lane
With the release of 10 wholesome and heartwarming episodes in the first season, this addictive drama show is back in the news for its upcoming season 2. The show's fans and interested audience await all and any updates on the upcoming season and its release. With the primary backdrop set in 1970 is, the plot of the show narrates the lives of two teenagers all the way to their adulthood in the early-2000s.
Firefly Lane Season 2 Release Date: When Will It Hit The Screens?
Last year and may, the team of Firefly Lane announced the show's renewal with season 2 lined up for 2022. Meanwhile, Netflix also has an unreleased video featuring Katherine Heigl and Sarah Chalke, with two asking each other fan questions. At present, the second season of Firefly is undergoing reduction, and we do so until spring. Lead actress Katherine Heigl also posted an update coming from the set in Vancouver in November last year.
The fans can sit back and hope for more interesting promotional content and updates from Netflix soon. We can expect the second season to be out in a few months.
Firefly Lane Season 2 Cast: Who All Are There In The Show?
The fans will get to see Katherine Heigl in the role of Tully Hart, with Ali Skovbye playing Young Tully and Sarah Chalke on-screen as Kate Mularkey. They are accompanied by Roan Curtis and Ben Lawson, who play the roles of Young Kate and Johnny Ryan, respectively. Then there is also Beau Garrett portraying Cloud and Yael Yurman as Marah, Kate's teenage daughter.
Who Will Return And Who Are The New Faces?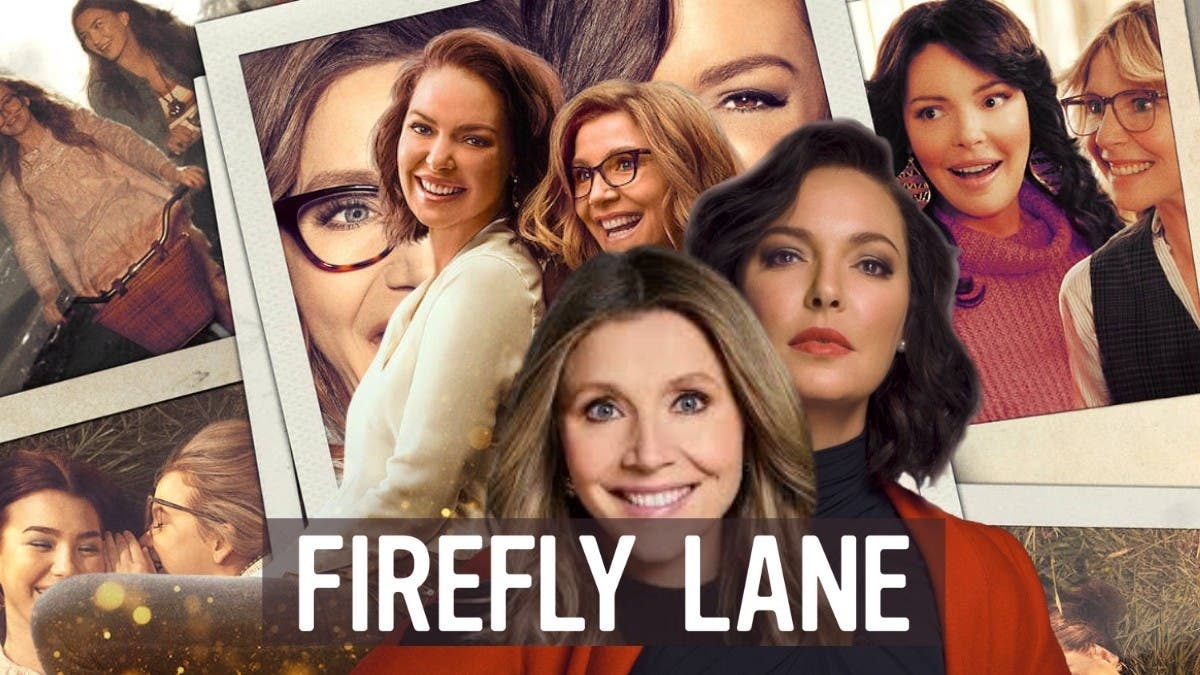 Rumors say that there is a possibility that Ben Lawson will not be coming back for season 2. However, we do have some new faces on screen, Deadline reports. So fans will get to see Greg German, who is famous for his role as Tom Koracick in Grey's Anatomy, coming on the sets to play Benedict Binswanger.
Then we have actress India de Beaufort, for portraying the role of Charlotte, a journalist, actor Jolene Purdy for the character of talent agent Justine Jordan and lastly, Ignacio Serricchio for the role of Danny Diaz.
Firefly Lane Season 2 Trailer: Will Netflix Release A Trailer Soon?
It will be too soon to say that Firefly Lane will have a teaser or trailer clip coming out in early 2022. This is indeed not good news for the fans, but until then, they can look up and go through Kristin Hannah's book and its sequel, Fly Away, and that might also give them a hint about the plot for the upcoming season.