Frogger has recently been the talk of the town, and questions arise whether fans should watch it or not. It is basically Netflix's Show Floor is Lava but decided that it would be called Frogger. Frogger is a simple video game. But, it is a 1980s video game brought to life. Here the contestants leverage their strengths and strategy to cross supersized obstacles that have epic landings and crazy wipeouts along the way.
About the Game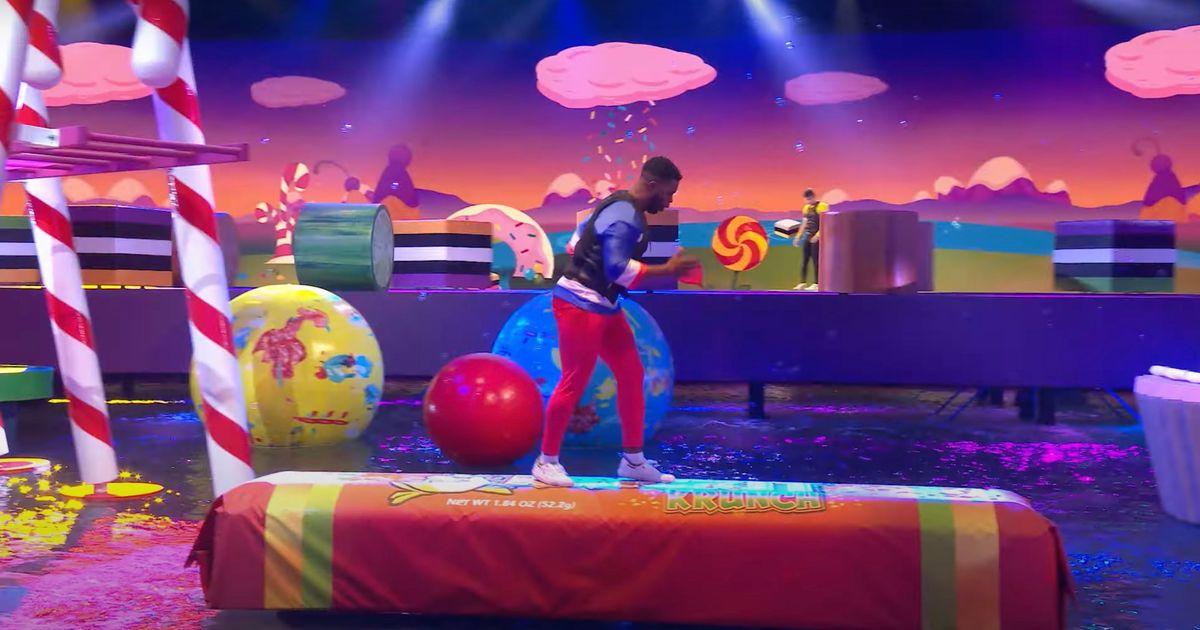 There's an 8-bit illustrated frog in the game that can be navigated left, right, up, and down away from the obstacles. The obstacles include a road, a river with floating logs, cars and trucks, and turtles and alligators. The obstacles move at different speeds, and they duck and reappear as well.
In addition, they are randomly spaced, which eventually makes navigation challenging. Basically, the goal of this game is constant – to keep the frog moving safely into the hole which is on top of the screen. A lot of people have commented saying Frogger seems like a disastrous reboot off Wipeout.
They made this comparison because the sets are challenging but impressive. But to be a reality show based on such a game cannot be everybody's choice to watch. It can be a complete waste of time as it has nothing else to offer. Hence, TV critics don't seem to be happy about it as well. 
The makers have decided to have contestants compete in Frogger without actually trying to dodge the obstacles (cars, turtles, rides, holes, etc.). There are only certain elements like alligators that move. They just move in one direction, just back and forth. Even alligators' mouths don't open. That's disappointing because playing Frogger in real life would be a dream, but not like this.
It's sad that such games should not be made if they won't let players experience everything there is in the game. The game gives each contestant 3 lives, the same as in the game. However, the contestants in the show seem enthusiastic.
Ultimate Review of the Frogger: Watch it or Skip it?
There are 3 rounds in each episode. Two players face-off with 3 given lives. Although, the entire section is not timed. The winner is to receive $10,000. The final 3 contestants are given only 5 minutes and 1 life to retrieve the frog stuffed animals as much as they can. Also, a toad appears on the LED wall, who watches and makes sounds like fart just like the one in-game Atari. 
The other disappointing factor is that they have tried to create a show with Rob Riggle and Joe Tessitore's chemistry and Holey Moley's chemistry. Damon Wayans Jr. and Kyle Brandt try hard not to be bad, but their jokes are also off-putting.
If some other games were adapted, that would've been great. Because even with Frogger, with the game so good, they have not adopted a lot of the features which would make the game really interesting. But a case with Frogger being, the game was over even before it began.