The television program, Getting Curious with Jonathan Van Ness has been sanctioned, and it will be getting a release soon on streamer Netflix. Jonathan Van Ness is now moving away from podcasts to the streaming giant to let his curiosity explore various dynamics. The Queer Eye star is all ready to take the reigns of his new reality series, which has an interesting air of inquisitiveness.
Van Ness is open to any and every topic that holds particular interest for him, and hence it promises that the series will indulge with the various subject matter. And as he dives into the topics, he meets the field experts to uncover the complexities.
When And Where Will The TV Program Getting Curious With Jonathan Van Ness Release?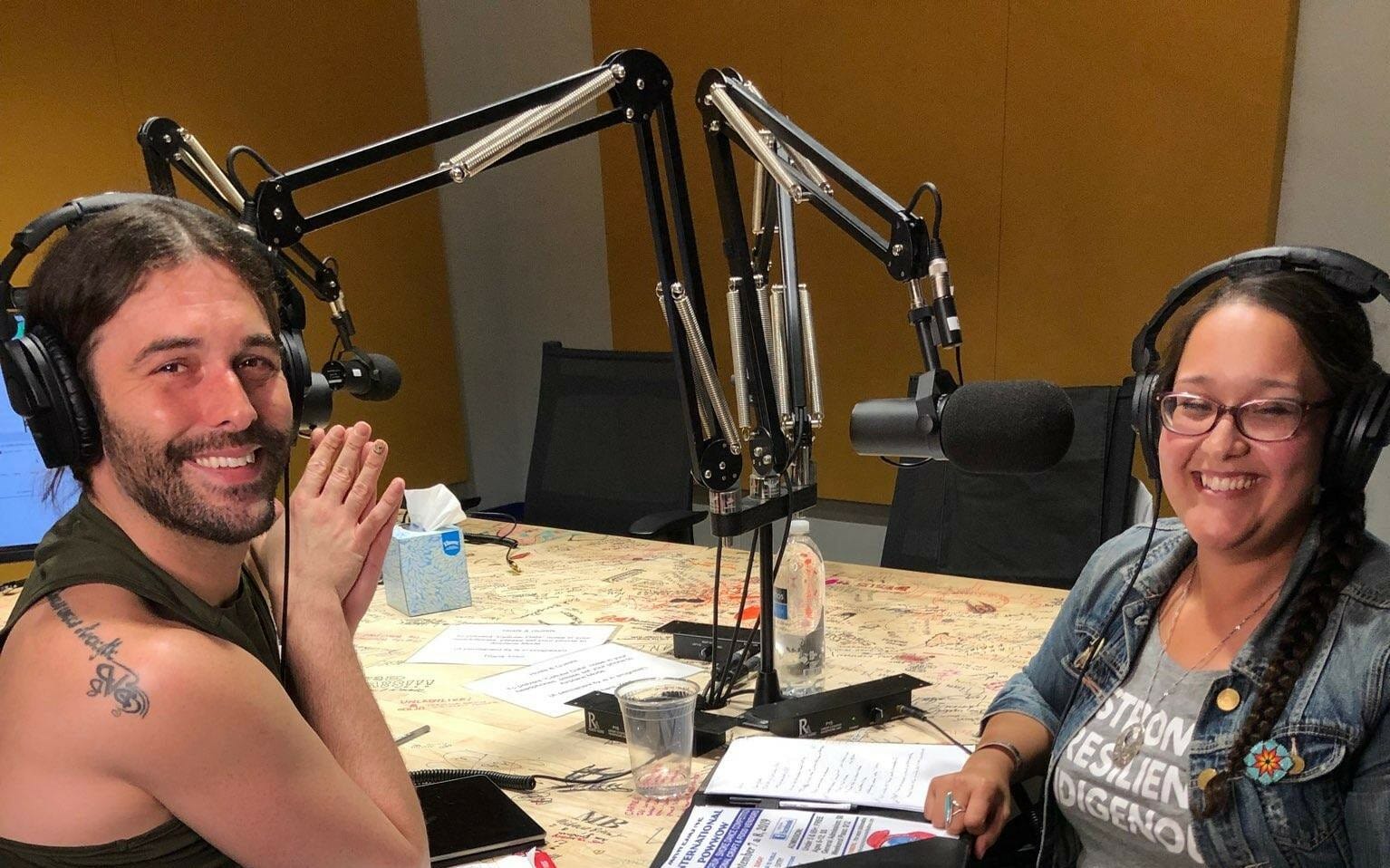 Netflix has acquired to distribute Jonathan Van Ness' upcoming TV series "Getting Curious" internationally. The series has been scheduled to drop on January 28, 2022. The show will be exploring various questions that you may have asked yourself at various points, which makes it not only entertaining but also very informational. You can tune in to Netflix on the aforementioned date to watch the episodes of this series.
How Many Episodes Are In This Season?
The debut season of "Getting Curious with Jonathan Van Ness" TV edition will have six episodes altogether. Each of these episodes will drop on Netflix at once.
These episodes have a running duration of an hour and are appropriate for viewers of all age groups, who are ready to quench their curiosity about the various wonders of the Earth. You will get to understand how an axel functions, learn a few things about fashion, interact with people from underrepresented communities, among various other things, to be as informed as Jonathan Van Ness.
Is The Trailer Available?
The trailer for 'Getting Curious with Jonathan Van Ness" has been dropped by Netflix. It gives you an insight into what you can expect from the show.
The experts from various domains of entertainment, activism, academia, among other fields, join Van Ness in his inquisitive journey that ranges from snacks to gender identity, bugs to skyscrapers, construction work to figure skating. He has got various questions, and he is ready to get answers to all of them. You can watch the trailer on YouTube.
What Is The Show About?
Jonathan Van Ness is non-binary and goes with various pronouns, she, he, and they. He had initiated his podcast "Getting Curious" in 2015, and he will now pursue his relentless curiosity in the TV program "Getting Curious with Jonathan Van Ness."
Across his dynamic career, Van Ness has received a chance to interact with field experts, and thus he wants to expand his portfolio and bring his knowledge to the TV audiences. He will be inviting people to chat about various things, and hence things get very "curious" with him.
As the trailer had dropped, we got to see Van Ness with various guests that included a construction worker, entomologist, neurologist, and chef incorporating crickets in his cuisine. The show will be released soon for you to binge-watch as you tag along with his investigative spirit.
As various experts and celebrity guests join this show, it adds gravity to the series. Van Ness exclaims that he feels honored to share what he knows, and his learning journey continues along with that of the audience.