There is never enough paranormal activity action. An insatiable desire to explore the unknown, the spirit land, feels like an ongoing investigation of human beings. One of the most loved inquiries of the ghouls and the ghosts are Ghost Adventures series.
The journey of Ghost Adventures began on July 25, 2007, and now after 15 years and after several seasons in between, the series is back with a new subtitle, Ghost Adventures: House Calls. It is debuting with two episodes on a single day, Thursday, May 19, only on Discovery+.
Glimpse Into The Episodes
Just after you finish this article, head straight to watch the teaser trailer of Ghost Adventure: House Calls to experience the spine-chilling horrors of the neighborhood. The first episode is titled "Crisis in Long Beach," which is concerned with the paranormal predicament of a couple in Long Beach, California. Zak and his team will investigate the possessed husband by the spirit that has found a home along with them.
The second episode, titled "Ellington Home Invasion," will also stream on the same date, May 19. Once again, Zak will send his crew to Ellington, Connecticut. This time troubled parents, in utmost desperation, will ask for help because of the presence of a beastly shadow that has crept into their home that wants to hurt their four little children.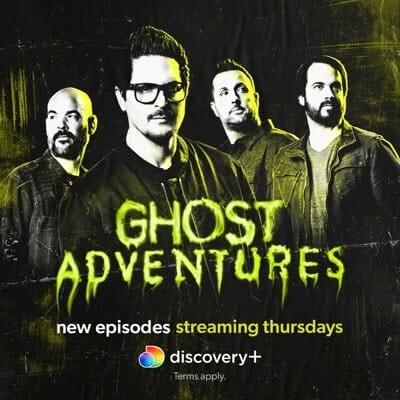 Hunters Always Hunting
Once again, ghost hunter Zak Bagans, and his team Aaron Goodwin, Billy Tolley, and Jay Wasley, are out there to help those in dire need of it. In an interview, Zak mentioned, "A home is a very personal and sacred space… When unexplained spirit activity causes a family to feel threatened and uncomfortable in their own house, immediate action is caused.
House Calls is about helping people living in fear of something unknown. Our goal is to figure out what's going on and provide answers, advice, validation." While it's true that bingeing on these shows is highly addicting, the people who are suffering from such intrusions by the paranormal world have little to no help other than Zak Bagans and his team.
Beyond The Physical
It is not only the spirit world that is unsheathed in the investigation. The layers of human emotions also unravel during the process. How can humanity fight something that they can't even touch? Bagans has notably mentioned that working with the team on this season of Ghost Adventures: House Calls is "the most personal and emotional investigation we've ever done."
More Episodes To Come
Stay tuned, folks! Every single week the next six episodes will slowly trickle down on Discovery+. Titled "Auburn in Hell" the Episode 3, the list goes on as "Wappingers Falls of Fear," "Panic in Palatka," "Mayhem in Marquette," "Jacksonville Family Curse," and "Chaos in Emmaus," respectively. Let's hope that we will be treated to another season soon. Fingers Crossed!