The 1st season of the Gilded Age is finally coming to an end with its season finale episode airing on March 21, 2022. It is written by Julian Fellowes who has also written series like Downtown Abbey.
At this point, it's just heartbreaking because we don't know how long we will have to wait before the next season airs and we can submerge ourselves in the 1800s era. With beautiful gowns, mansions, absurd norms, and the craze for being the top in the social ladder. I mean, this era was wild but beautiful.
"Let The Tournament Begin"- Episode 9
Episode 9 is the season finale of the first season of the Gilded Age. We already know that it's booked for a second season so could there possibly be cliffhangers. The drama is already at its brim, a teeny-tiny drop could make it overflow.
Mrs. Russel forever on her quest to climb the social ladder took her daughter to Newport, where Oscar Van Reine, plots to impress the Russells and win their approval to marry Gladys. Only, he is not in love with Gladys and he is not straight.
He is leading a double life; he is actually gay and is pursuing Gladys only for her family's money to cover his lavish lifestyle but uh-oh, his ex-boyfriend drops in the scene, and even he, try to shift Gladys' attention towards him.
A possible cliffhanger could be Marion's decision to elope with Mr. Rake and accept his proposal while aunt Aida disapproves of him. She says he is a social climber and if so, will he actually stay with Marion if they run away since he won't get any benefit from her family after she elopes with him? Will he betray her at the last moment?
Mr. Russel has finally won the lawsuit he was caught in for some time now. But with the help of Marion's naive information, he was able to understand the whole picture and prove it at the court. Meanwhile, Peggy's past life is revealed by Armstrong, of having been married and a miscarriage. She sets out to build her own path in the world as she leaves the house.
Where Can You Stream It?
"The Gilded Age" is available weekly with the new episode, episode 9 airing on March 21, 2022, on Hotstar, ESPN+, Hulu, Disney+, HBO Max. You can also add an HBO subscription for $15.99/month to your existing Hulu plan or Amazon Prime Video.
Cast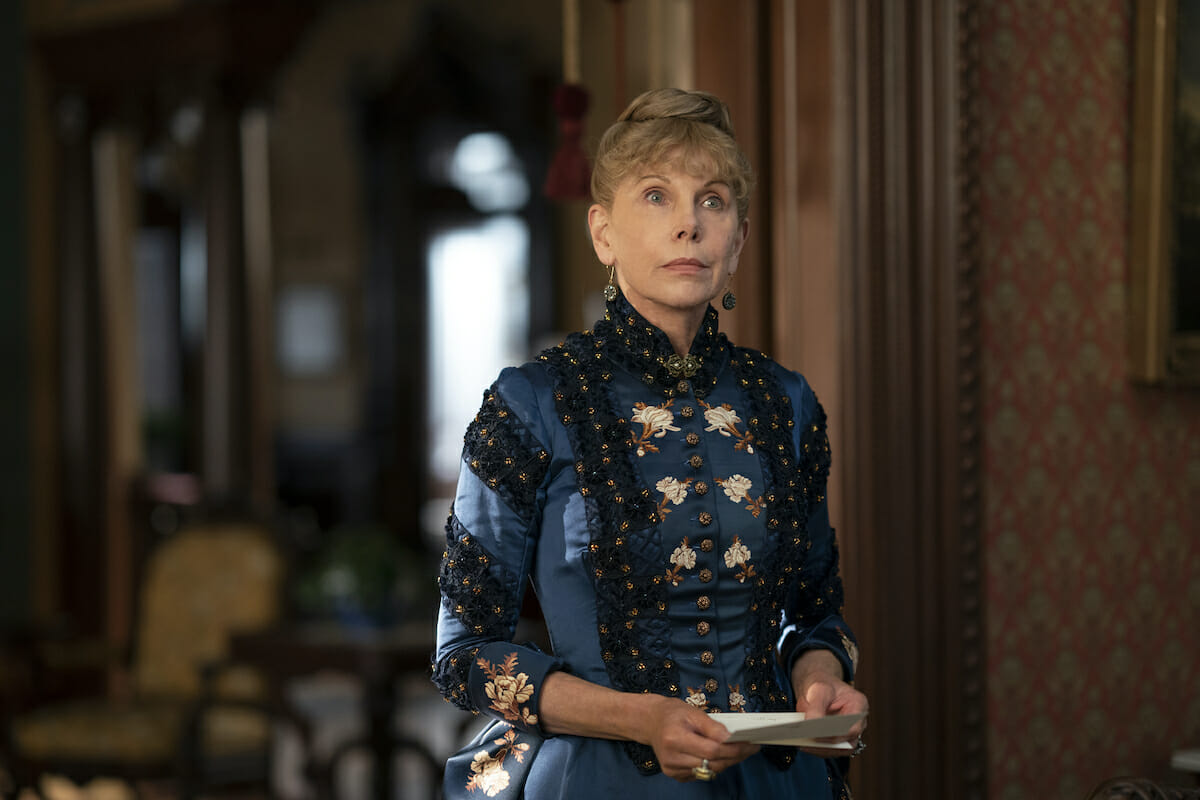 Carrie Coon as Bertha Russell, Morgan Spector as George Russell, Louisa Jacobson as Marian Brook, Denee Benton as Peggy Scott, Taissa Farmiga as Gladys Russel, Blake Ritson as Blake Ritson, Simon Jones as Bannister, Harry Richardson as Larry Russell, Thomas Cocquerel as Tom Raikes and Jack Gilpin, with Cynthia Nixon and Christine Baranski as Agnes Van Rhijin.