Movies are the most conventional source of entertainment, so here are some of the best movies out there to watch when you're bored.
From Hollywood to local cinema, this world is filled with mind-boggling movies to watch, comprising a variety of genres. Films have become an integral part of our life, and it is our favorite pastime to kill time when bored.
It often happens if we get bored watching those long time-consuming series, and our minds demand something quick and entertaining. Hence this is when a film comes to our rescue to cure boredom.
20. The Groove Tube (1974)
Directed by: Ken Shapiro

Written by: Ken Shapiro

Cast: Ken Shapiro, Richard Belzer, Chevy Chase

IMDb rating: 5.7/10
This comedy feature film won't let you get bored till the end. It depends on the satirical depiction of the television culture in the early 1970s.
Your mood will be uplifted, and you'll be forced to laugh till your stomach aches by this movie which is nothing but an assortment of skits that make fun of television programs that aired at that time.
19. Snow White And The Huntsman
Directed by: Rupert Sanders

Written by: Evan Daugherty

Cast: Kristen Stewart, Charlize Theron, Chris Hemsworth, Sam Claflin, Ian McShane

IMDb rating: 6.1/10
Snow White and the Huntsman portrays an atrocious queen and her ambition to look evergreen and beautiful. She desires to be supreme and has to devour the heart of her stepdaughter to do the same.
Her stepdaughter is a young and beautiful lassie named Snow White (Kristen Stewart), who's the evil queen and sends a huntsman (Chris Hemsworth) to capture her.
This movie is visually stunning with great actors and is definitely on our bucket list to watch during the pastime.
18. Miles Ahead (2015)
Directed by: Don Cheadle

Written by: Steven Baigelman

Cast: Don Cheadle, Ewan McGregor, Emayatzy Corinealdi, Lakeith Stanfield

IMDb rating: 6.4/10
Miles Ahead pays its tribute to the jazz legend Miles Davis by making this energetic piece of work, throwing light on his love for music and fluctuating career.
Davis is seen coming from a five-year break in an interview with journalist Dave Brill. Apart from this, the movie follows a series of flashbacks depicting Miles surrounded by drugs and whatever little edibles kept him going. Yet, even along all this hardship, Davis survives on a ray of hope and rises to be the legend he is today.
17. The Lost Daughter (2021)
Directed by: Maggie Gyllenhaal

Written by: Maggie Gyllenhaal

Cast: Olivia Colman, Dakota Johnson, Jessie Buckley, Paul Mescal, Dagmara Domińczyk

IMDb rating: 6.7/10
The lost daughter revolves around Leda (Olivia Colman), a college professor who looks forward to discovering herself apart from being a mother. She travels to Greece and meets a mother-daughter duo, reminding her of her memories of being a young mother.
The movie, entirely based on Leda's point of view, focuses on her journey of what we call life. It unfolds her sweet memories of the past, which were intimately overwhelming.
This sweet movie features a mother and daughter's relationship, followed by bittersweet hints of nostalgia. The lost daughter is about the hardships of being a mother, which we all agree upon.
16. Dirty Dancing (1987)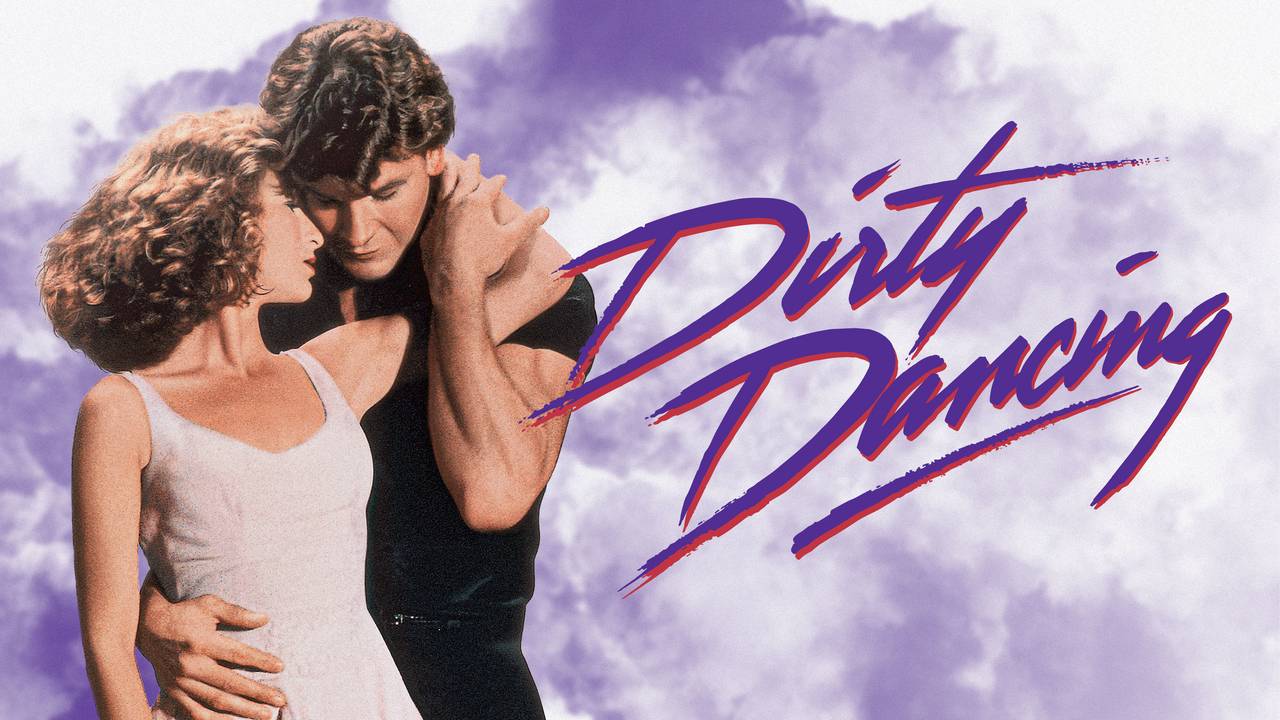 Directed by: Emile Ardolino

Written by Eleanor Bergstein

Cast: Patrick Swayze, Jennifer Grey, Jerry Orbach, Cynthia Rhodes

IMDb Rating – 7/10
This iconic dance drama film is a must-watch to kill boredom. With an adorable star cast and an excellent soundtrack, the film is a spot-on means of entertainment with good choreography sets.
Baby (Jennifer Grey) sneaks a peek out of her room from an old-hag-filled hotel, only to see the staff indulged in a choreographic arrangement. So naturally, she falls for the most charismatic dancer, Johnny Castle (Patrick Swayze). Followed by a pregnancy fiasco with Johnny's partner, Baby is eventually decided to be his companion for Castle to take part in a dance show.
This film is a beautiful tale of romance and drama with elements of dance as its key element; it is sweet and straightforward, taking the viewers on a ride filled with nostalgia for the '60s.
15. Palm Springs (2020)
Directed by: Max Barbakow

Written by: Andy Siara

Cast: Andy Samberg, Cristin Milioti, J. K. Simmons, Adam Sandler

IMDb rating: 7.4/10
If you have watched Happy Accidents or Brooklyn Nine-Nine, this movie is waiting for you next in line. This comedy-enriched romance makes you awe-struck with its creative plot and aesthetic surroundings.
At a wedding, carefree Nyles (Andy Samberg) finds himself stuck in a time loop; thus, he has to relive the same day repeatedly. Followed by him is Sarah (Cristin Milioti), the maid of honor. Niles embraces his destiny, but Sarah considers it a catastrophe. The two strangers fall in love and look forward to getting joy out of this misery.
Palm Springs is an exciting movie with full-fledged entertainment. It has satisfying humor and everything you could ask for in a hilarious rom-com.
14. Thelma & Louise (1991)
Directed by: Ridley Scott

Written by: Callie Khouri

Cast: Susan Sarandon, Geena Davis, Harvey Keitel

IMDb rating: 7.5/10
The movie's plot has a feminist approach and revolves around friendship and love as its key elements. It explores the depth of true friendship, the aftermath of a crime, and the sisterly bond between two women.
Thelma & Louise are two friends who are keen to go out on a fishing trip. However, their journey becomes not so fun when they find themselves escaping from the law after Louise whacks down an aspiring rapist in retaliation to save Thelma.
The duo flees to Mexico, where Thelma is all in love with a handsome thief, but it looks like a more significant force is willing for them to surrender. Will they ever be caught?
13. The Impossible (2012)
Directed by: J. A. Bayona

Written by: Sergio G. Sánchez

Cast: Naomi Watts, Ewan McGregor. Tom Holland

IMDb rating: 7.5/10
The perfect vacation of a mediocre family is interrupted by a terrifying roar coming out from the depths of the sea on a Thailand coast.
Unable to escape, the family is separated from one another due to the tsunami's wrath. The movie focuses on their survival and the will of the parents to protect their children at every cost.
If you want to experience some heart-wrenching tragedies heavily inspired by happenings in the real world, then this movie serves the purpose for you. It is an intense depiction of bravery, trust, and never giving up on the hope that the impossible becomes possible.
12. Harry Potter And The Philosopher's Stone (2001)
Directed by: Chris Columbus

Written by: Steve Kloves

Cast:: Daniel Radcliffe, Rupert Grint, Emma Watson, John Cleese

IMDb rating: 7.6/10
We all love the Harry Potter series to the fullest, but nothing beats the fantasy feeling of the first film. It is filled with elements of magic and deserves the title of being the stepping stone for the successful series.
Harry Potter and the Philosopher's Stone showcases an eleven-year-old orphan invited to study at Hogwarts and become a wizard.  The boy possesses magical abilities, and with the help of his companions, he sets out on a discovery to know the mystery behind his parents' death.
11. A Star Is Born (2018)
Directed by: Bradley Cooper

Written by: Eric Roth

Cast: Bradley Cooper, Lady Gaga, Andrew Dice Clay, Dave Chappelle

IMDb rating: 7.6/10
Bradley Cooper is the director and protagonist in this romantic musical movie, A Star Is Born. Bradley Cooper appears as Jackson, Maine, a famous musician who loves Ally (Lady Gaga). Ally is struggling to fulfill her dream of becoming an established singer.
She eventually decides to scrap this until she is bought into the spotlight by Jackson. But unfortunately, her successful career is a barrier between her and Jackson's relationship as Jackson's career deteriorates, and he struggles for his sanity.
This incredible star-studded movie highlights essential issues in our society, such as drug abuse, suicide, and the doom of one's ambition. It has powerful emotions and a heartwarming storyline—yet another successful Musical drama from Warner Bros.
10. The Fault In Our Stars (2014)
Directed by: Josh Boone

Written by: Scott Neustadter

Cast: Shailene Woodley, Ansel Elgort, Laura Dern, Sam Trammell

IMDb rating: 7.7/10
You'll miss out if you don't watch this beautiful movie about life, death, separation, and friendship. Strangers turned best friends are 17-year-old Hazel Grace Lancaster (Shailene Woodley) and Augustus Waters (Ansel Elgort), cancer-ridden teenagers who travel to Amsterdam to find answers regarding their favorite novel.
Their teenage love soon comes to a conclusion after amputee Waters gets knocked of cancer in his life again. Based on a novel of the same name, the TFIOS movie leaves you all teary-eyed as you approach the film's end. Teenage love turned into tragedy is depicted very exquisitely in this drama.
9. Ferris Bueller's Day Off (1986)
Directed by: John Hughes

Written by: John Hughes

Cast: Matthew Broderick, Mia Sara, Alan Ruck, Jeffrey Jones

IMDb rating: 7.8/10
Ferris Bueller's Day Off will be perfect if you want to watch a light-hearted rom-com for time-killing. It stars Matthew Broderick as the protagonist and class slacker Ferris Bueller. He often gets away after bunking his classes which he calls his 'special skill.'
He intends to make a last attempt to cut class off before graduating, hence borrowing a Ferrari and setting out on a journey to Chicago with his friends.
However, the principal is not so pleased with the mastermind's plan and is determined to get him off the hook alongside the rest of the contributors.
A fresh plot with some hilarious shit, Bueller's Day Off leaves its viewer lost in its sneaky world. Nevertheless, it is a convincing movie to watch when bored.
8. Titanic (1997)
Directed by: James Cameron

Written by: James Cameron

Cast: Leonardo DiCaprio, Kate Winslet, Billy Zane, Kathy Bates

IMDb ratings: 7.9/10
The good old classic featuring the majestic ship is a once-in-a-lifetime movie worth watching. Recipient of several awards, including Best Picture, titanic is still going on bold and strong even after 25 years.
17-year-old Rose (Kate Winslet ) is set to return to America on the Titanic, where she meets and falls in love with a poor artist Jack Dawson (Leonardo DiCaprio). Their lovey-dovey romance was all set for a beautiful beginning, but it all went downhill when Titanic met her doom on the fateful night of April 14.
Fun fact: The antagonist Caledon Hockley (Billy Zane), derived his name from two towns to which the director James Cameron's relatives belong.
With such an extensive cast and eye-candy props, Titanic is the movie that makes you want more and more. No wonder it was the highest-grossing film of its time.
7. La La Land (2016)
Directed by: Damien Chazelle

Written by: Damien Chazelle

Cast: Ryan Gosling, Emma Stone, John Legend, Rosemarie DeWitt, Finn Wittrock, J. K. Simmons

IMDb rating: 8/10
What would be a better remedy to curb boredom than to watch a commendable drama with musical vibes? Starring Ryan Gosling and Emma Stone, La La Land is one of the most popular movies. La la Land is a story of two right people who fall in love at the wrong time.
A cute and amusing Sebastian (Ryan Gosling) and Mia (Emma Stone) are stringed together by the ambition of doing what they are passionate about. But their lives take a turn as they struggle to keep up with their relationship and the aspirations of their careers.
La la Land tells about hope, ambition, love, and failure. We, as viewers, could connect to it at a personal level. In this world full of dreams and rush, one can hardly keep up with their love, and la land is the perfect movie for portraying that.
6. 2001: A Space Odyssey (1968)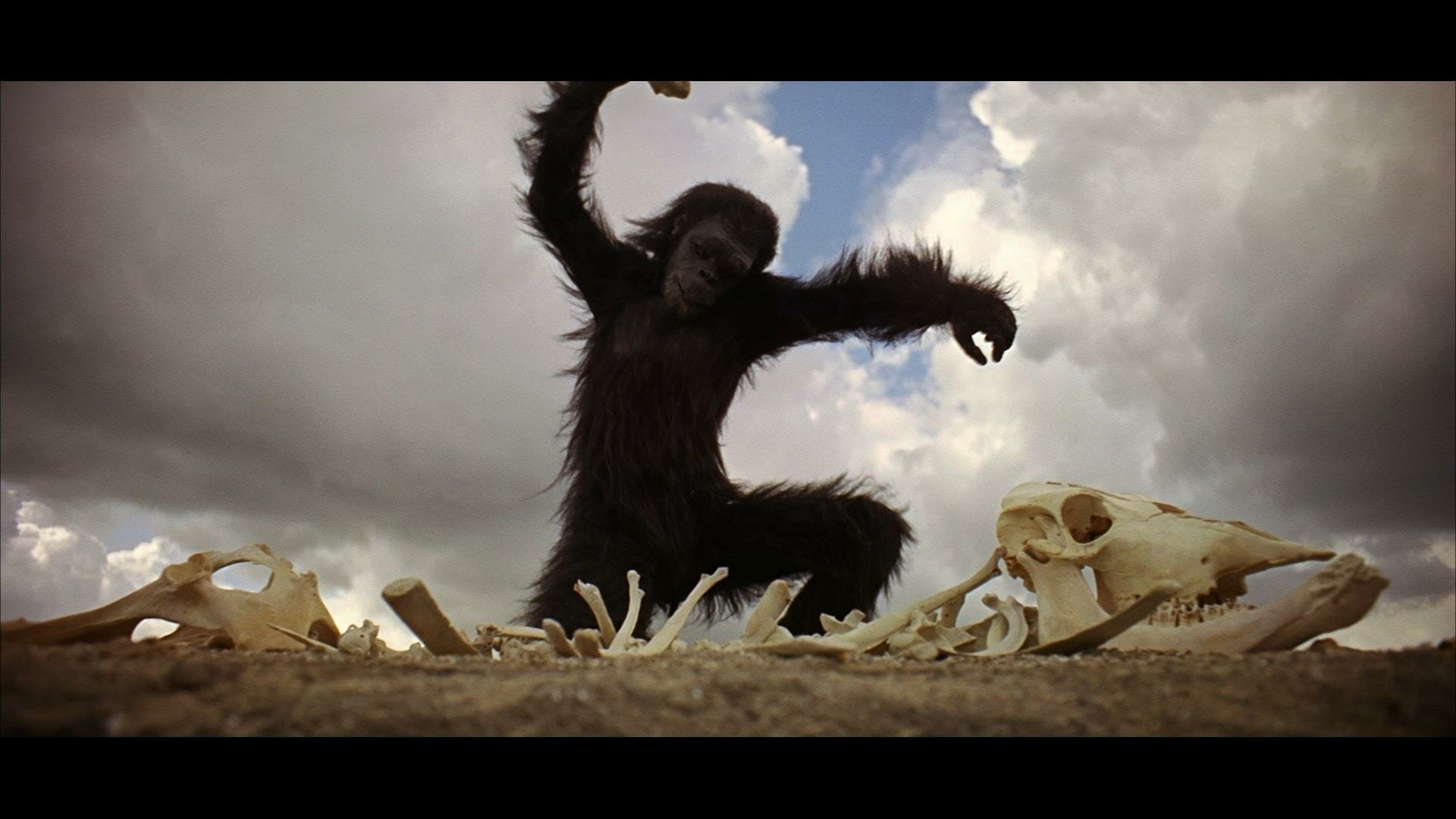 Directed by: Stanley Kubrick

Written by: Stanley Kubrick

Cast: Keir Dullea, Gary Lockwood, William Sylvester

IMDb rating: 8.3/10
Who doesn't love a solid science fiction adventure movie? A good Sci-fi never gets you bored, and 2001: A Space Odyssey is a movie that tops our expectations in this exciting genre. It is that movie that we definitely would want to watch again and again.
It makes perfect sense that space odyssey would involve space, of course. The story revolves around artificial intelligence and its related topics.
A monolith is placed by aliens, which provides an interrelation between the timeline of the future concerning the past. Dr. Dave Bowman (Keir Dullea) is an astronaut who, along with other members, is sent on a mission where they find out the matter with their computer HAL 9000, possessing feelings almost the same as humans.
The movie provides an excellent experience of watching aspects of evolution, intelligence, and manly flaws. It, indeed, is the ultimate cure for boredom
5. Everything Everywhere All At Once (2022)
Directed by: Daniel Kwan and Daniel Scheinert

Written by: Daniel Kwan and Daniel Scheinert

Cast: Stephanie Hsu, Ke Huy Quan, Jenny Slate, Harry Shum Jr., James Hong, Jamie Lee Curtis

IMDb rating: 8.3/10
Everything Everywhere All at Once is about Evelyn Wang (Michelle Yeoh), who is on a mission to stop the world from being destroyed. The aging Chinese mother has to explore the aspects of the multiverse and the challenges coming her way to tackle a sinister entity.
The movie is filled with emotions and scene play, which is often looked forward to watching when you're bored. The complex storyline and funny moments, alongside the elements of joy, introspection, and sentiments, make it a must-watch. Every character is one of a kind, playing a pivotal role; overall, this movie is a journey of a family tree expressing various symbolizations of our world. It is all about being human.
4. Parasite (2019)
Directed by: Bong Joon-ho

Written by: Bong Joon-ho

Cast: Song Kang-ho, Lee Sun-Kyun, Cho Yeo-Jeong, Choi Woo-Shik, Park So-dam, Lee Jung-Eun, Jang Hye-jin

IMDb rating: 8.5/10
The lives of the Kims are miserable. They are a poor, lower working-class family living in a crooked basement in Seoul. The son of the Kims is Ki-woo, whose dream is to quit this life of poverty by enrolling himself in a university. But instead, he is eventually assigned as the tutor for the wealthy parks, which are all about money.
But the plot takes an interesting turn when the Kims manage to find their way through to work in that great house and aspire to be their version of the Parks, eventually leading a parasitic way of life.
The Parasite is one of the best movies of 2019, with funny intakes and thrilling moments that caught the viewers' attention and made it to our list.
3. Spirited Away (2001)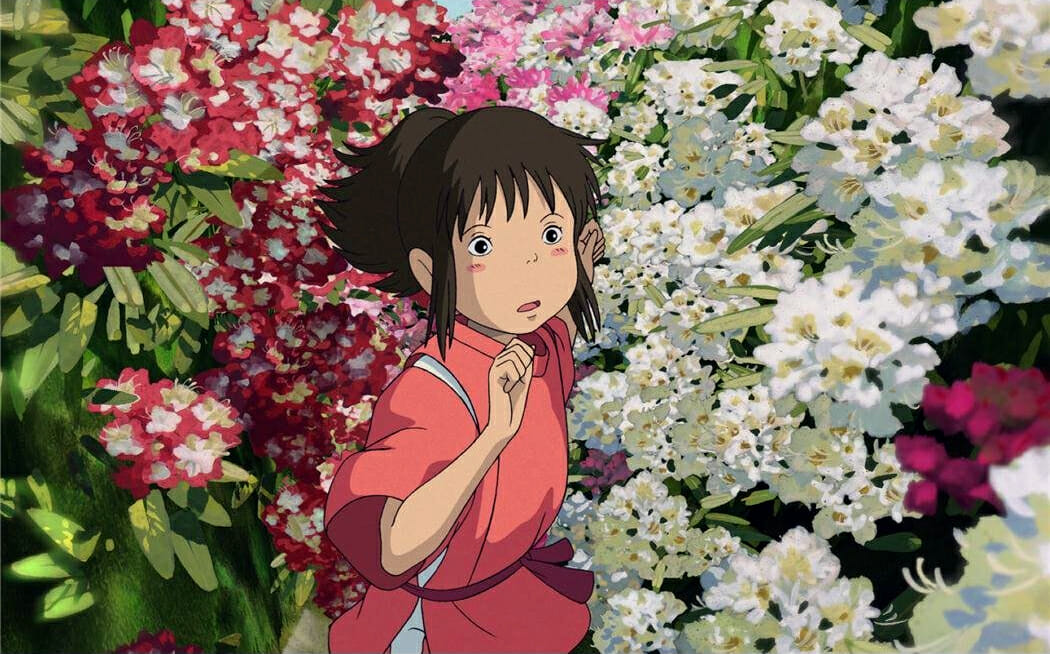 Directed by; Hayao Miyazaki

Written by: Hayao Miyazaki

Cast: Rumi Hiiragi, Miyu Irino, Mari Natsuki, Takeshi Naito, Yasuko Sawaguchi, Tsunehiko Kamijō

IMDb rating: 8.6/10
If you're looking out for dark and whimsical movies to watch, then Spirited Away is the proper film for you. This movie provides a splendid unforgettable experience throughout its duration.
The story features Chihiro (Rumi Hiiragi), a 10-year-old who finds herself in an abandoned amusement park with her family. She drifted to a spirit-filled world where her parents are turned into giant pigs.
The story continues with Chihiro and her struggles to break free from this supernatural realm and rescue her parents. Many other characters are also introduced in the film, such as the boy named Haku, a yokai Kamaji, Yubaba the witch, etc. If you like thrillers and eerie scene films, this movie is definitely for you.
2. The Lord Of The Rings: The Fellowship Of The Ring (2001)
Directed by: Peter Jackson

Written by: Fran Walsh

Cast: Sean Astin, Christopher Lee, John Rhys-Davies, Sean Bean

IMDb rating: 8.8/10
Be ready to experience how adventures could go to any extent in middle earth in The Lord of the Rings: The Fellowship of the Ring by the director Peter Jackson.
The Lord of the Rings trilogy is one of the most loved and celebrated movies of all time, which, no doubt, became a household name due to its variety of compelling characters, imperial sets, and fantastic cinematography.
This movie will take your bored mind into another dimension, and you'll be thrilled to know what happens next.
The trilogy's first installment in The Lord of the Rings: The Fellowship of the Ring. The center of this movie is a lost ring with divine powers that falls into the hands of a young Hobbit named Frodo Baggins (Elijah Wood). Frodo's life is changed forever as he embarks on the risk-filled journey as the Ringbearer.
The world looks forward to Baggins in this epic fantasy as he is occupied with the deadliest task of all, which is destroying the One Ring.
We promise you won't be bored watching this exciting venture with power-packed scenes. With such a good aura surrounding the film, it deserves a name on this list.
1. Forrest Gump (1994)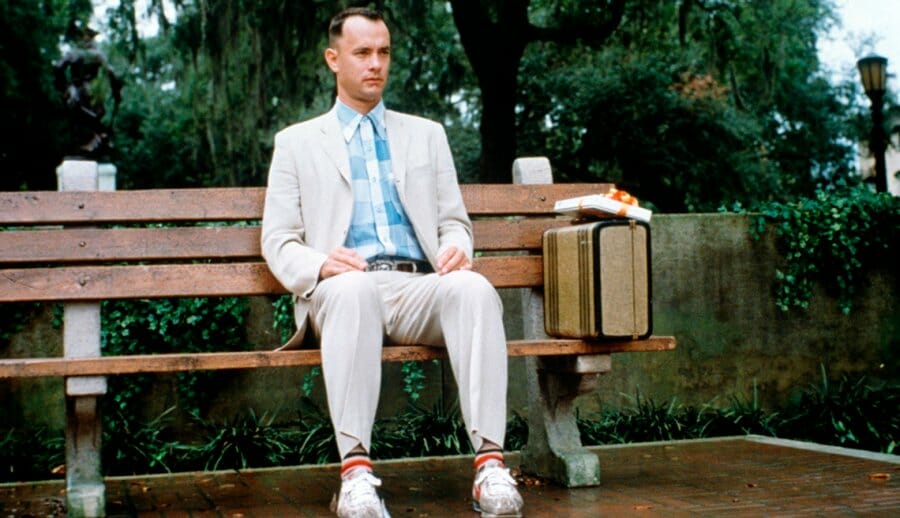 Directed by: Robert Zemeckis

Written by: Eric Roth

Cast: Tom Hanks, Robin Wright, Gary Sinise, Mykelti Williamson

IMDb rating: 8.8/10
The ultimate cure for boredom would be this masterpiece movie named Forrest Gump. A kind-hearted lad with a slow-paced intellect, Forrest Gump has been taught all his childhood that he is 'no different from anyone else.'
Gump, played by Tom Hanks, grows up and witnesses many historical events in American history. He eventually enlists himself in Army and ought to fight the Vietnam War. Still, the only thing he thrives on doing is saving his childhood sweetheart Jenny, a troubled hippie.
The movie is so scandalous and notorious that whoever watched it remembers it throughout his life. No wonder Forrest Gump's legacy is still strong, and we love it!