The audience no more believes in the hero and super villain distinction. It understands both the good and the bad. It is keen to know why was a person who's doomed to be a villain forced into that lifestyle, and that's where all heroes lose. They may be winners, but audiences don't empathize with them the way they empathize with the 'bad' characters. Be it, Joker or Harley, both have impacted the viewers deeply on an emotional level, in ways that batman or superman couldn't, and that is what has led to the popularity of these characters.
About Harley Quinn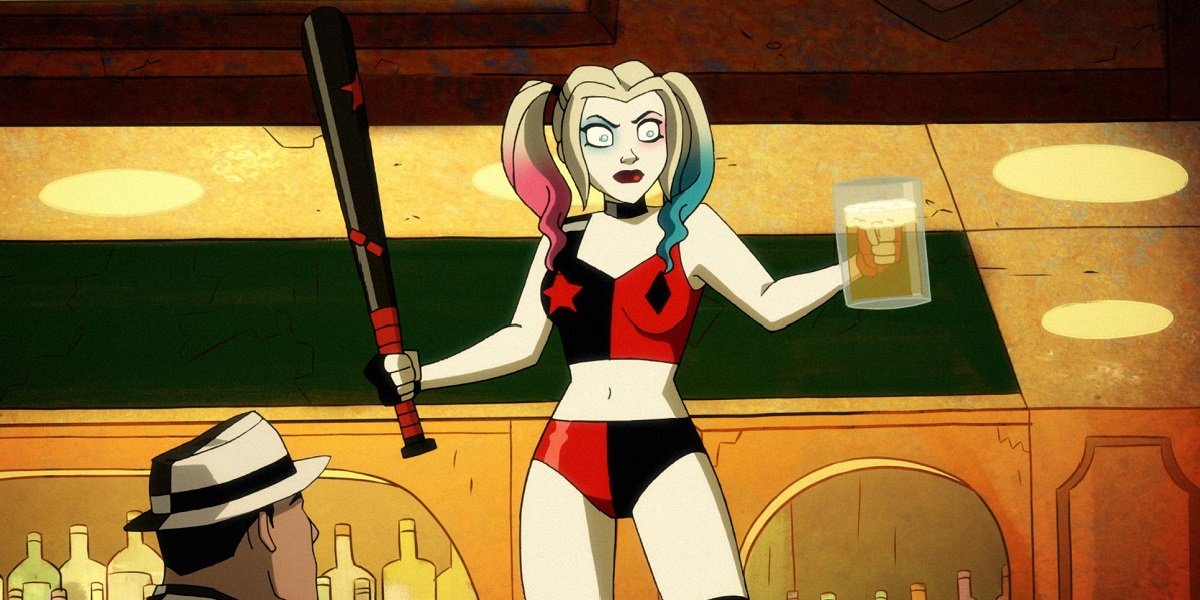 Harley Quinn is a female character appearing in the American DC comics having a dark nature that tends to portray her as the right hand of the supervillain Joker. She made her first entrance in the 22nd episode of Batman: The Animated Series in September 1992.
Meant to be there for simply one episode, she won millions of hearts with her unique role as the hilarious henchwoman on Joker's side. She excelled in gymnastic skills, weaponry, and hand-to-hand conquests. A completely unpredictable woman immune to toxins, she had enhanced strength and a pair of hyenas for pets.
All About the Series
Harley Quinn is an American animated superhero television series based on DC comics. It follows the misadventures of Harley Quinn and her friend Poison Ivy after her breakup with her former boyfriend, Joker. The show's first episode was aired in November 2019 on DC Universe. So far, it has had 2 seasons, both of which were premiered on DC Universe itself. It had earned a rating of 8.5/10 on IMDb. Now that the platform was no more, the audiences were skeptical about the third season's releaser if it'd even come out.
Much to the relief of the viewers, the series was officially renewed for another season in September 2020. Though there have been no official updates on the series's release date, it has been confirmed that it'd be released on HBO Max. The first two seasons are now available for streaming on HBO Max. The third season is most likely to be premiered in late 2021 or early 2022.
Another interesting part about the series is that it does not adhere to any previously set timelines; that is, one can start watching it without having the slightest idea of what the show or characters are all about. The show is an awesome blend of action and comedy, which is yet another reason to keep it in your bucket list. One can never get enough of it.
Conclusion
Harley Quinn has been the most successful show produced by DC Universe so far. Given the uniqueness of its characters and storyline, in a world where no one ever seems to be bothered by principles or morals is simply something that keeps the spirit of entertainment in the audiences alive. The show's third season is likely to be watched by an even larger crowd, helping DC Universe win more popularity among folks.