Harley Quinn is a united states based adult anime series and, the concept of the series is referenced from the DC comic characters of the same name. The genre of this series is a mixture of superheroes, crime, and dark comedy. It is developed and created by Justin Halpern, Patrick Schumacker, and Dean Lorey. The whole story of this cartoon series is based on the main character Harley Quinn. The first season was released on November 29, 2019.
This series has two seasons with twenty-six episodes. All the episodes are in the English language with a running time of around 23 minutes per episode. The original network associated with broadcasting this series is the DC universe network. The distributors of this series are Warner Bros television studios.
When Is HBO Planning To Release It In 2022?
There is no exact date for season three of the cartoon series Harley Quinn. But the DC fandom trailer has come with an announcement that season three will release, between October and November in the year 2022.
And, the series has moved from its original network that is DC universe to HBO Max. Therefore, whenever the 3rd season of the animated cartoon series will launch, it will exclusively premiere on HBO Max only.
The expected casting of season three is Kaley Cuoco as Harley Quinn, Lake Bell as Poison Ivy, Cheryl Alan Tudyk as Clayface, Joker, Matt Oberg as Kite Man, Tony Hale as Doctor Psycho, Ron Funches as King Shark, Jason Alexander as Sy Borgman and many other characters.
Plot
This is an adult sitcom that mainly focuses on Harley Quinn's life. The story began with Harley Quinn breaking up with his boyfriend Joker. And then her adventurous journey starts. This series also introduced a new character, Poison Ivy, who is Harley Quinn's best friend. And throughout Harley Quinn's journey in Gotham City, she stays with her leading their friendship journey to an intimate relationship.
Where To Watch?
The previous seasons of the Harley Quinn animated series are available on many OTT platforms such as Hulu, Amazon Prime, Apple iTunes, and Vudu.  Some of the platforms are free to watch, but some require a subscription.  But the latest season is season 3 is available only on HBO Max in the year 2022 between the months of October and November roughly.
Reviews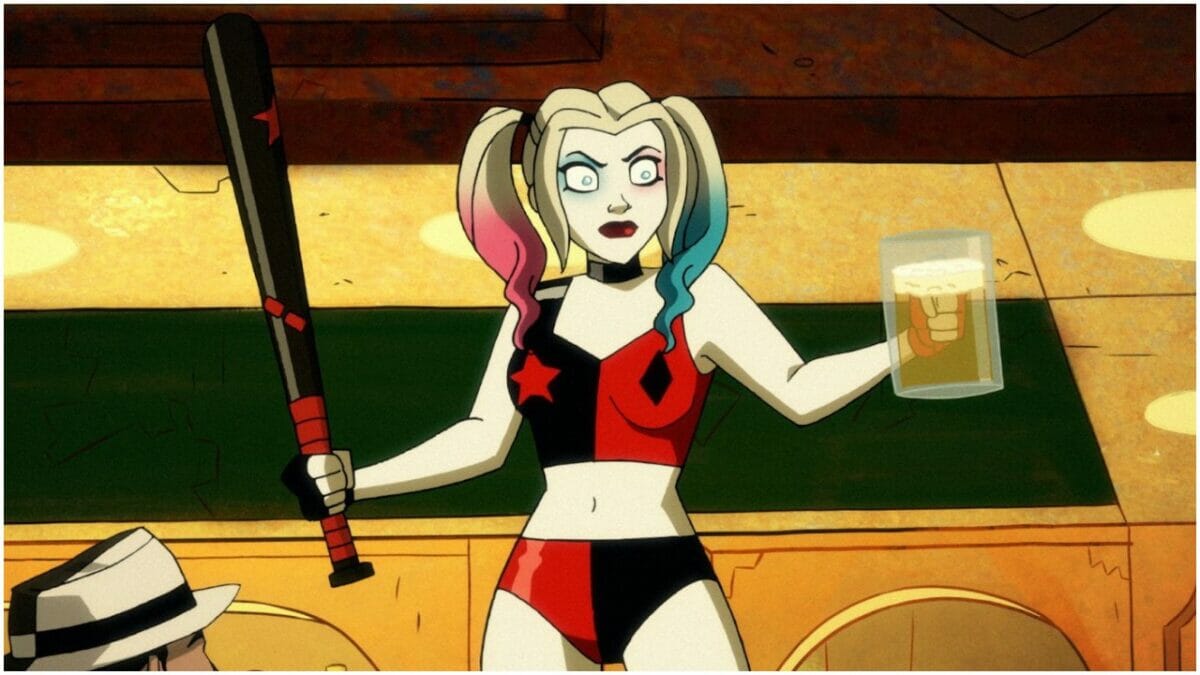 The IMDB rating of this show is 8.5, which is above average rating and 94% on Rotten Tomatoes. The voicing and the casting are superb in this series. The animated characters are amazing and their costumes are attractive. This series is a mix of various cartoon films made on Harley Quinn, Joker, and Batman.
The series is entertaining and sometimes a little creepy regarding its dark comedy. The episodes of this series will make you binge-watch it again and again. It also shows how women support each other after any tragedy.  All over this cartoon series is funny, entertaining, thrilling and women focus.