Insecure is an HBO series about two women dealing with difficult life situations. They've been best friends since their college days when they were in their twenties. They share many similarities, the most important of which is that they are from the same class and have the same color. They are issa and molly, played by Issa Rae and Yvonne Orji, and they went to the same college, Stanford. They came from the same hometown, South Los Angeles, where they began experiencing and discovering their career and relationship paths.
Issa Rae and Larry Wilmore created this series. Issa works for a non-profit organization whose mission is to assist middle school-aged children, and Molly is a cooperating attorney. Issa has a boyfriend who can be considered a long-term boyfriend, and she struggles to cherish their relationship while Molly continues to struggle with her dating life. This series focuses on the world's daily problem that is racism.
Season 5 Release Date
In 2020, the 4th season of this show insecure aired on HBO. After completing the season with 10 episodes, the team came up with a renewal to the next season, which is the final season of this show. The teaser of the finale season is out now with little glimpses of Issa and molly's last journey The news that slightly disappointed the viewers is that Issa concludes with a statement that the fifth season will be the final season of this series.
She also stated that she and Penny are grateful to HBO and the audience for believing in them and providing them with a successful and exciting journey. The release date of the 5 seasons is on October 24th, and the trailer and few more glimpses
Cast
Rae took to Instagram to announce that she and her co-stars had finished Season 5 filming. Rae celebrated the show's end by posting a photo gallery of herself with the cast of Insecure. Rae wrote on Instagram, "WRAPPED a show I've been writing for eight years and shooting for six, surrounded by a chosen family of incredible creatives." Issa Rae as Issa Dee, Yvonne Orji as Molly Carter, Jay Ellis as Lawrence Walker, and Natasha Rothwell as Kelli Prenny.
Amanda Seales as Tiffany DuBois, Lisa Joyce as Frieda, Y'lan Noel as Daniel King, Neil Brown Jr. as Chad Kerr, Kenrick Sampson as Nathan Campbell, Alexander Hodge as Andrew Tan Season 5's cast includes Jean Elie as Ahmal Dee, Mason McCulley as Ken, Catherine Curti as Joanne, Veronica Mannion as Kitty, Sujata Day as Sarah, and Sarunas J. Jackson as Alejandro 'Dro' Pea.
There is no information available about the additional characters in the show; if there are any, they will be revealed with the release of Season 5.
Plot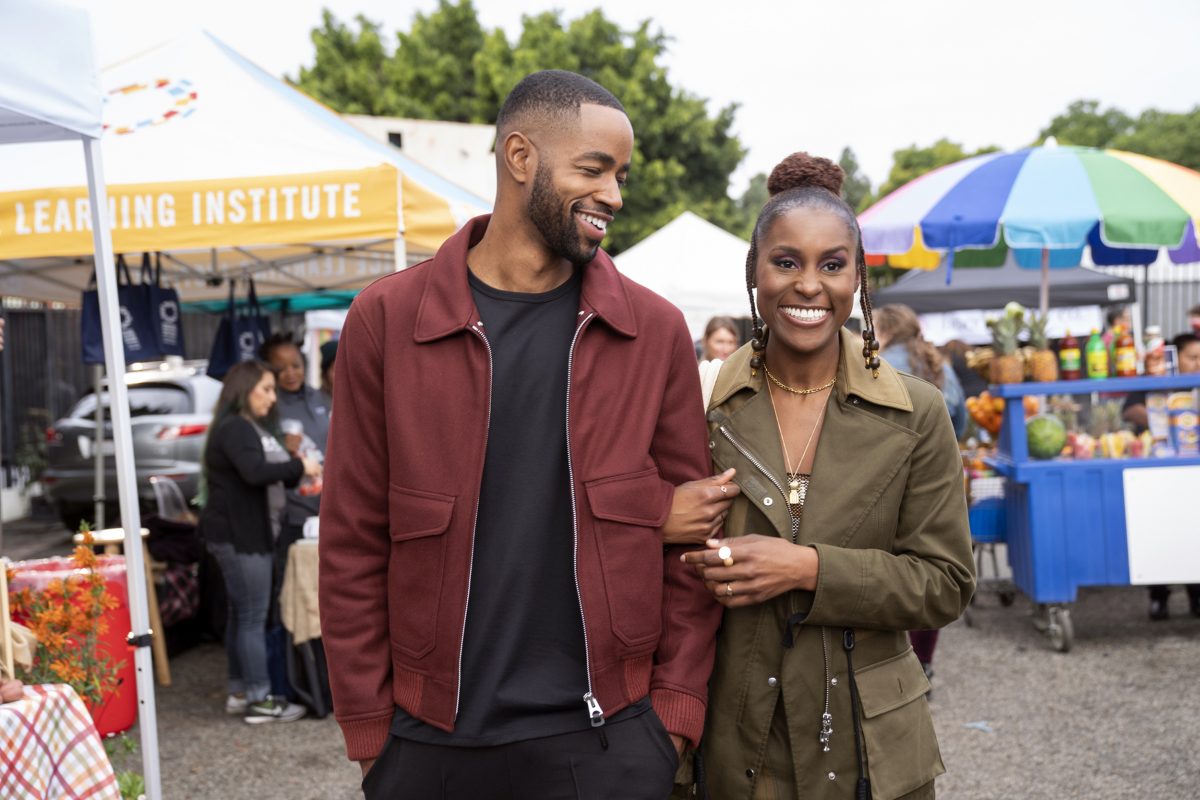 There is no coherent plot. Season 5 has not yet been revealed, but the audience is eager to find out what happens in season 5, whether Issa and Molly's friendship or Issa's love. Because Insecure is one of HBO's most successful shows, viewers are eager to see how it concludes.