Hellbound is one among all the Kdramas which has got the chance of making its premiere at the Toronto International Film Festival. If we talk about the cinematography and the plotline, then it is truly well deserved along with the locations where it was filmed, such as Iksan, Jeollabuk-do, South Korea.
This article will be giving you highlights about the upcoming sequel, which seems to be in the talks these days but before that, let's get back in time to know what was season 1 all about.
What is the Plot of Hellbound Season 1?
This drama revolves around a New Truth Society, which is headed by Jung Jin Soo, who teaches people that there are angels of death who visit people to tell them when they will head towards Hell. It is said that these are kinds of revelations by God through these giant creatures.
Bae Young Jae, who is a program director of one of the broadcasting stations, is somewhere or the other suspicious about all this cult and its working along with Detective Jin Kyung Hoon. The charisma which Jung Jin-Soo portrays is too attractive for anyone to get into his circle or the new religion called Saejinrihwe. 
Cast Members of Korean Drama Hellbound!
The names of all the cast members of this drama might not be familiar to you, but there are still a few faces you must have seen in the previous series. So, here we are giving you the names of all the cast members such as Yoo Ah-in as Jeong Jin-soo, Kim Hyun-Joo as Min Hye-jin, Park Jeong-min as Bae Young-Jae, Won Jin-ah as Song So-Hyun, Yang Ik-June as Jin Kyeong-hoon, Ryu Kyung-soo as Yoo Ji, Kim Shin-rok as Park Jeong-Ja, Lee Re as Jin Hee-Jeong and Hyeong-Guk as Gong Hyeong-Joon.
When and Where can We Watch This Show?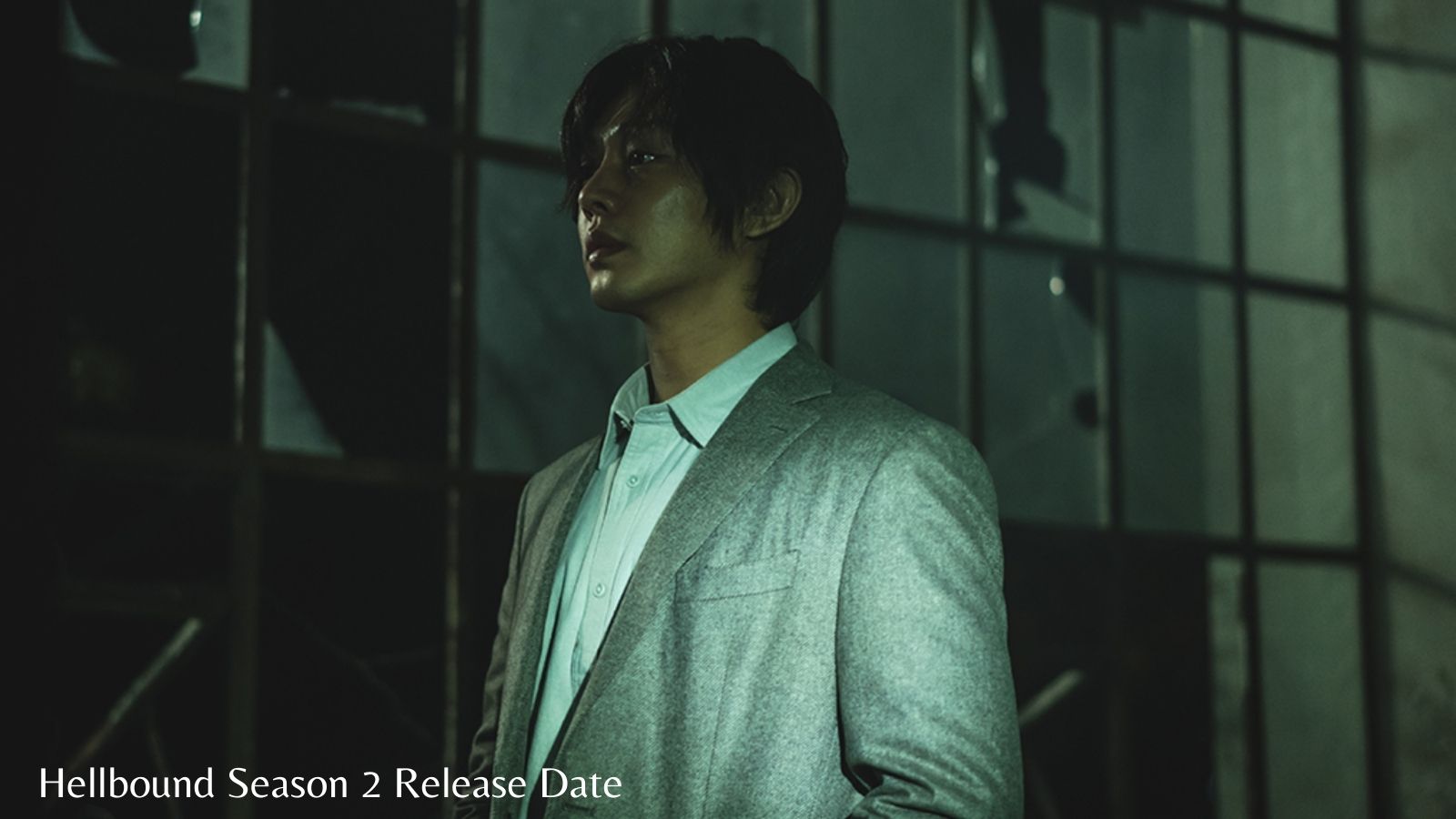 This Kdrama has received quite a well-acclaimed ratings as there is the plot that had lured the fans into it due to the charisma it offers. All these episodes which are out now is filled with all the cinematic effects which will take you into a rollercoaster ride so if you feel that you must watch this show then Netflix is the platform where it got released on November 19, 2021.
Will There be a Sequel to Hellbound?
Talking about the upcoming season, however, we do not have any official information on this one, but looking at the finale and the show's plot, it can be assumed that there can be a sequel to this series. So, let's take you to the finale episode of the last season where Min Hey-Jin is seen escaping the New Truth with the baby, and it seems like the world will be fitting out without any 'original sin.'
We believe that you must have watched the first season as of now, and if not, just log onto your Netflix account.