Fox has renewed season 2 of Housebroken. Housebroken is an adult comedy animation series co-created by Gabrielle Allan, Clea DuVall, and Jennifer Crittenden. The executive co-producers include Horgan, Clelia Mountford, Aaron Kaplan, and Dana Honor. Fox animates the show purchased by Bento Box Entertainment. DuVall, Lisa Kudrow, and Sharon Horgan have given their voices to the characters. The last season delivered to 2.2 million multiplatform audiences.
The distributing network stated that it became the second most-streamed animated comedy series on Fox and Hulu and was established as an important part of the animation series. Therefore, on August 9, 2021, the show got a green light for season 2. The production for the upcoming installment takes 8-10 months, and probably season 2 will premiere by summer 2022.
What is the Release Date?
On August 9, 2021, the show got a green light for season 2. Though there is no official announcement made for the releasing date. The production for the upcoming installment takes 8-10 months and probably season 2 will premiere soon by summer 2022 on Fox.
What is the Cast?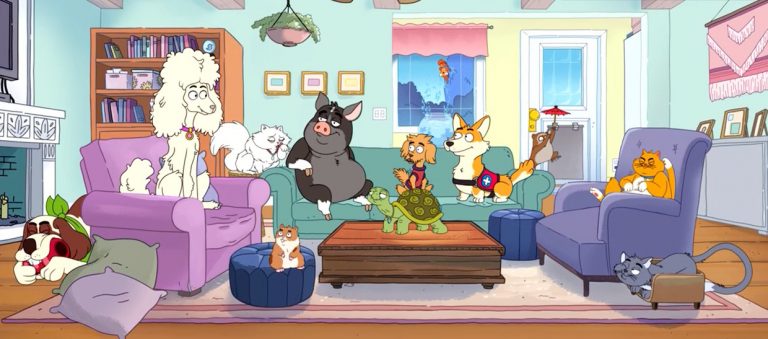 The cast includes Lisa Kudrow (Honey), Nat Faxon (Chief), Will Forte (Shel), Clea DuVall (Elsa), Jason Mantzoukas (The Gray One), Sharon Horgan (Tabitha), and Sam Richardson (Chico). However, old voice artists are being renewed, and some new entries are also expected. Lisa Kudrow as Honey, a French poodle, is playing the lead role. The characters have developed a big comedy in the series. Being a pet, they support and protect each other through the mayhem, misery, and impressiveness.
Honey is a french poodle who played as a therapist. In the upcoming season, she developed her relationship with Chief (Faxon), a careless and disorganized who eat socks and constantly lick himself. Tabitha is an Old Persian cat, the beauty queen, who is making attempts to regulate her life away from the cat show. Another cat, Mantzoukas, is Gray in color and street smart.
He lives with a cluster of thirty alternative cats, and he observes and admires Tabitha, the Old Persian cat. Shel (Forte), another group member, is a sex-positive turtle with intimacy problems and a talent for selecting unconventional partners in the last season. The upcoming chapter will show Shel in finding clarity. Chico, played by Richardson, is a chunky, co-dependent, and naive cat. Finally, Diablo, cast by Hale, is an anxious and sweater-wearing hunting dog whose OCD makes him hump everything doubly.
Elsa is a power-hungry, egoist domestic and fake service dog among alternative group members who try to clarify Shel's romantic life. George Clooney's pig, Max, is a former actor and current status-obsessed a-hole. Nibble is a psychopathological rodent, and Bubble is a horny teenage goldfish who resides with Honey and Chief. Whenever she gets a chance, she tries to temper the animals, and she might have a compelling character in the upcoming season. Tchotchke is a silent, slow, and possibly magical lemur with a peculiar past. Finally, Maria is the human owner of Honey and Chief.
What is the Plot of Season 2?
The storyline will be more developed. It will continue the neighborhood pets and street animals who work their issues each. The second installment will answer the unanswered questions of season 1 that whether Honey and her friends will ever find happiness in their life. The therapy group of Honey and unusual life experiences of animals shall continue in season 2. It will show the changes made in the relationship of Honey and Chief Shel to find clarity in his life. The upcoming season will evolve the equations of Honey and Elsa.
Will it be Really Worth Waiting?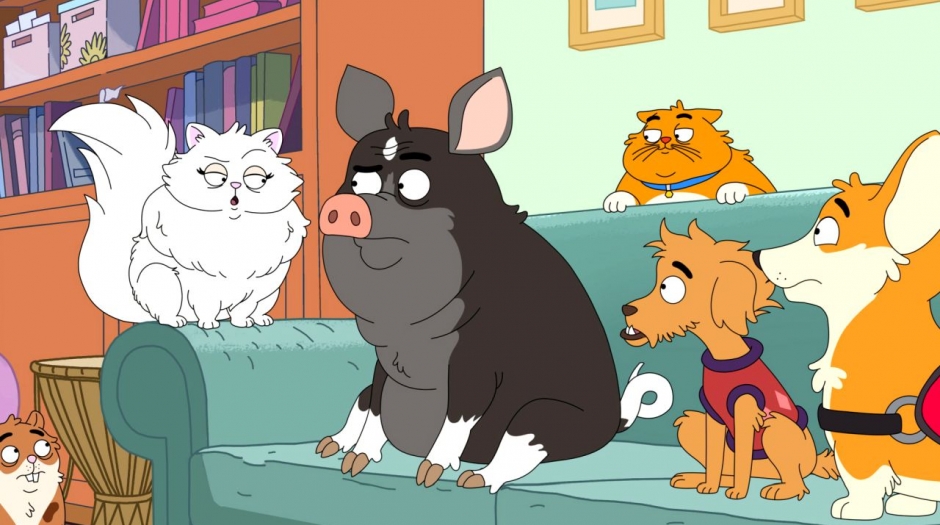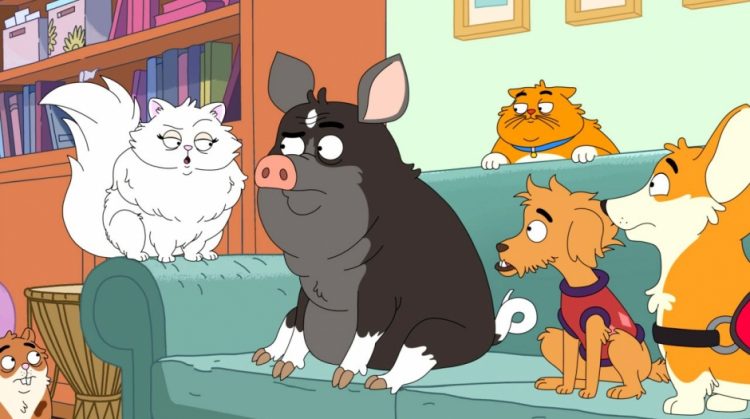 The upcoming season plot is more developed with Animation Domination and a blockbuster hit of the last installment. It will reveal the left cliffhangers, which are effective and fascinating for the viewers. Also, some new voice artist is expected. The next chapter is a must-watch for the fans of Housebroken.