How I Met Your Father debuted on January 18 as a Hulu Original series. The sitcom is a sequel to one of the most popular series called How I Met Your Mother. It is a comedy series following the lives of a group of friends navigating through various life situations and searching for romance.
After a rollercoaster drama, comedy, and emotional scenes, the series has finally come to its end. Don't worry HIMYF fans, we won't let you miss your favorite show's ending episode. The article covers everything you need to about How I Met Your Father Episode 10.
Follow the article to know about the episode 10 release date, where to watch, and what to expect from the finale.
Release Date
Episode 10 of the show is set to release on March 15, 2022, at 3 AM ET on Hulu. It is the final episode of the season and will answer the biggest question of whether Jesse shows up on the date or not. The title of the final episode is not yet revealed to the audience. The previous episode of the season aired on March 8, 2022.
Where to Watch?
You can catch the final episode of Season 1 on Hulu at the prescribed date and time. However, you need to buy a Hulu subscription to watch the show. Hulu offers a minimum price of $6.99 per month.
What to Expect?
We saw in the previous episode that Sophie plans to break up with Drew for Jesse, but Jesse is busy reconnecting with Meredith. Sophie waits for Jesse at their scheduled date spot, but there is no sign of Jesse. Will Jesse show up for the date or does Sophie go home heartbroken? Throughout the season, we have witnessed how obsessed Jesse is with Sophie. But when the time has come for a happy ending for the two of them, will Jesse get back with Meredith and forget about Sophie?
We can expect a dramatic ending to season 1 with a love triangle and some misunderstandings.
What Happened on Episode 9?
Previously on How I Met Your Father, Sophie is preparing herself to break the sad news to Drew. She wants a breakup. She visits Drew's apartment where she meets his mother, who is not at all a nice lady. Drew's mother informs Sophie that her husband (Drew's dad) is in jail, and she wants Sophie to stay with Drew. After all the awkward formalities and conversation, Sophie is seen practicing her breakup with Drew in front of a mirror. However, little did she know that Jesse is busy reconnecting with Meredith.
Meredith wrote a song for Jesse with a motive to get with him. Jesse listens to her single, and new chemistry sparkles between the two. Meredith admits that she wanted to know herself first before getting back with Jesse. She explained why she rejected Jesse's proposal. Jesse plans to go on a tour with her, where we may witness a proposal given their sweet chemistry.
Meanwhile, Charlie gathers the rest of the group to watch a soccer match. However, nobody seemed interested in the soccer game, which made Charlie feel sad and disappointed.
Sid and Valentina leaked the news about the secret kiss of Sophie and Jesse with the group. Sid referred to it as a good kind of cheating, but Hannah felt unhappy about it given their long-distance relationship.
The episode ends with Sophie waiting for Jesse at their date spot. She is in a good mood because her photos were accepted at the gallery. She waits for Jesse without a clue that he may not turn up for the date at all.
The cast of the Show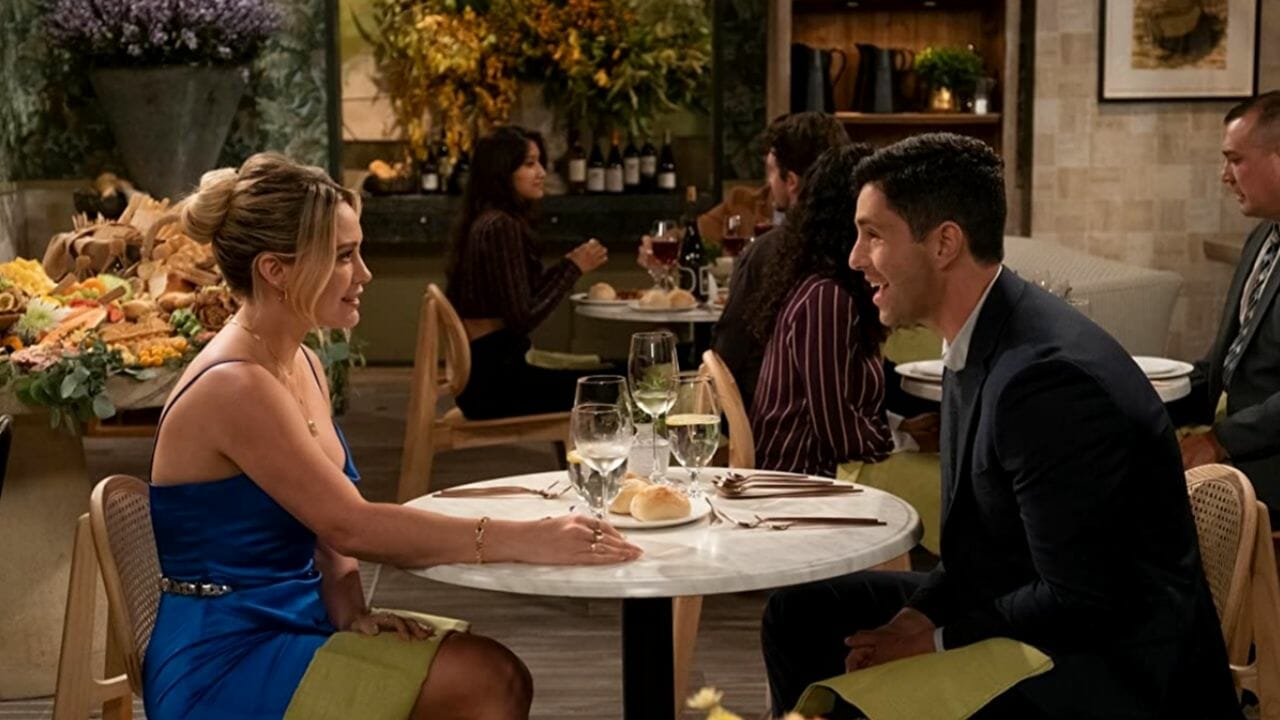 The cast of the show includes Christopher Lowell (Jesse), Hilary Duff (Sophie), Suraj Sharma (Sid), Francia Raisa (Valentina), Tom Ainsley (Charlie), Kim Cattrall (Future Sophie), Tien Tran (Ellen), Stony Blyden (Jasper), Ashley Reyes (Hannah), Josh Peck (Drew), Daniel Agustin (Ian), Tessa Auberjonois (Naomi), Leighton Meester (Meredith), Aby James (Rachel), Paget Brewster (Lori), Ava Kolker (Rivka), Kyle MacLachlan (The Captain), and Dan Bucatinsky (Fred).