How I Met Your Father, a Hulu original series, is a sequel to a popular series called How I Met Your Mother. After a rocky history, the sequel made its debut on January 18, 2022. Created by Isaac Aptaker and Elizabeth Berger, the sitcom has received a bunch of mixed reviews from critics. The show has aired 8 episodes till now. How I Met Your Father Season 1 Episode 9 is soon to release on the online platform. If you are a fan of the series, read the entire article to know everything we know about the show.
The article covers the release date of How I Met Your Father Season 1 Episode 9, the cast, and everything you need to know.
How I Met Your Father Season 1 Episode 9: Release Date
Hulu released two episodes of the show on January 18, 2022, and a new episode airs every Thursday. The eighth episode of the show aired on March 1, 2022. The next episode will be titled Jay Street, and it is confirmed to air on March 8, 2022.
What To Know Before Watching?
Previously on How I Met Your Father, Sophie is struggling with the photographs for her portfolio. She is dissatisfied with the pictures. Meanwhile, Jessie enters the scene with a piece of happy news. He delightfully informs the others that he managed to write a song without Meredith. However, to do so, he used up all his money in the studio. Penniless Jesse informs Sid that he will be late on this month's rent. Sophie understands Jesse's situation as both of them are struggling artists.
After Sophie leaves the bar, her friends open up about their honest feeling about Drew's fundraiser. Attending the event is a no-go for them. Meredith shows up at Sid's door. She wants to talk with Jesse, but Jesse is not present. Sid asks Meredith to wait for Jesse. He calls Ellen to meet him at Pemberton to fill her in about the situation.
On the other hand, Valentina's boss made a doll looking like her to abuse it. After knowing the truth, Valentina steals an expensive purse from the closet to put it up for auction. Moving on, Sophie faces a dental emergency goes to a cheap dentist to fix her broken tooth. Jesse consoles Sophie and advises her not to give up. Meanwhile, Meredith tells Sid and Ellen about her new song. She tells them that she didn't want Jesse to get weird ideas.
While at the auction, Charlie takes the purse to place it back in the closet. Sophie makes it to the auction after the broken tooth drama. She gets disappointed after learning that Drew doesn't acknowledge her passion for photography.
The episode concluded with Sophie talking about her disappointment with Jesse, and both ended up kissing.
Cast
The cast of the show includes Hilary Duff (Sophie), Christopher Lowell (Jesse), Francia Raisa (Valentina), Suraj Sharma (Sid), Tom Ainsley (Charlie), Tien Tran (Ellen), Kim Cattrall (Future Sophie), Stony Blyden (Jasper), Josh Peck (Drew), Ashley Reyes (Hannah), Daniel Augustin (Ian), Leighton Meester (Meredith), Tessa Auberjonois (Naomi), Aby James (Rachel), Ava Kolker (Rivka), and Paget Brewster (Lori).
Where to Watch?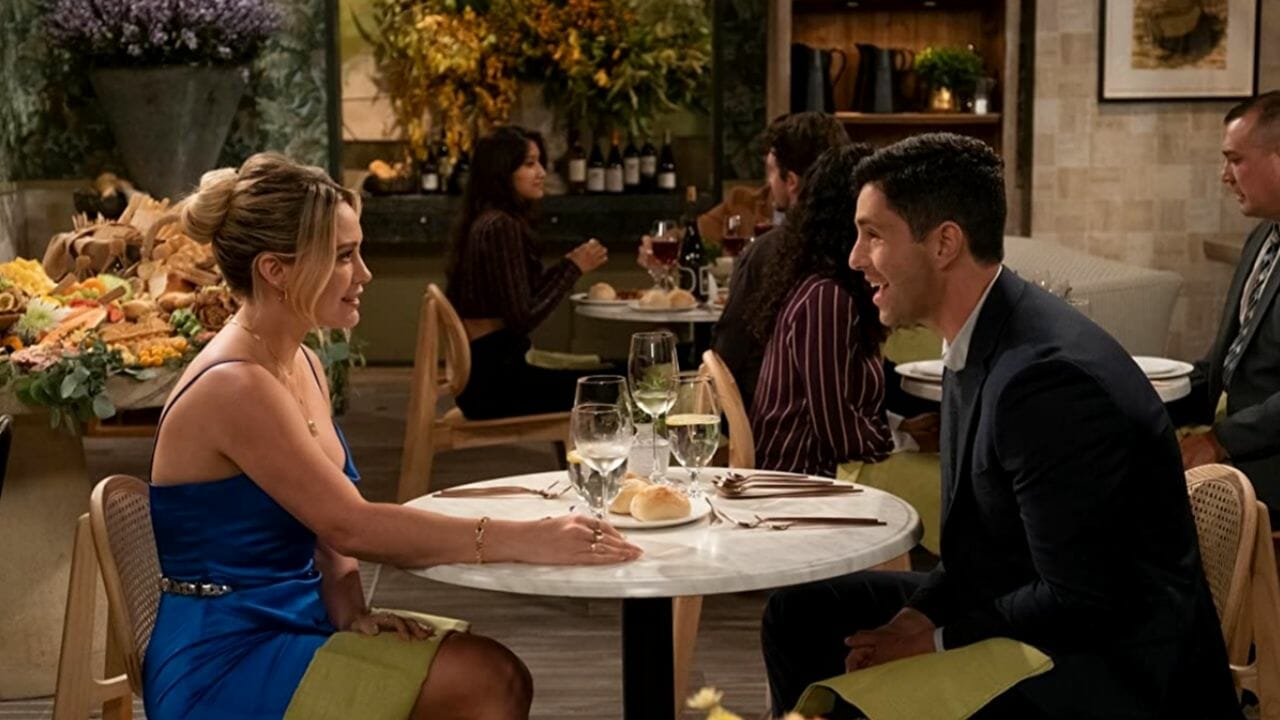 You can catch the latest episodes of the show on Hulu. To watch the show you need to have a Hulu subscription which comes at $6.99 per month.