Many anime series have made extra efforts to include LGBTQ+ protagonists in their plots over the ages. They can be harder to notice at points, but on other occasions, they have blatantly presented as gay anime characters.
It's also conceivable that you didn't see them as a gay depiction at all. There have also been other anime series explicitly devoted to gay romance. It's encouraging to see that, despite its early mocking and frequently humiliating gags in anime, the anime industry has gotten more welcoming over the decades.
The characters listed here are only a tiny sample of the many individuals and tales we've adored in anime. Also, it's conceivable that you didn't see them all as a queer representation.
20. Utena Tenjo and Anthy Himemiya (Revolutionary Girl Utena)
Revolutionary Girl Utena, which debuted in 1997, is another excellent depiction of lesbian anime. Notwithstanding the tumultuous narrative, which paints their connection as troublesome, the girls kiss in both the anime and the film's credits.
In the anime, it appears to be a one-sided affair, with them forming a bond. It was the 1990s, and the portrayal was far from Sailor Moon's.
The film implies a more sexual relationship between the two, but we're not going there. Undoubtedly, they are a beautiful lesbian couple. The fans loved Revolutionary Girl Utena.
The anime's whole concept is focused on what may be a love connection between the two females if the turmoil, misunderstanding, and imagined sentiments are removed.
19. Sumika Murasame And Ushio Kazama (Whispered Words)
They both are close pals in this series. Sumika appears to be in love with her closest friend but refuses to declare it for fear of rejection, primarily because Ushio has kind and Sumika is it not?
While this is classified as Yuri, I felt it was worth including on this list due to the intriguing narrative and general romantic comedies that appear across.
They created a lesbian club at their campus, which is very decent for what is intended to be a Yuri anime. They are amazing LGBT anime characters.
This animation is interesting to check out for the intriguing narrative alone. Still, I believe the subject's interactions throughout the anime might also draw in anime fans since it is loaded with drama and LGBT love.
18. Ash Lynx (Banana Fish)
Banana Fish is a manga that is remarkably accepting of LGBTQ+ protagonists. In this manga, Ash meets and falls in love with the central protagonist, a Japanese guy his age.
Ash Lynx has been in a gay relationship with his adoptive father, who sees him merely as a toy for his needs. The unfortunate thing about him is that he has been compelled to perform such acts since infancy by various nasty guys.
The only time he cared about someone and had a genuine connection was with the series' main character.
17. Tomoyo Daidouji, Touya Kinomoto and Yukito Tsukishiro (Cardcaptor Sakura)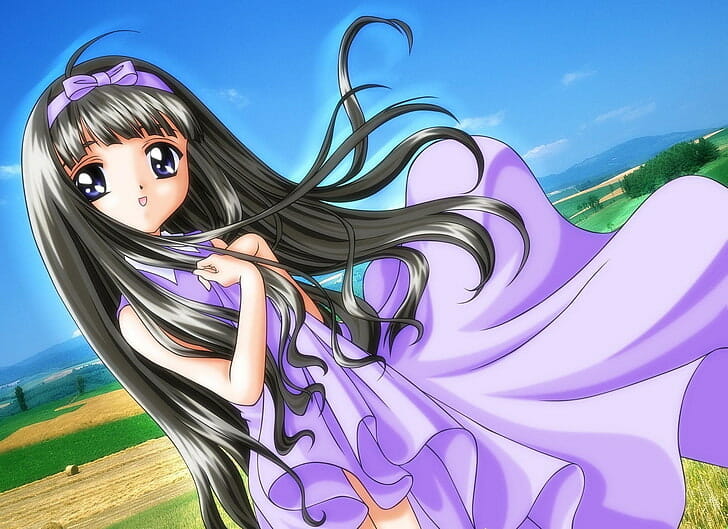 CLAMP began by creating Yaoi doujinshi and has maintained to feature gay protagonists in their works as they've risen to fame as manga creators.
In this mystical girl story, Tomoyo has a thing for her friend Sakura, while Touya and Yukito are romantically entangled. The people who love watching anime know that they are unforgettable gay characters.
16. Haruka Tenou and Michiru Kaioh (Sailor Moon)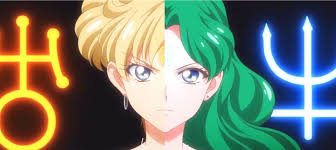 No bones about all this: Sailor Neptune and Sailor Uranus were in a relationship in the original Japanese edition, despite being classified as "relatives" in the North American edition.
To Usagi's astonishment, observing the two publicly flirting wasn't unusual. Haruka Tenou and Michiru were the most compelling characters of sailor moon. Kunihiko Ikuhara went on to pursue queer themes in the manga.
15. Yuri Katsuki (Yuri on Ice)
Yuri Katsuki is the central protagonist of Yuri on Ice, and she recently got hitched by the world-famous Viktor Nikiforov. This is the most well-known gay anime duo of all time.
Yuri is a lovely boy who tends to acquire weight too fast owing to his uncontrollable eating habits. He prefers to remain inside his bubble and is sensitive.
When he fails, his feelings might occasionally get the best of him. This is the sole disadvantage of his softness: he cannot accept defeat without knowing what's going on.
Yuri initially met Viktor as a teenager, and their relationship has been nothing less than magical.
14. Nitori Shuichi and Takatsuki Yoshino (Wandering Son)
Wandering Son, which debuted in 2011, features Nitori Shuichi, a trans female, and Takatsuki Yoshino, a trans male. The show addresses significant subjects such as gender identity, dysphoria, and the difficulties of living as a young trans individual.
While the program concentrates on the children's gender expression, it also explores their love and feelings for one another and their lifestyles as they navigate being trans and coming of age.
Not That I've completed the show yet, but I would suggest it to any trans folks, especially younger ones, because it is a fantastic series to connect to and contains trans portrayal that many other programs lack.
13. Ryo Asuka (Devilman Crybaby)
Ryo Asuka is the primary nemesis in Devilman Crybaby's narrative. He is initially a fallen angel who becomes the host of an evil being known as Satan and transforms into an intersex entity.
His only memory of himself is his affection for his whiny baby companion Akira. His best friend is Akira Fudo, who is partially to blame for Ryo's transformation into Satan. Ryo Asuka portrays a wonderful gay character in this show.
Ryo's affections for Akira verge on downright crazy. He will not think twice about killing someone to preserve Akira's profound secret. Aside from his demonic abilities, Ryo is a gifted human being. He is fluent in several dialects and has a Ph.D. from a young age.
12. Utena Tenjou (Revolutionary Girl Utena)
Sailor Uranus is far from the only masculine-looking solid lesbian symbol in anime history.
Utena Tenjou is a dashing princely figure in a romance with her Rose Bride, Anthy Himemiya.
Utena is enthusiastic and brilliant but also reckless and short-tempered. She's a force to reckon with, a flawed yet inspiring heroine who's just doing her hardest.
In addition to Utena, most of the other characters in the book are homosexual or bisexual.
As a result, the show is a true gay classic.
Read More: 19 Best Anime Lesbian Couples Of All Time
11. Fumi Manjoume (Sweet Blue Flowers)
Sweet Blue Flowers is the series to watch when all you want is a lovely yet delicate romance to gently but steadily melt away the tension of our complicated everyday life.
It's a show about teenage love and discovering oneself.
Fumi's persona is a little of an everywoman, making her a suitable vehicle for the audience to inject themselves. Her troubles as a lesbian in traditional traditions are understandable, and her fearless calmness in confronting them is encouraging.
I like this program since it isn't some sexualized yuri intended for the sexual titillation of male audiences, but rather a genuine and even pleasant show featuring good lesbian relationships.
10. Tomoyo Daidouji (Card Captor Sakura)
Looking back, I was astonished at how many LGBT elements there are in the Card Captor Sakura cartoon.
It's almost as though Sakura seems to be the only straight character!
Let's begin with Tomoyo.
Despite having a wealthy life, she does not value the joys that money may provide.
Instead, she devotes herself to Sakura, her best friend and the person she adores.
If you viewed this as a child, you could have skipped past it. However, Tomoyo's enthusiastic support for her buddy is romantic, even though Tomoyo has never acted on her affections.
9. Nathan Seymour (Tiger and Bunny)
Nathan Seymour, also known as Fire Emblem, is a character in Tiger and Bunny. He specializes in pyrokinesis and can scorch his foes to a char, as the name implies. Nathan has been displaying his gay side since he was in elementary.
His peers regularly abused him for his characteristics because he came of age in a boarding school. Nathan ignored their anxiety and continued living his life as he pleased. In every way, he is the ideal homosexual anime protagonist.
8. Isabella Yamamoto (Paradise Kiss)
Yamamoto is maybe one of the few good trans characters in anime. Isabella, who hails from Paradise Kiss, has a relatable life narrative and battles with gender identity. Not to add that her past is highly plausible.
7. Haruhi And Ranka Fujioka (Ouran Highschool Host Club)
This one may be a push, but I can't seem to help but include my favorite father-daughter pair. Given Ranka being such a drag queen and Haruhi breaking gender preconceptions with the legendary remark, "Besides, it doesn't matter, does it?" it is established that Haruhi Fujioka and her dad don't care about sexuality.
Why should I worry about outward looks and labels? "What matters is what's on the inside." also, "Even though I gave my first kiss to a female through a strange set of events, the night had a wonderful vibe."
6. Fumi Manjoume And Akira Okudaira (Sweet Blue Flowers)
What begins as a story about childhood companions reuniting blossoms quickly into a charming, delicate relationship between two females, Fumi Manjoume and Akira Okudaira. It debuted in 2009 and is a delightful lesbian relationship we all need.
The narrative concerns young love and understanding your sexual identity as you reach adulthood. It might benefit young girls discovering their sexuality and attempting to discover themselves as young ladies.
It is a significant step forward for today's youth, as there never appears to be genuine lesbian love in anime and animation. It's more than simply Yuri; it's a cheerful same-sex romance animation that may help young lesbian females figure out who they are.
5. Leeron Littner From 'Tengen Toppa Gurren Lagann'
In this anime, Leeron is a well-established technician who assists the Gunmen with his great understanding of fixes. There is nothing that Leeron cannot heal. Everybody understands Leeron is gay, and he may frequently portray it in clichéd ways.
He is the most adult part of their squad and may be majorly responsible based on the situation. Leeron is a beautiful comedic relief figure, providing the audience with highly required chuckles in an otherwise dramatic plot.
4. Puri Puri Prisoner (One Punch Man)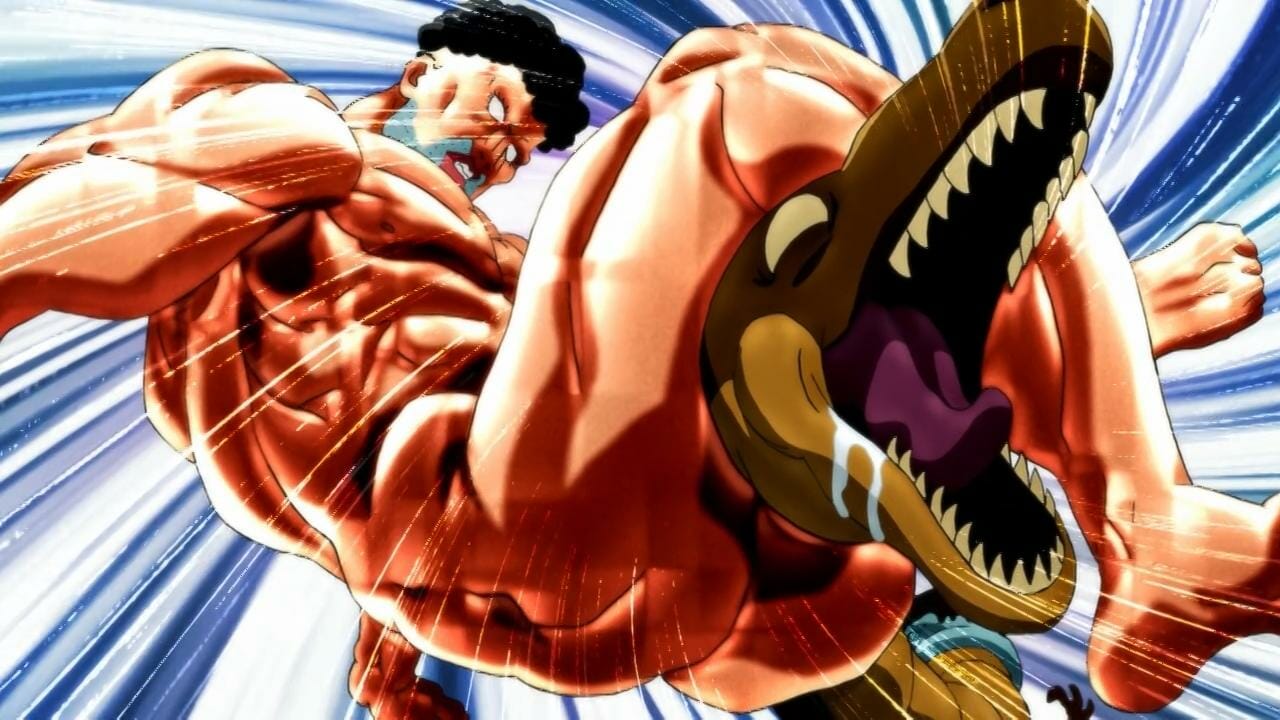 Puri Puri Prisoner from Punch Man is an S-class character. He is a Hero organization member with extraordinary athletic talents and therapeutic components. This implies he may immediately go into attack mode and quickly beat down his rivals.
Any damage sustained throughout his assaults will recover rapidly, enabling him to continue punching his foes.
The Puri Puri inmate is outspoken about his romantic aspirations for other males and publicly mistreats the individuals he finds attractive. This is also why he was imprisoned at Smelly Lid Prison, where he ruled over the other inmates.
3. Mafuyu Sato (Given)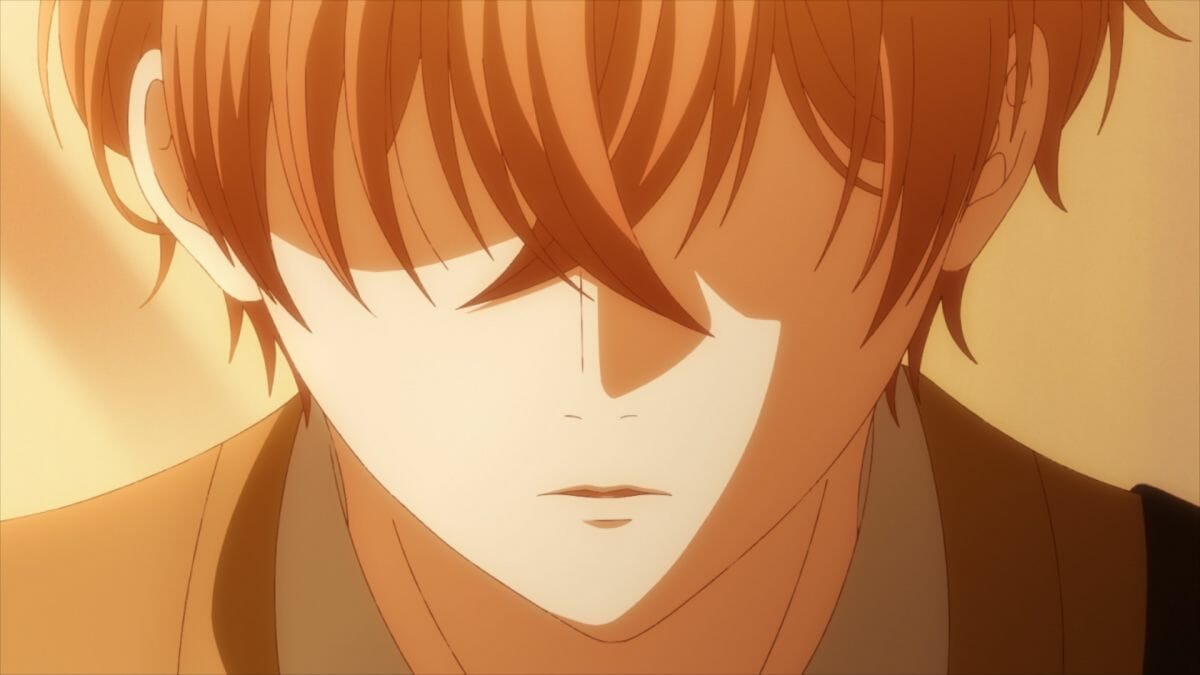 Mafuyu Sato is one of the more well-known LGBT characters in the Given series. He attends school and has a good friendship with Ritsuka Uenoyama. Everyone adores Mafuyu because of his endearing looks and relatability as a character.
In addition to that, he is a great musician who is known to surprise people with his vocals. Because Mafuyu can't express himself verbally freely, he typically does so via music. In the novel, he and Uenoyama have also provided serious relationship ambitions.
2. Bulat (Akame ga Kill)
Bulat is a member of the killer group Night Raid in Akame ga Kill and is recognized as a gay character in the anime. He used to command the Incursion Teigu and was quite skilled at it. He was a strong man who was ideal for dealing with Incursion.
Bulat's life mainly revolved around raw attack and might, which he used to beat down his adversaries.
He had a unique attitude and was frequently seen tormenting the other creatures. It's unfortunate how he died, but his Incursion will still remind him of his courageous efforts on the battleground.
1. Hange Zoë (Attack on Titan)
The genderfluid leader is an absolute master, continually putting themselves at risk in the front trenches of war, testing with gigantic Titans, and guiding green troops into jeopardy. Everybody in the military is terrified of Hanger's ambiguous brilliance.
Read More: The Best LGBTQ-Friendly TV Shows on Netflix