Investigation Discovery has been coming up with new and exciting shows continuously for quite some time; one of the popular shows airing on the TV network is Evil lives here. In this true-crime series, terrifying scenarios play out as individuals share their lives with loved ones who turn become serial killers.
Each hour-long episode immerses viewers in the shoes of a loved one who first sees something is wrong, deciphers the perplexing indications and clues, and then confronts the horrifying truth: the person has a dark side.
Exclusive interviews and eyewitness recollections of pivotal events leading up to the heinous deeds reveal terrible, sometimes unspoken implications for those who have fostered, loved, and reared a killer. Here we are discussing season 2, episode 6 of the show titled "My secret Nightmare," which revolves around the serial killer named Anthony Allen Shore.
The main cast consists of brilliant actors like Ed Bergtold as Anthony Allen Shore, Jessica Cherniak as Young Tiffany Shore, Asen Grigorov plays the role of Detective, Tiffany Hall as Self, Maggie Hollenbeck is playing Tiffany's Aunt. The episode was released on February 19, 2017.
Who Was Anthony Shore?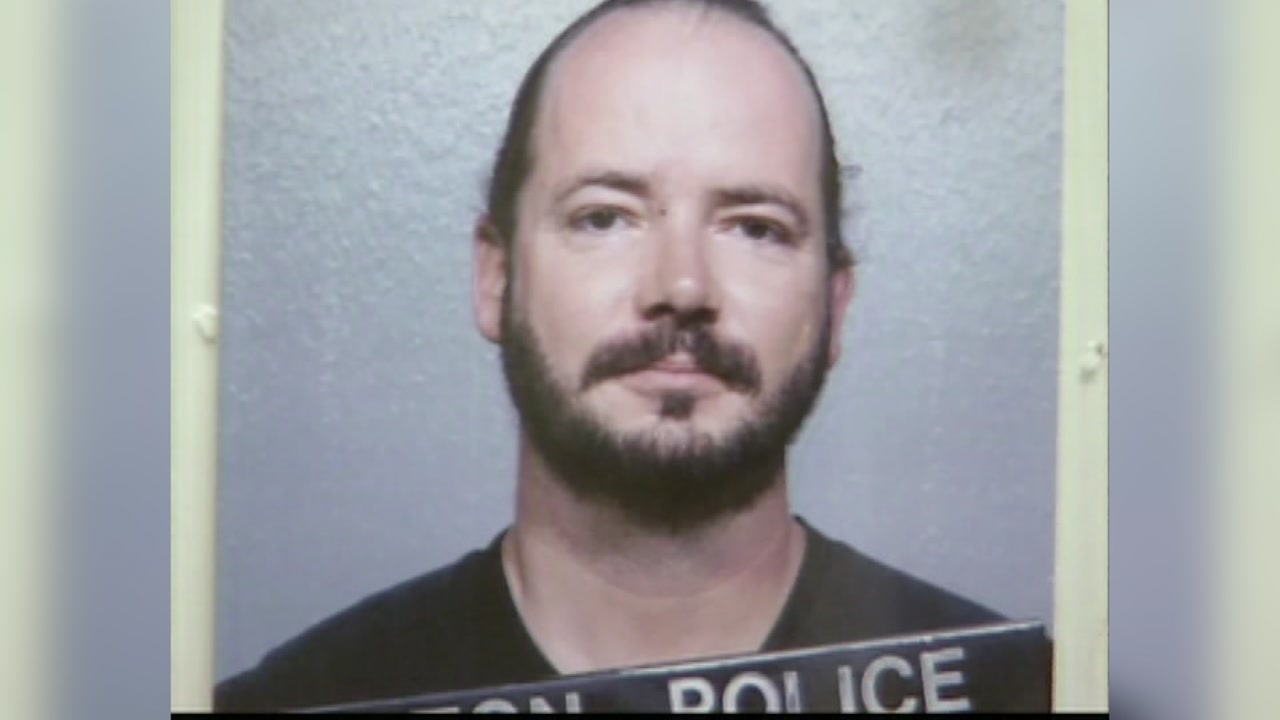 Anthony Allen Shore was a serial murderer and child molester who murdered one lady and three girls in the United States. He was active from 1986 to 2000 and earned the moniker "Tourniquet Killer" for his usage of a ligature tightened or loosening with a toothbrush or bamboo stick.
The equipment resembled a garotte or twitch, a device used by farmers to keep horses under control.  Shore was condemned to death in 2004 and was given the death penalty on January 18, 2018, via lethal injection.
Shore was born to Robert and Deanna Shore in Rapid City, South Dakota. Shores and his two younger siblings, Laurel and Gina, grew up in a military family that traveled about a lot. They finally landed in Houston, Texas. Before ultimately divorcing in 1976, Shores' parents battled often and had adulterous relationships.
He then claimed that his father abused him and that when he was 13, his mother assaulted him. He was antisocial from an early age, murdering a neighbor's cat and harassing and assaulting his female classmates and, on occasion, his sisters' younger friends.
The Depiction in the Show
Tiffany Shore grows up believing her father, Anthony Allen Shore, is wicked because of the physical and mental violence she and her elder sister, Amber, suffer from him. Tiffany maintains domestic violence as a secret for fear of inciting even more violence towards his girls.
By displaying expensive material presents, he convinces society that he is a loving father and a wonderful provider, but the girls lack the fundamental necessities of decent nourishment and loving care behind locked doors. He started drugging the girls at nighttime with mixed hot chocolate and sexually assaulted them in their sleep as she approached adolescence.
Murders Committed
Shores' first known victim was Laurie Tremblay, a 15-year-old girl who he murdered on September 26, 1986. Tremblay was assaulted while walking to school. Shore strangled Tremblay after attempting to sexually abuse her. Her corpse was discovered behind a Houston Mexican restaurant.
On April 16, 1992, Shore sexually attacked and strangled Maria del Carmen Estrada, 21. Estrada worked as a nanny and was a Mexican immigrant. That following day, Estrada's body was discovered in the rear of a Dairy Queen.
Shore broke into the house of 14-year-old Selma Janske on October 19, 1993, bounding and sexually assaulting her; nevertheless, he did not murder her and left the scene on foot. On August 8, 1994, Diana Rebollar, 9, was beaten, sexually raped, and strangled by the shore. She resided in the front of a modest duplex in Houston's Houston Heights neighborhood.
She was last seen visiting a neighborhood grocery shop on the day she died. She was seen leaving the business securely by employees, but she never came home. The next day, she was discovered on a loading bay behind a building. The killer's method of an operation linked her to the Maria del Carmen Estrada case: a rope with a bamboo cane attached was discovered around her neck.
On July 6, 1995, Shore strangled Dana Sanchez, a 16-year-old girl. Shore offered her a ride in his van, but when she refused his sexual advances, he murdered her. Seven days later, authorities were led to her corpse in a Harris County farm by an unidentified person to a local TV station, which was made by Shore.
Investigation
Shore was convicted of abusing his two kids in 1998, and as a result, he was forced to provide police with a DNA sample.  In 2000, police resurrected the case of Maria del Carmen Estrada, analyzed DNA evidence from beneath Estrada's fingernails, and acquired a complete genetic profile.
Due to lab issues, the findings were not immediately matched to Shore. The facility was shuttered in 2002 as a consequence of an audit; nevertheless, certain samples, including those collected from Estrada's nails, were transported to a different lab for retesting. Shore was arrested for Estrada's murder in 2003 when the findings were matched.
Shore admitted to the deaths of Maria del Carmen Estrada, Diana Rebollar, and Dana Sanchez after eleven hours of questioning. He also admitted to the death of Laurie Tremblay, a 14-year-old girl, in 1987 and the rape of a 14-year-old female in 1994.
Tremblay's death was impossible to connect to the other three murders since she was strangled with a ligature. "I wounded my finger during murdering Tremblay," Shore explained when asked why he resorted to a tourniquet.
Trial and Conviction
Despite Shore's confessions to the killings of four young ladies and the rape of another woman, prosecutor Kelly Siegler opted to prosecute him solely with Estrada's murder since it had the greatest forensic evidence. In late October of 2004, his trial began. Shore was found guilty of capital murder by the jury.
Shore's lone surviving victim testified during the sentencing phase. The jury suggested that Shore be executed after less than an hour of discussion, as Shore had requested. On November 15, 2004, he was sentenced to death.
Execution
Shore was the very first person killed in the United States in 2018, being put to death by lethal injection on January 18, 2018, at 6:28 p.m. (CST). He was 55 years old at the time. He admitted before his death that "I made my peace," and his final words were, "Ooh-ee, I can feel that!"