This is a superhero animation TV series that was out on Amazon Prime Video this year. This is a story about the son of the most powerful man on planet earth, known as a superhero, Omni- man. His son, Mark Grayson, turns into a teenage superhero while leading a very everyday life. He was studying in high school, working part-time and life was going normal. But when Mark turns 17, he discovers these superpowers which come to him through his superhero father.
As invincible, Mark is trained under the guidance of his father, and he comes across various other superheroes. Unfortunately, he also discovers that his physics teacher uses the students to turn them into human bombs. On the other hand, Mark's father is abducted by aliens and enters another dimension, but he returns after a few days, only to find out that he felt it to be eight years, but it was only a few days.
Will it be Back for Season 2?
Well, yes, of course! It has already established its fandom by now, and it is also ready to fetch its awards. But it has also been confirmed that not only season 2 but there's season 3 as well. Although the date has not been confirmed, the last announcement was in April regarding season 2. So we hope that by now the production must have begun. With that said and done, we might wait for next year. Because of the excellent content we're looking for, and we need to give ample time for it.
Cast for the New Season
Yet again, the cast in season 1 was so good that we don't mind them walking into season 2. Hence we would have our protagonist, Steven Yuen as Mark Grayson (invincible), J. K Simmons as Nolan Grayson, Sandra Oh would be playing Debbie Grayson, Zazie Beetz to play Amber Bennett, Gillian Jacobs to play Samantha Eve Wilkins. The others might remain the same as well. Being an animation series, we might get to hear new voice actors, though. As seen in season 1, Robot played a prominent role, even in the comics, so we can expect him to be there for season 2 and season 3 as well.
What would the Plot for this Season be?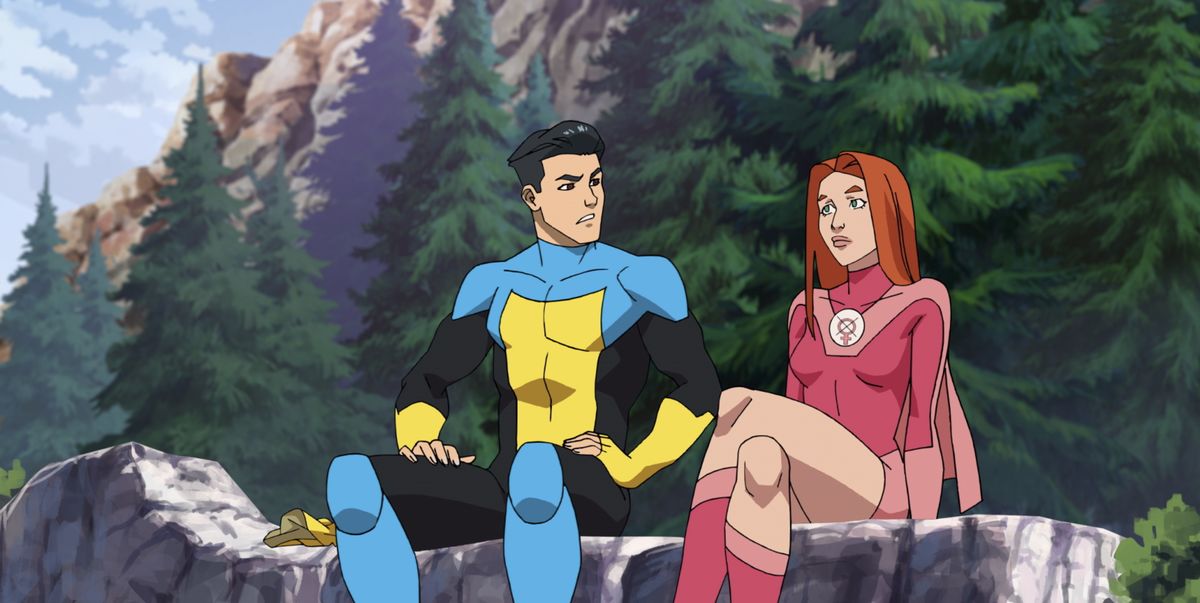 Making a series out of comic books is fun when you know that every time you turn the page, there's a new character, a new drama, a new role and lots of twists. So how about anticipating them in the series? Season 2 might be a completely different turn. In season 1, we saw that Omni – man was on the verge of getting his hands on the Viltrumite empire, but that would require him to remove his son from the way and get humans to be his slaves. Of course, this couldn't happen, and he heads towards an unknown dimension due to sheer anguish.
Season 2 might show us how Mark handles things without his father by his side. And it would talk about the relationship that this father-son duo shares.