Julie and Phantoms, a musical series that premiered its first season with a total number of 9 Episodes and approximately 30min running time for each episode. The audience got to see yet another amazing musical-comedy drama series. This show teamed up excellently, directed by David Hoge and Dan Cross, music composition by David Lawrence. The show initially premiered on September 10, 2020.
In the first season, every episode was released as scheduled. But, soon after the ending of the first season, the viewers already craved to see Season 2, which the latest updates have confirmed is not happening, certainly leaving the fans disappointed. 
Julie and the Phantoms: Plot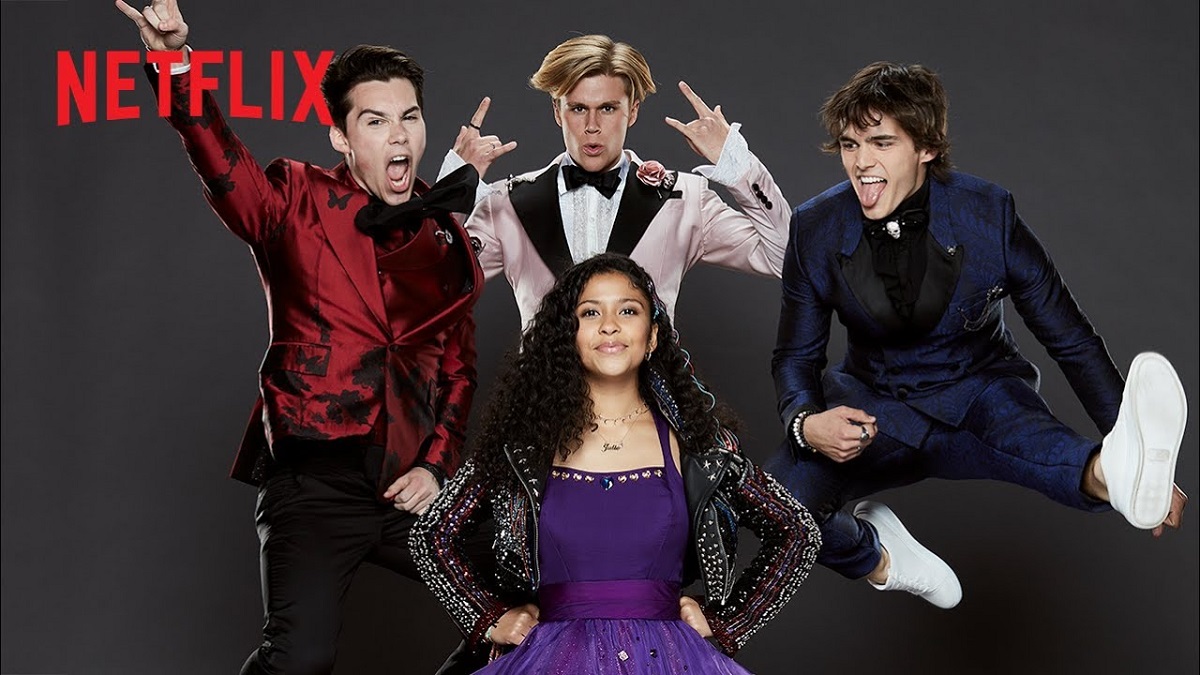 The story follows a simple yet attention-centered plot that takes off with a teen girl who somehow finds her deep hidden passion for music and gets help from a teen boys band titled 'The Phantoms.' But, just to add a twist, these boys are not some ordinary boys, but someone who died 25years ago. Interestingly, this teen girl, in return, helped this trio of boys in achieving their dream.
Julie and Phantom Seasons 1: Reviews and Rating  
Julie and Phantoms have been fortunate enough to receive a shower of acknowledgment from the fans. Viewers binge-watched it without any regrets and believe it is a masterpiece that everyone from any age group can watch.
The show accomplished the biggest achievement of all, which is to bring a smile to every viewer's face who invested their time and energy in watching this series. The plot is set in such a tone and speed that the audience can feel every bit of the show deeply. Various emotions spring out of the story; one can easily sink it in. 
Julie and the Phantoms: Cast
It is strongly believed that a show or a movie is complete only when it signs up with the perfect cast and crew members. Julie and Phantoms have a storyline that certainly requires an excellent team with a perfect cast to portray it. This includes Madison Reyes, Owen Patrick Joyner, Charlie Gillespie, Sacha Carlson, Savannah May, Booboo Stewart, Jeremy Shada, Cheyenne Jackson, etc. 
Julie and the Phantoms: Reason Behind Cancellation of the Show? 
Julie and Phantoms, though undeniably it is believed that the show's plot and picturization have been satisfying. The viewers enjoyed its season 1 but are disheartened totally with the saddening news of how Julie and Phantoms Season 2 is officially announced as canceled by Netflix.
Makers of the series shared this heartbreaking news on an Instagram post, making it official that Netflix will not bring back Julie and Phantoms for season 2. They share their sorrow and how they will miss working as a team to make it to another season. They share love and warmth for every single fan who has invested their time in loving this show Nd who all have been eagerly waiting for its another season.