Here comes the brand new idol K-drama with its amazing storyline. Happiness is a dilemma-suspense-filled web television series that makes us thrilled over watching it. This amazing Korean drama started telecasting after the covid -19 pandemic situation and made us happy. The fans have been waiting for their release. The series made the fans amazed about it.
Already 7 episodes of the series have been aired and made its fans curious about it. Happiness is a fantasy-action thriller Korean drama directed by an amazing director Ahn Gil Ho with its own way without disappointing his fans made everyone happy about it. It's brand new episode is all set to hit the screens.
The Cast of "Happiness"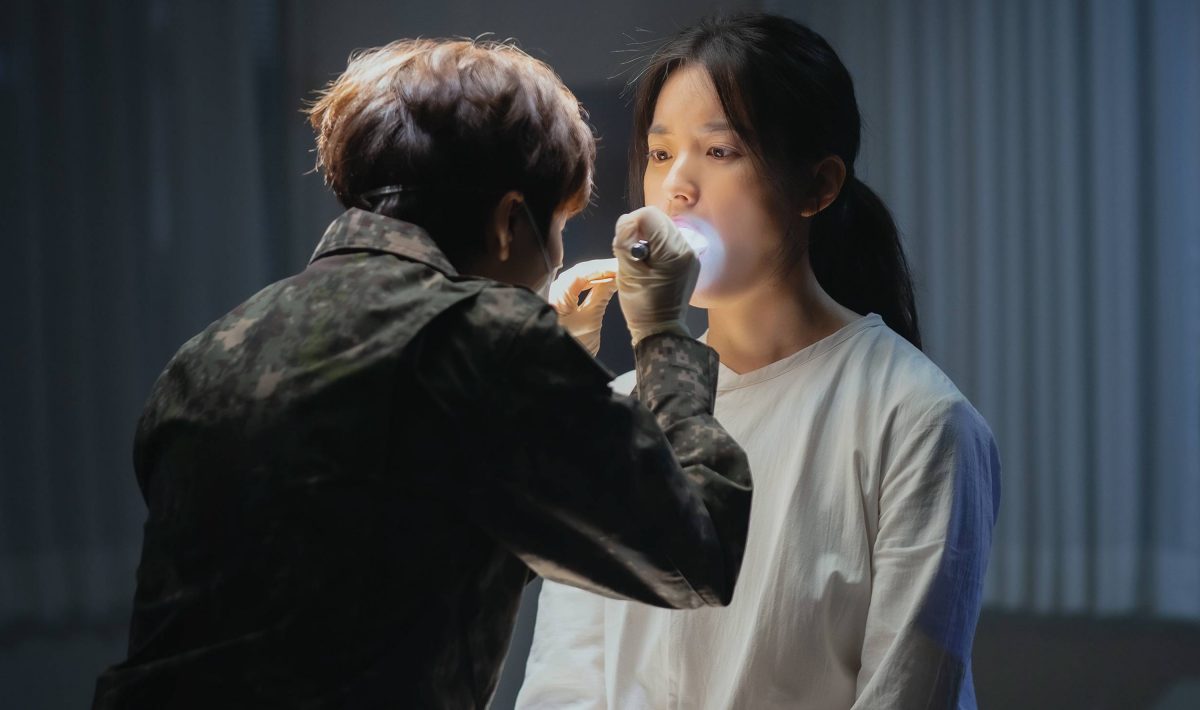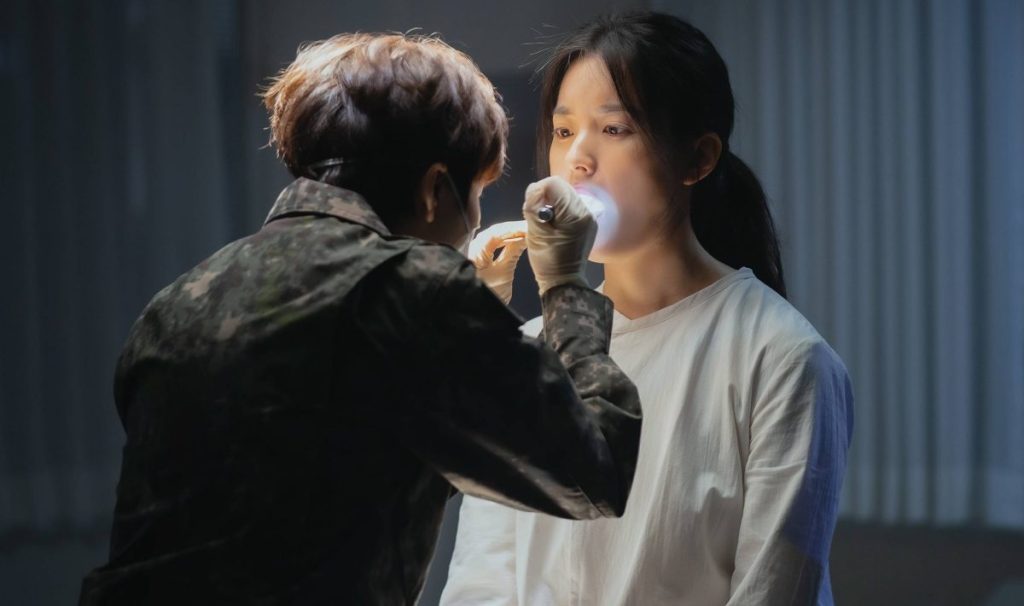 This thriller series has a fabulous cast. The lead actress Han Hyo Joo as Yoon Sae Bom. The handsome Park Hyung Sik as Jung Yi-Hyun is a smart and honest male lead has feelings for Yoon Sae Bom, Jo Woo Jin as Han Tae-Seok is also a lead.
Lee Joon Hyuk, Park Joo Hee, Lee Ji Ha, Park Hee Bon, Moon Ye Won, Kim Young Woong, Cha Soon Bae are their supporting cast. With their realistic acting skill, the cast made the show a massive hit and made the fans wait for what next.
The Plot of the Show
The construction with the city's brand new high-rise apartment building is completed, Yoon Sae Bom (Han Hyo Joo) member of the special police squad, is all set to move to her dream apartment thinking it will bring all the happiness that she desires, with the hope as soon as she moves there.
A breakout of a new type of infection is starting to spread slowly over the apartment. The residents find changes in themselves that make everyone terrific and panic, and the apartment is sealed from the outsiders.
When and Where to Watch?
This amazing action suspense thriller "Happiness" is a Korean drama show that airs on Fridays and Saturdays at late night 10:40 pm (KST) in tvN original for Korean fans, and it also
available on online platforms such as Viki, Viu, IQiyi for overseas with English subtitles for all language viewers. This made the fans happy about it. This Korean show airs on Fridays and Saturdays at late night 10:40 pm (KST) on tvN.
Episodes
This action suspense thriller has a total of 12 episodes, and 7 of them have already been aired online. Now episode 8 is all set to be telecasted on November 27 on Saturday at 1:40pm (GMT) approximately. Everyone has been eagerly waiting for its upcoming episodes. The first 7 episodes made the fans curious about the series and made the fans mad about it.
Happiness is a series of exciting and thrilling factors to watch with its amazing story and our favorite cast. It has 4 more episodes to watch. Everyone has been excited about it. The series always keeps its fans in curiosity.