Inspired from the manga penned by Hinekure Wataru and sketched by Aruko of the name Vanishing My First Love, Kieta Hatsukoi is the latest ongoing Japanese series that has managed to attract an audience considerably. The show premiered on October 9 this year and will comprise a total of ten episodes before finally wrapping up its current season.
The duo Horai Tadaaki and Kusano Shogo have come together for the direction of the show while writing has been credited to Kuroiwa Tsutomu (Grand Miasan Tokyo, Kingdom), who has done exceptional work to rightly portray the essence of the manga on screen. Names like Riko Fukumoto, Jin Suzuki, Shunsuke Michieda and Ren Meguro etc comprise the cast.
Plot Speculations for Episode 4 of Kieta Hatsukoi
In the upcoming episode fans expect that misunderstandings prevailing between Aoki and Ida must be resolved. By having it discussed, they presumed it to finally be clear, but instead, the situation deteriorated further.
They own their set of perceptions about each other, which is actually not true. Ida believes that Aoki never had a liking for the former when Aoki told him about the starting, whereas Aoki presumes that Ida left because he wasn't really into him. Thus, fans want that they do make-up in the latest episode.
The previous episode also revealed Hashimoto's feelings for Akkun instead of Ida. This has excited the viewers for the upcoming episode where Akkun confesses his love for Hashimoto. Fans have also been drooling over the beautiful friendship of Hashimoto and Aoki as they both help each others in times of need.
What Happened Previously In Episode 3 Of Kieta Hatsukoi?
The earlier episode showed some captivating instances between Aoki and Ida. It was seen that at Ida's place, Aoki, Hashimoto and Akkun had come for group study. They all seemed to have a good time together until Hashimoto and Akkun left. This made Aoki uneasy in Ida's company, and he finally questioned later how he didn't feel the same. To this, Ida replied that he thinks about it often.
As Aoki was seen leaving, he happened to meet Ida's mother and discovered that her wallpaper was his and Ida's photo of Cinderella and Prince Charming. The scene really touched the viewers. Towards the end of the episode, Aoki tries to clear the chaos between him and Ida with the help of Akkun. Nothing fruitful turned out and viewers felt dejected on watching the duo getting upset on their thought that either of them doesn't like each other.
When Will Episode 4 Of Kieta Hatsukoi Be Aired?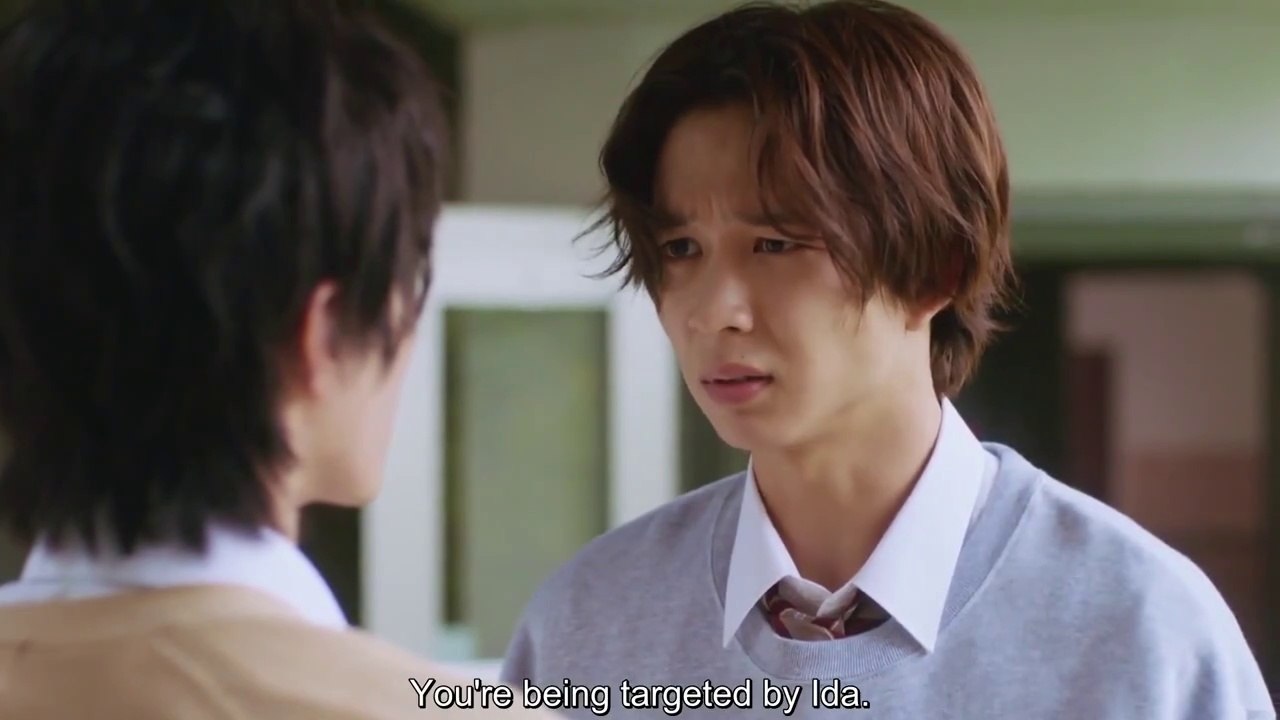 The upcoming Episode 4 of Kieta Hatsukoi is scheduled to air by Saturday, October 30, 2021. The time slot in which it telecasts is 11.30 pm JST on TV Asahi. The High School Heroes had earlier occupied the slot.
Where To Watch Episode 4 Of Kieta Hatsukoi?
The domestic viewers can enjoy the fourth episode of Kieta Htasukoi on the television network TV Asahi on the above-mentioned date and time. Despite the show's increasing popularity, unfortunately, the show remains unavailable to stream on any online platform as of now.