Killing Eve Season 4 Episode 1 debuted on February 27 and shocked the fans with a newly developed identity of Villanelle. Season 4 had a lot of expectations from the fan after the ending episode of season 3, where both the protagonists walked away from each other with an expression of regret and longing.
The series has won many awards for its black comedy thriller storyline and the performance of the cast in the show. If you missed out on the first episode of season 4, then we have you covered in the article. Follow the article to have a brief recap on what happened in February 27 episode and everything we have known so far.
Killing Eve Season 4 Episode 1: Recap
The entire show, along with all its seasons, depicted a long chase around Europe. Finally, the third season marked a peaceful ending as Eve and Villanelle walked away from each with an expression of regret and longing.
The final season starts with shocking transformations of many characters including our killer duo. Eve is now living her life in the free spirit as she is seen entering the scene with a badass motorcycle in Russia. She storms into Konstantin's office after beating up the bodyguards and points the gun at Konstantin, who is working as some official.
Eve shoots at Konstantin's hand as an act of revenge for Kenny and asks for Helene's whereabouts. Konstantin doesn't know a thing about Helene, so rather, he gives Eve the contact of the person who might know. But, that person is dead.
Villanelle is singing in a Church and doing other services. A new character May Marvels praises Villanelle for her singing. Meanwhile, Eve is seen brewing a conspiracy. She is also having sex with her surveillance partner, Yusuf. Eve gets an invite for Villanelle's baptism but she tears it up.
Villanelle has a new life now, and she also has adopted a new name for herself, Nelle. She is seen living with a minister and her daughter. Villanelle expresses her gratitude to be part of a family, but her killer instincts have not left her. She kills the family cat and buries it. The next day is Villanelle's baptism day and she has saved a seat for her guest (is it for eve?). The minister suspects Villanelle's faith when he found out about her burying the cat.
Meanwhile, Carolyn meets up with Eve to inform her about the Twelve being targeted and murdered. Carolyn wants Eve to investigate the incident, but Eve doesn't want to be a part of any of these. Nevertheless, she took the file and went to check up on the dead guy, who might be related to Helene.
Villanelle is heartbroken after learning that Eve didn't come to her baptism and fiercely asks the minister to dunk her. She confronts Eve in the hotel lobby while still wearing her baptism gown. She then desperately tries to prove her changed self to Eve, but Eve walks away from her. Finally, Villanelle bends down on her knees, but Eve asks her "If you really changed, you wouldn't have come here." The scene ends with Eve slapping Villanelle and walking away.
Where to Watch?
You can catch the show on BBC America. The first episode aired on 27 February, Sunday at 8 p.m ET. You can also watch it online on Philo, Sling, and FuboTV.
Cast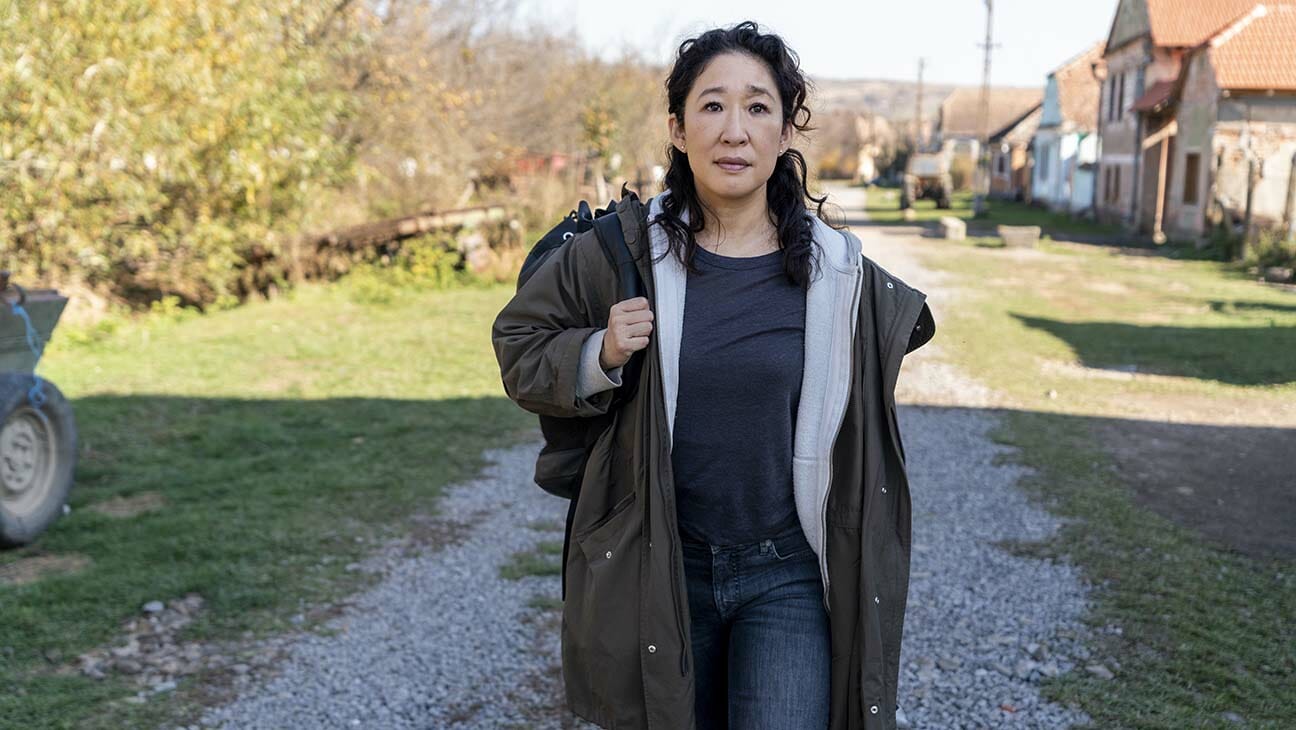 The cast of the new season includes Jodie Comer (Villanelle), Sandra Oh (Eve), Fiona Shaw (Carolyn), Kim Bodnia (Konstantin), Edward Blumel (Hugo), Anjana Vasan (Pam), Robert Gilbert (Yusuf), Adeel Akhtar (Martin), Gemma Whelan (Geraldine), Steve Oram (Phil), and Zindzi Hudson (May).
Episode 2: When to Expect?
Episode 2 of Killing Eve Season 4 is all set to release on March 6, Sunday at 8 p.m ET on BBC America.