No fame can carry on the game; to win the title, use your voice, wear a mask as there's no choice.
From reading above, you could've figured out that at which Korean television series the fingers have been pointing out. If not, then don't worry; we got your back. We've been talking about the popular and interesting South Korean series King Of Mask Singers.
Here, each and every contestant is ordered not to reveal his identity till the end and has to compete solely on the basis of his/her singing abilities. So, apparently, no fame can carry on the game! The 333rd episode of the show is yet to come, which will be aired on MBC Channel at 6:05 PM  KST.
What All To Know Before Watching It?
The show has been going on pretty well as usual. The competition is just getting tighter with every next week. In the last released episode of the Mask Singer, eight contestants were selected. Each one of them possessed different abilities to charm the audience and the jury with their singing but, only four of them could go into the second round.
Second Round
The second round represents their talent on a whole different level. Every contestant gave their best. However, we bid farewell to two more contestants again named 'Camellia Flower' and 'Man who makes good kimchi fried rice, and we were left with 'Lump sum payment' and 'Nice Shot Sir.' Who went Into the third round.
Third Round
In the third round, Lump sum payment sings 'One Woman' and nice shot sir sings 'Knees.' Both the competitors gave each other a stringing competition. Lump-sum payment used her charm of soft melody, and on the other hand, nice shot sir used her sorrowful expressions going with the song to win everyone's heart.
Near To The Finale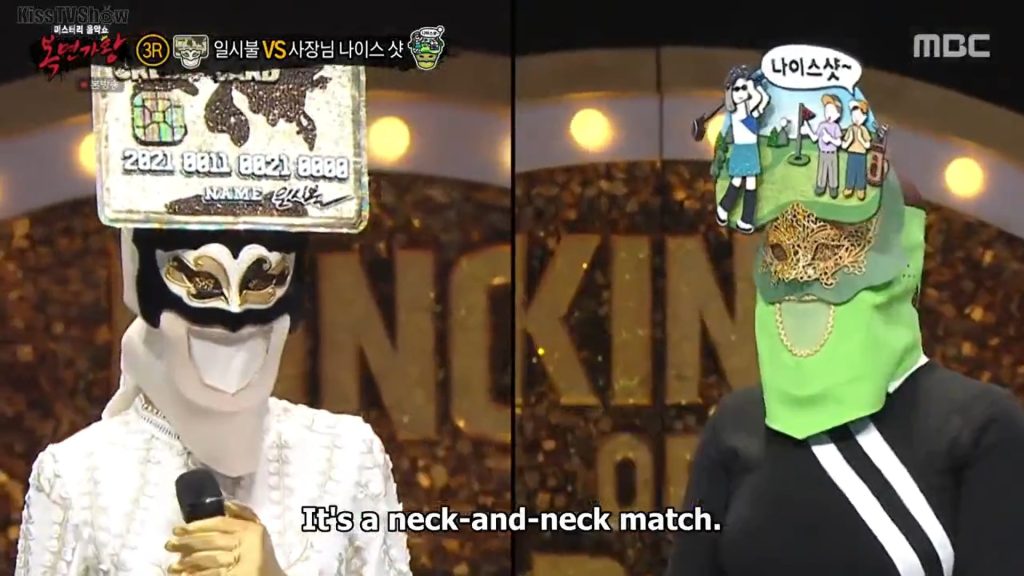 After voting, Lump sum payment wins the match by getting the majority of votes on her side. Then finally, the round comes where 'Bear paw's turn to sing comes. Like every time, she again portrayed her top-notch ability to sing and knocked down the judges with feathers.
Winner
By securing a majority of votes in her favor, Bear paw becomes the queen of the 165th generation. And at the end, the identity of lump sum payment is revealed as Fiestars' Lizny!
333rd Episode
The 333rd episode of the show is going to be tighter than ever! The contestants are going to give a tough competition to each other. Even the judges are baffled regarding their judgment, as they will choose The Best among the best. One of them will be going to compete against the queen of singing 'Beer Paw.'
Judges think that they have found the opponent of Beer paw this time. The rest could come only be known after witnessing the show by yourself. One thing is for sure; the worthy one will get the title.