'Komi Can't Communicate,' this show has got a very different name, isn't it? Like its name it, this show is also very amazing. It is a Japanese show. Just like another anime, the story of this anime is also taken from a manga comic series. But this is a little different from all other shows.
It comes under the romantic and comedy genre. Fans from all over the world became crazy after watching this anime. Very good ratings by big rating industries have been given to this anime. A company like IMDB has given this series a 9.0 rating which is fantabulous. This series is accessible to all Netflix subscribers for free.
Release: When Did This Series Hit The Floors?
After a lot of speculations that the series would release in the early half of 2021, the production house confirmed that they all are nothing but a just hoax. They said that the first episode of this series would release on October 7, 2021. This announcement by the production house made anime fans all over the world go crazy. The series is currently available for the subscribers of Netflix for free. You can also catch all the action there.
Cast: Who All Have Taken Part In This Series?
This series has got a good number of actors. They all are doing the voice-over part. Let us start with the lead actors first. Aoi Koga is playing the role of KomiShouko. She is the main character of this whole show. The whole story revolves around her only. Gakuto Kajiwara is one of the best dubbing actors currently. He is playing the character of Tadano Hitohito.
Rie Murakawa is playing the character of Osana Najimi. Rina Hidaka would be seen as Yamai Ren. Noriko Hidaka is also a wonderful actor; she is playing the role of Narrator. You would be able to see many quality actors further while watching the show.
Plot: What Is The Storyline Of This Manga Series?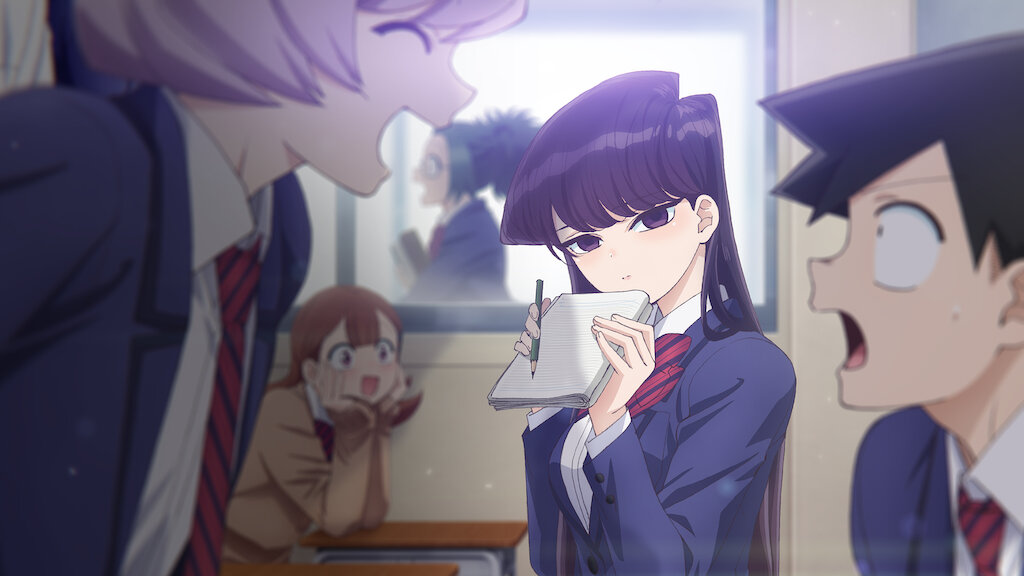 The story of this anime seems quite funny. Its title justifies the whole story. There was a girl named Komi who was very shy in nature and was not able to talk with anybody. But with god's grace, a guy was ready to help her out. He had some lover-like feelings for her, and she liked her a lot.
He tries his level best to make her familiar with everybody. He made her talk publicly, which helped her a lot to get open. Would he be able to impress her? Would that girl accept his proposal?
What Are Fans Talking About After Watching Komi Can't Communicate?
This series has got immense appreciation all over the world. IMD ratings, i.e., 9 out of 10 ratings, are proof of it. The fans are talking about how good this series has been. Many fans were able to relate to the story of this anime. People who are shy also dream of getting some companion like that boy to talk frankly—just Anime things.