NBC has big things planned for their fall lineup. One of the most anticipated being a new sci-fi drama series titled La Brea. The name is taken from a prominent Hollywood tourist destination called the La Brea Tar Pits, safeguarded since the Ice Age era. Identical to the 1990s tv series Land Of The Lost, this new show propels its characters in a sinkhole and explores how they react in such a bizarre situation.
Furthermore, La Brea will have the all- heavy budget, talented cast, impressive special effects, and an amusing premise. NBC will spend around $71 million in Victoria, Australia, where the series is shot, which will make it the most expensive production filmed in Victoria since 2009.
Official Release Date
For those who are highly anticipating La Brea, worry not! The show is ready to premiere in just a few weeks for its fall line up which begins on 20 September. With 10 episodes for the first season, it will premiere on 28 September 2021 at 9 pm ET. Keep your Tuesdays open! Another exciting tidbit is that the pilot will be directed by Diary Of A Wimpy Kid's Thor Freudenthal.
The show will be released between the 21st season of the Voice and the 4th season of New Amsterdam. La Brea will replace the hit show "This is Us" for the 9 pm time slot. The day after it airs on NBC TV, audiences can stream it anytime on Peacock.
Expected Cast and Characters
La Brea will have an expansive and skillful cast to act into riveting roles. One of the protagonists includes Natalie Zea as Claire Harris, the mother who falls into the sinkhole with her son. Eoin Macken will play her husband Gavin Harris, who hasn't sunk and is on the ground in LA with their daughter. Zyra Gorecki and Jack Martin will play Izzy and Josh Harris, respectively, who get separated from each other and the rest of the family. Josh ends up with their mother in the sinkhole while Izzy is with their father in normal LA.
Lily Santiago steps into the role of Veronica St. Clair, she lives a tough life and protects her younger sister. John Seda will star as Dr. Sam Velez, the father of a teenage girl who "carries himself like the general of an Army." Moreover, Nicholas Gonzalez will play Gavin's best friend and intelligent pilot, Levi Brooks.
Finally, Rohan Mirchandaney, as Scott, will act as a tour guide at the La Brea Tar Pits Museum who does his best to keep the people stuck in the sinkhole calm. Other side characters include Chloe De Los Santos as Veronica's younger sister Lilly and Ione Skye as Jessica Harris, Gavin's older sister, and lawyer.
Expected Storyline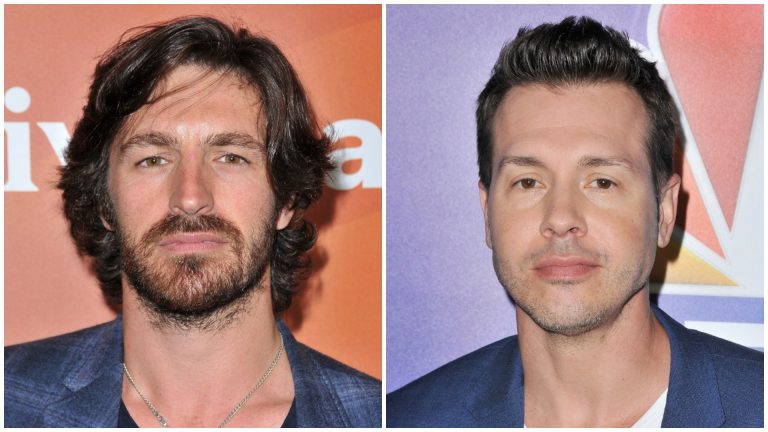 Creator and writer David Applebaum has set a very exciting and layered plot for La Brea. The series, described as an epic adventure,' revolves around a family who gets painfully separated as a gigantic sinkhole mysteriously opens in Los Angeles. All the people that fall into the sinkhole get transported to an ancient world where they need to struggle for survival.
Those in the real world are horrified at this development and try to figure out what happened to their loved ones. When the mother, Claire, and Josh's son get detached from the rest of their family, they have to find answers, along with the rest of the group that fell with them, as to where they are and how they can go back up. At the same time, the people on land, including the father Gavin and daughter Izzy try to find a way to get their separated family back.
What dangerous situations does the world within the sinkhole have planned for our group of survivors? We don't know yet, but since it is described as primeval, we will assumably see ancient flora and fauna, perhaps from the Ice Age.
Has a Trailed Dropped?
A long, full-length trailer hasn't been announced, but we can check out the official teaser trailer that gives us a glimpse of what the series will explore without revealing any large aspects.