The sports drama series, Long Slow Exhale is the creation of Pam Veasey. Direction has been credited to Anton Cropper while Pam Veasey, Bruna Papandrea, Casey Haver, and John Dove have been the executive producers of it.
The basketball drama series wrapped up airing all its episodes in April this year and since then has been receiving good feedback for its storyline and cast. But if you are someone who has not watched the series as of now and is confused as to whether to give it a try or not, we are here with what our critics have to say about the show to let your decision be a bit easier.
What Our Critic Has To Say After Completing Season 1 Of Long Slow Exhale?
The premise of the sports drama series focuses on the female head coach of the women's college basketball team J.C. Abernathy getting tangled in a controversial scandal involving sexual harassment that threatens to ruin everything she has worked hard for years. We see our protagonist making some really hard decisions when pressurised by the University officials that eventually have an impact on her personal life as well.
The series gained positive feedback from both the audience as well as the critics. The portrayal of J.C. Abernathy by Rosey Rollins has been praised for delivering a strong message. The series is not of a kind you watch and get away with. It questions you time and again whether the situation will ever stop or not. Throughout the show, the audience is left questioning who they should call a hero or a villain.
The show is so full of unexpected twists that makes it interesting till the very end. More than a sports drama, it can also be seen as a murder mystery with equally thrilling moments.
Should You Stream Or Skip Long Slow Exhale?
This 12-episode-long series is a big recommendation from our end. You should stream this sports series at least once as it's intriguing, full of suspense, and unexpected twists. You will be glued to the screen till the end. So do catch it!
Where To Watch Long Slow Exhale?
Season 1 of Long Slow Exhale can be enjoyed on Spectrum on Demand. The platform can be purchased in bundle packages as well as singly also. The application for the same is available to run on many different operating systems, making it easier to access.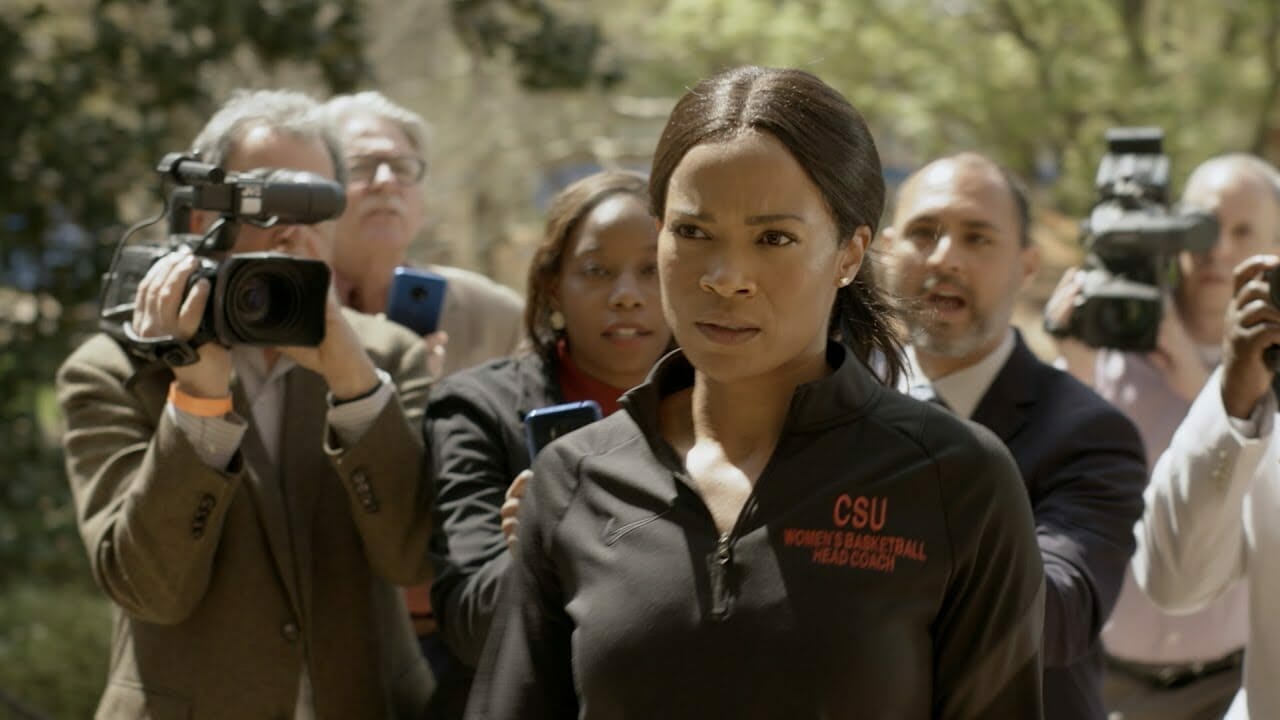 Is There A Season 2 For Long Slow Exhale?
The show ended with J.C. finally nearing solving the mystery of sexual accusations against Eddie but problems creep in when she along with her husband Garrett comes under the radar for killing Hillman. With this potential source material, the creators can come up with a new season of Long Slow Exhale.
However, no official announcement has been made in this regard till now and we will have to wait for the time a new season for Long Slow Exhale gets greenlit. Till then season 1 is all that we have to enjoy!