Love is Blind: Japan episodes 6-9 will release on February 15, 2022. The romance reality TV show centers on the concept of dating. It is a spin-off to the Love is Blind series, which follows a unique and exciting format. In Love is Blind: Japan, the marriage-minded singles meet and quickly progress their relationship to the step of marriage, although they haven't met previously.
30 men and women join the show and get ready to find their soulmates. Thus, the show's concept deviates from the traditional format of dating. Love is Blind started its premiere on February 8, 2022. As the show will the next four episodes simultaneously, here are a few things to know. 
When will the Next Four Episodes of Love is Blind: Japan be Released?
Love is Blind: Japan is scheduled to release episodes 6, 7, 8, and 9 this February 15, 2022. The series dropped its first four episodes on February 8. So, this season of Love is Blind: Japan will have eleven episodes altogether. And the show will complete its premiere by February 22, 2022. Across these episodes, the contestants will get to know more about each other, and they contemplate the idea of marriage.
Where can You Watch Love is Blind: Japan?
Netflix premieres the episodes of Love is Blind: Japan to viewers worldwide. The upcoming episodes will release on Netflix on the date above at 3 am ET. Netflix has exclusive rights to distribute the episodes. Thus, you cannot access them from any other platform.
You need to subscribe to this streaming giant to catch up with the episodes. There are various subscription options available, and based on your preferences, you may choose the one that suits you. 
What Happens in Episode 5?
Eight couples have got engaged across the first five episodes of this romance drama reality show. In episode 5, "Just the two of us," these engaged couples had the pass to enjoy their romantic getaway. It was the first time they received an exclusive chance to know their partners better outside of the "pods."
However, as they get to know each other better, it will reveal if they are compatible. Lifestyle and cultural differences may pose as barriers in the relationship. Priya and Mizuki realize how different their lives are. Wataru and Midori had formed an instant and deep connection, and Midori reveals that he is not the typical kind of person she would have dated normally.
The other couples engaged in the show include Kaoru and Misaki, Minami and Mori, Motomi and Ryotaro, Nana and Yudai, Nanako and Odacchi, and Shuntaro and Ayano. 
What will Happen in the Upcoming Episode?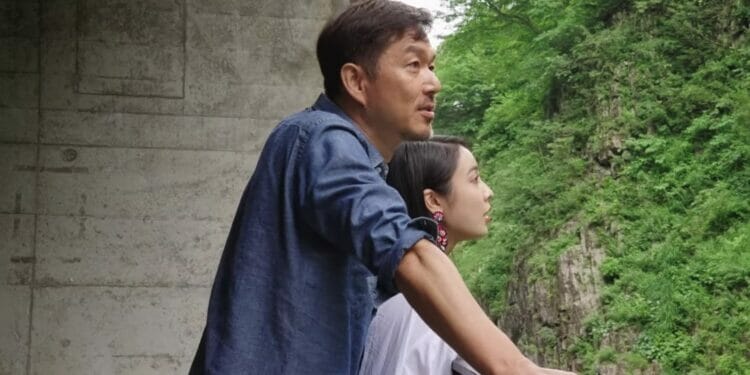 Episode 6 of the reality show is titled 'Endings and Beginnings.' The title for the next episode reveals that tension is brewing between a few couples, and they face some trouble as their relationship progresses. It is just in the initial stage, but as they get to know each other better, certain elements may come up that may strengthen or pose problems in their relationships. Ultimately, it is yet to be seen which of the couple will tie the knot.