One of the popular shows of Netflix, Love Is Blind, is making a return, but this time on the other side of the ocean in Japan. It is the island's turn to be bitten by the lovebug as many single men and women come searching for love in an unorthodox environment and set up. The format of the show is the same as those of the previous series. Love Is Blind: Japan will see several single people who come forward to find love as a part of a social experiment.
All the participants will get their individual pods or rooms where they will be living alone all by themselves. The only means of communicating with their partners will be through technology alone. It is only at the end of the show that they will come face to face with each other and decide whether they want to take it further or is the end of it.
What is the Show About?
The upcoming edition of the show follows a format similar to the previous one. It is a speed dating reality show consisting of 30 single but ready to mingle people. The date for a while using technology as their only means of communicating with their partners. They can be seen talking for long hours from their individual pods but not for once are they allowed to see each other until one of them makes a proposal.
Once the other person says yes, and the couple decides to get married, the potential bride and groom are taken on a romantic trip. The couple also meets each other parents before taking a final call on this communion.
Should You Stream It Or Skip It?
What is amazing about Love Is Blind is it is deeply fascinating. No matter how exhausted you are, you'd enjoy watching it. It's a good filler for when you're eating in and have nowhere else to go. There are plenty of dating shows, most of which focuses on the general attraction of people based on their looks.
But the concept of having two people living right across a wall from each other but they're unable to see each other, and the only way to make a decision is entirely based on the conversation you're having makes the show a lot less shallow.
All the show's format to put focus initially on the conversations in the pod but basing majority of the show on only those couples who want to explore a future together acts as a good clutter cleaner focusing only on the plausible communions. The relationships, too, seem genuine but will stand the test of time, that only the future can tell.
What we can tell you is that you should totally STREAM IT. The show has an interesting concept, and the fact that the contestants tok are so open about it makes it even more worthwhile.
How Many Episodes?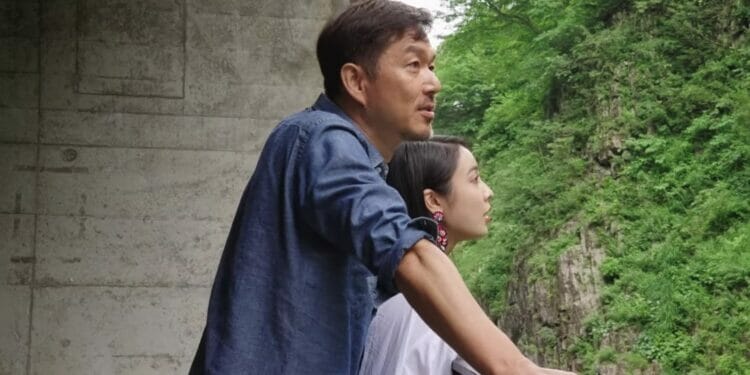 The show has been divided into three parts with a total of 11 episodes. Episodes 1 to 5 will premiere globally from February 8, 6 to 9 will be available from February 15, and the last two episodes will be available from February 22. The show is unscripted and a lot less shallow, with looks being the last parameter to judge.
Cast
The show will be hosted by Takashi Fujii and Yuka Itaya. The show only stars those people as contestants who are comfortable with a commitment of this sort. The makers of the show also choose participants spanning over particular cities, so the couples don't just end up in a long-distance relationship after the show.
Takashi was born and brought up in Osaka. He is a professional actor, singer, and comedian; he belongs to a Japanese entertainment agency called Yoshimoto Kyogo.
Fuji is well known for his work in pieces like Lost In Translation Babel. Je also played host in "Mattew's Big Hit TV," playing the character Mattew Minami. He also traveled to the US ans China to showcase his prowess as a stand-up comic and a musician.