What's coming in season three of love victor, when's the release date, what will be the further story of the two love birds in the story. Let's explore what will happen in the next season of this rom-com drama series- Love Victor.
What's Cooking for Season 3?
In the last two seasons audience got to know about Victor, who studies at Creekwood High School as a new student. The first season was all about the strange journey of Victor dealing with the new school, new friends, his domestic issues, and his sexuality. The audience saw the stressful life Victor dealing with the life changes.
And talking about the second season, Victor feels a relationship between him and Benji and deals with society's acceptance of this different type of sexual attraction. In addition, fans saw the decision of Victor about his family issues. Also, in the last season, Benji ends his relationship with Victor, which brought a twist is the storyline. The last two seasons were all about what a homosexual person goes through when feeling their emotions, family issues and dealing with society.
Now, what's cooking for season 3? The audience will get to know about whom will Victor choose. However, fans saw a kiss between Victor and Rahim, so Rahim and Victor could give it a direction. So the main plot and curiosity of fans for season 3 is that, Who does Victor choose? Also, Love Victor fans will come to know who was behind the door, for whom will Victor build up his feelings, will Victor talk to Benji about giving it a fresh start or will end it up with him? So many questions are there, and many more exciting kinds of stuff are expected to come in the form of a brand new season three.
Any Cast Information?
Michael Cimino as Victor, Ana Ortiz as Isabel, George Sear as Benji, Anthony Keyvan as Rahim, Mateo Fernandez, Rachel Hilson, Bebe Wood, Anthony Turpel, Mason Gooding, all will continue to entertain us as expected. There is no confirmation from the makers about the change in cast and new entries. But as the story revolves around Victor and his family and friends, the star cast of the first two seasons can be the same in season 3.
So, the audience is already excited to see their favorite characters having fun on the screen once again. 
Trailer Release Date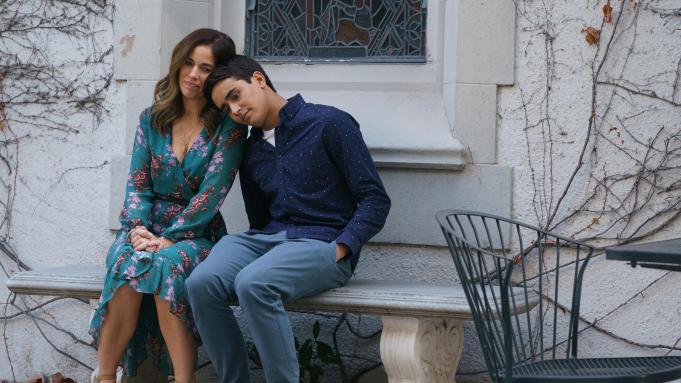 There is no confirmation of the trailer yet, but there are hints of season 3 to come soon, and the confirmation is expected to be announced by September 2021. Through social media accounts of the star, the cast gives glimpses of season 3 to happen soon. Everyone are just hinting at the audience, including Hulu, about the upcoming season.
Both the seasons of Love Victor were released during Pride Month, i.e., mid of June, so maybe fans can wait for June 2022 for season 3 as the series is all about explaining the life of LGBTQ and a high school student Victor Salazer.