The eighth episode of Magnum PI's current season will be released on December 3, 2021. The American crime-action drama released its opening episode of season 4 on October 1, 2021. It is a remake of the famous 1980s series, taking up the iconic character of Thomas Magnum.
The upcoming episode will be directed by Lisa Robinson, featuring a screenplay by David Slack. The current season was ordered back in April 2021. Because of its action-packed, intense premise, Magnum P.I. has a wide viewership internationally. Episode 8 will air shortly, and these are some important details you must know.
When Will Episode 8 of Magnum PI Season 4 Release?
The eighth episode of Magnum P.I. season 4 will be released on Friday, December 3, 2021. It is the 64th episode across the four seasons. The upcoming episode is titled "A Fire in the Ashes." Offering a modern take on the iconic character, the upcoming episode will be a rollercoaster ride for the viewers.
Rick will probe further to identify who has caused the death of Robbie. Magnum will try to find about Juliet's presence at the morgue. The next episode will be released after a hiatus that lasted three weeks long.
Where Can You Watch Episode 8?
The episodes of Magnum PI drop on the original network, CBS. You can head to the channel at 9 pm ET to catch it upon its release. New episodes after the hiatus will be dropping on Fridays weekly again. If you are a cord-cutter and do not have access to the cable network, you can look for online streaming options. You will be able to watch it on Amazon Prime Video and YouTube TV. It will also be available for streaming on Paramount+.
What Will Happen In Episode 8?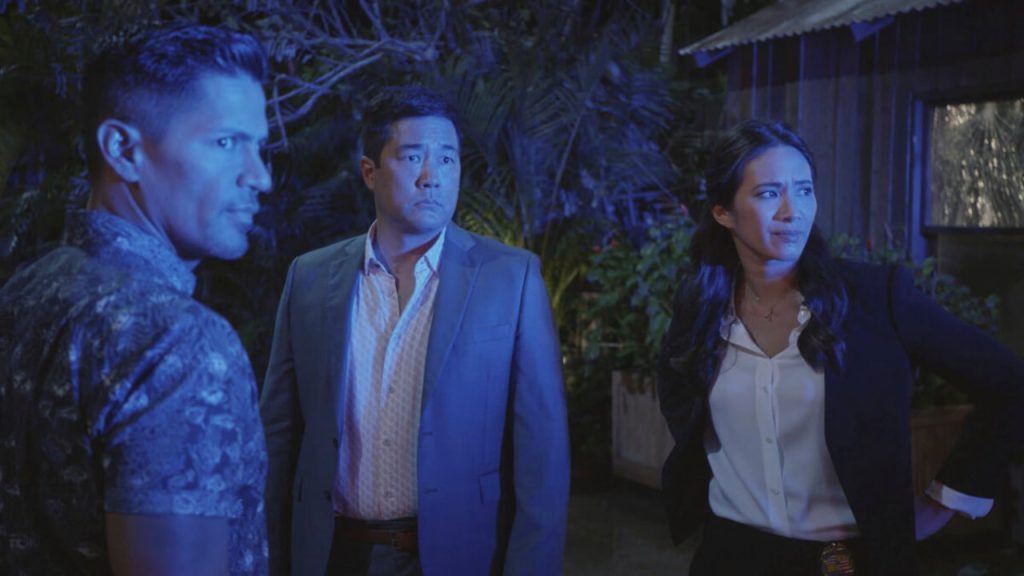 In the upcoming episode, Magnum will begin to follow Higgins for discovering out what she has been hiding from him all along. Higgins will be infiltrating a group, which threatens to bring down MI-6. After the explosion kills someone close to Rick, he is clearly struggling. Thomas Magnum's role will be carried by Jay Hernández.
Juliet Higgins by Perdita Weeks, Kumu by Amy Hill, Katsumotu by Tim Kang. TC is played by Stephen Hill, and Rick's role is picked by Zachary Knighton.
What Happens In Episode 7?
In the seventh episode of Magnum PI, released on November 19, 2021, Higgins and Magnum are hired by a woman to help her in finding out how her father ends up losing his savings of a lifetime. The last episode features an intriguing storyline, in which Kumu has decided to go undercover within a retirement community. The classic series' reboot is proving to be a hit among the audience.
Rick is also approached by Sloane with an offer. Rick is very much concerned about his family and friends, but this offers to require him to backstab them. Sloane needs his help to bring down Robbie.
However, towards the ending of the previous episode, we see that Robbie and Sloane run away from the Albanians trying to murder them. Rick gives Robbie a passport to help him escape the country. But a car bomb kills Robbie, with which the episode ends.
You can watch episode 8 of Magnum PI season 4 on CBS on December 3, 2021.