We all know that how much of a fashionista the Duchess of Sussex is! She does not believe in loud dresses but ensures that her clothing makes a strong statement and leaves a visual imprint in the eyes of the onlookers. This Saturday was no different for Meghan Markle. She has been seen wearing powerful tees promoting feminism to cryptic jewelry, but this time it was different. This time she chose to pay tribute to Princess Diana.
Spotlight on the Duchess, Please!
Markle, the mother of two, stepped out in the Big Apple with a sleek black coat and a plaid scarf to assist it. All eyes were keenly looking for hidden clues on her wardrobe. It was confirmed that the Duchess paid tribute to the late Princess Diana by wearing a bag that was named after her. Markle was seen wearing Christian Dior's Lady D-Lite Bag, which is named after the Princess of Wales. Meghan recently gave birth to her daughter, Lilith Diana, and the bag was a befitting tribute to the late princess as well.
Why is the Bag so Special?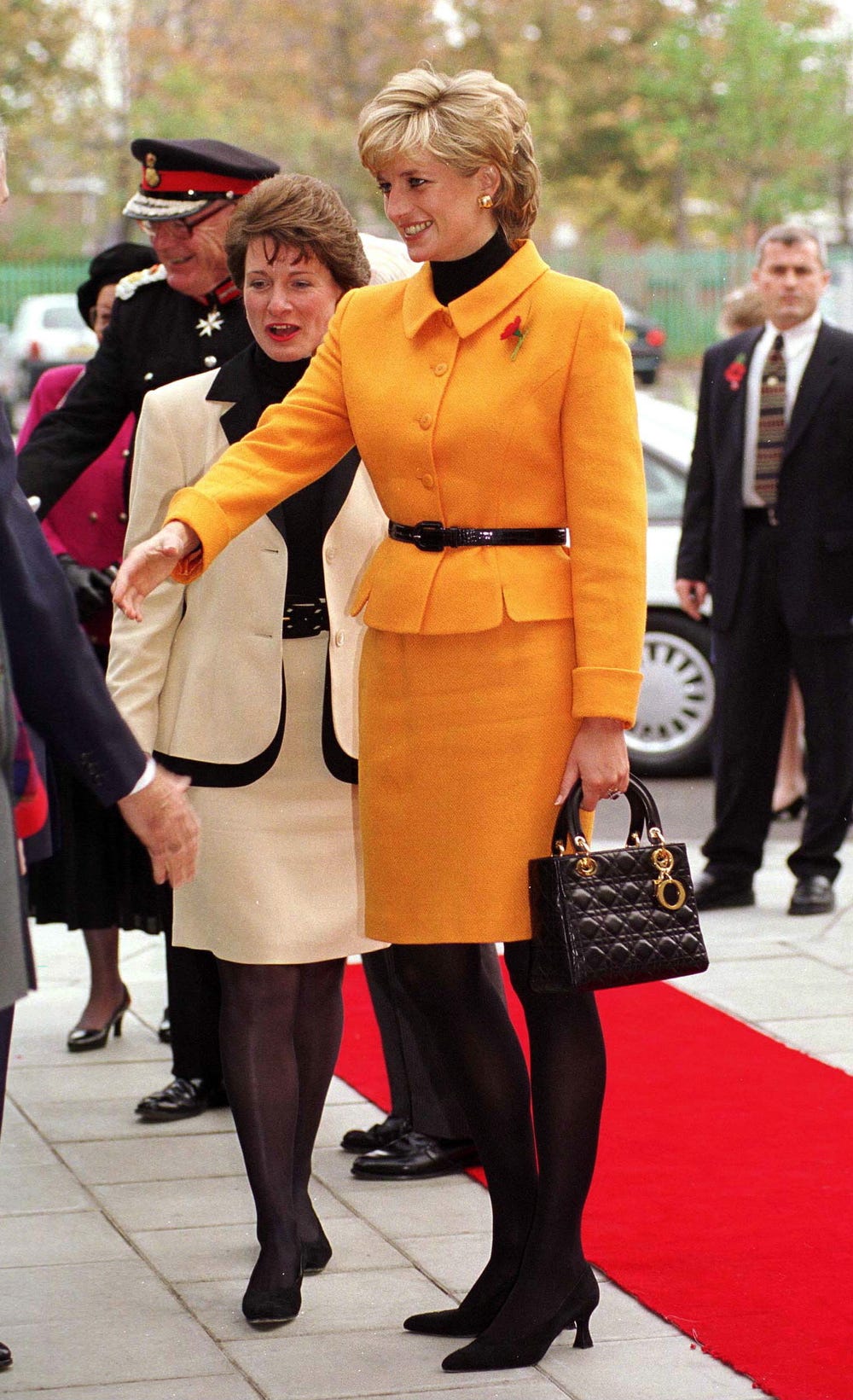 It can be safely assumed that Christian Dior was inspired by Princess Diana. The bag that Markle wore on her on Saturday was initially named 'Chouchou.' However, its naming changed in 1966, when Princess Diana was found using it. The royal was seen frequently with the bag, and it became one of her style statements.
It is pretty evident from the bag's making that why it was Diana's personal favorite. The D-Lite Lady Bag is equipped with a reversible and beautifully embroidered shoulder strap and is fully embroidered with repetitive Cannage patterns.
We are yet to confirm that if this was the same bag that Princess Diana used or not. Whatever may be the case, the fans of the royal family were seen smiling eye to eye after this gesture from the Duchess of Sussex.