It is an American supernatural horror tv miniseries. It was created and directed by Mike Flanagan. This series focuses on an isolated island community that experiences supernatural incidents after a mysterious priest arrives. This series was released recently that is on September 24, 2021.
Story Line or The Plot
This series tells us the story of a small and isolated island community of whom the existing divisions are intensified after the return of a disgraced young man named Riley Flynn, who is trying hard to bring back his life altogether after surviving a car accident, along with the arrival of a mysterious priest named Father Paul Hill, who has come to replace clergyman.
When the appearance of the priest on Crockett island coincidence with the undefined and incidents that are miraculous, then a whole new religious fervor takes over the whole community. The beginning of the series is a bit creepy, but what else can we expect from a horror series and The climax of the series is a little confusing, but it somehow works for the series, so nothing to worry about it keep up all the expectations.
Cast or the Characters
Kate Siegel played the role of Erin Greene
Zach Gilford played the role of Riley Flynn
Kristin Lehman played the role of Annie Flynn
Samantha Sloyan played the role of Bev Keane
Igby Rigney played the role of Warren Flynn
Rahul Kohli played the role of Sheriff Hassan
Annarah Cymone played the role of Leeza
Annabeth Gish played the role of Dr. Sarah Gunning.
Alex Essoe played the role of  Mildred Gunning
Rahul Abburi played the role of  Ali Hassan
Matt Biedel played the role of  Sturge
Michael Trucco played the role of Wade
Crystal Balint played the role of Dolly
Louis Oliver played the role of Ooker
Henry Thomas played the role of Ed Flynn
Hamish Linklater played the role of Father Paul Hill.
Watch it or Skip it?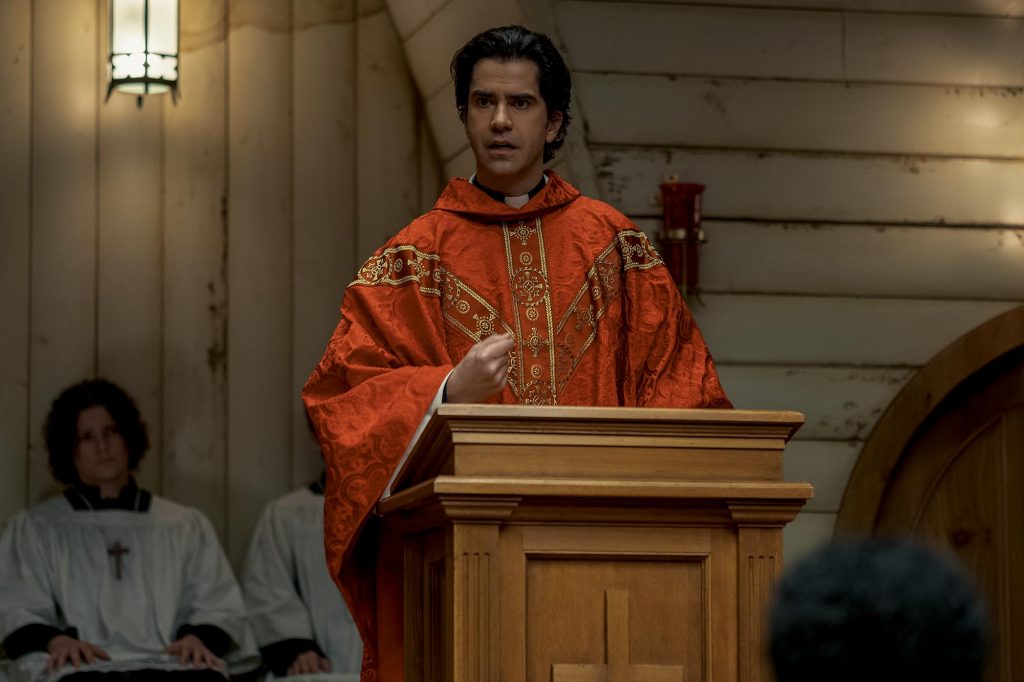 Mostly horror movies have a crown or a king or something to give a haunted look, but this same old story is boring now. So in this latest series of Netflix that is Midnight Mass, there is something different for everyone. As this is created by an amazing director, so it has to be great, which it definitely is. The storyline or the base of the whole series is so good that everything automatically becomes good with it. So yes, everyone should watch this amazing miniseries.
In short, this miniseries is a treat for all the horror lovers out there. Although this starts with something creepy, that's what the horror thing is all about. But overall, it is a perfect series with something new and something different and unique from the old-fashioned horror movies. The climax is a little bit confusing, but it somehow works for it. So yes, this is definitely a must-watch series for the people who love to watch horror films.