Minx season 1 episodes 5 & 6 will be releasing this March 31, 2022. Ellen Rapaport serves as the creator of the series, with Paul Feig as its producer. This HBO Max comedy series has proved itself to be smart, funny, and culturally aware. The series takes you to Los Angeles set in the 1970s, and it revolves around the life of an earnest young feminist, Joyce. Thus, across the episodes, the narrative attempts to decode what 1970s feminism means. As Joyce is reluctant enough to run an erotic magazine, she dreams and hopes to change the American media landscape.
Joyce harbors the dream to invest in starting her magazine that deals with serious topics of birth control, marital rape, and domestic labor. But, funding her magazine is not easy. The series Minx is effectively blending social commentary with period comedy. If you are waiting for upcoming episodes, here are a few details to watch.
When Will Episodes 5 & 6 Release?
The next two episodes, 5 and 6 in the comedy series, Minx will be released on March 31, 2022. The series drops two episodes simultaneously on Thursdays weekly. The series began its premiere on March 17, 2022. The current season will have 10 episodes. It will conclude its premiere by April 14, 2022. The run-time for the episode is between 25 to 35 minutes. Lionsgate Television distributes the episodes.
Where Can You Watch Episodes 5 And 6?
Minx is an original HBO Max series. It brings back the nostalgia associated with the 1970s when second-wave feminism was at its peak. It is flamboyant, yet raunchy, but very addictive. You need to head exclusively to the streaming service, HBO Max, to watch the episodes of this drama series. You can obtain a subscription to this streamer via HBO. HBO Max has two membership plans available. A basic plan will cost you $9.99 monthly, while the ad-free premium plan costs $14.99 per month. Hulu will also help you access the content on HBO Max. Most smart TV platforms allow you to gain access to it.
What Will Happen In The Forthcoming Episodes?
Episode 5 of this comedy-drama is titled "Relaying News Of A Wayward Snake." Episode 6 bears the title, "Mary Had a Little Hysterectomy." Joyce is seen battling her way through the largely male-dominated publishing industry. It pushes her to go on a path she would have otherwise never opted for. She joins a publisher to create and publish an erotic magazine meant for women.
Who Is In The Cast?
The primary cast of the series includes Joyce Prigger by Ophelia Lovibond. Glenn is played by Michael Angarano, and Bambi by Jessica Lowe. Richie is played by Oscar Montoya, Shelly by Lennon Parham, and Tina by Idara Victor. Jake Johnson, known for his role in New Girl, plays the role of Doug Renetti.
Reception For The Series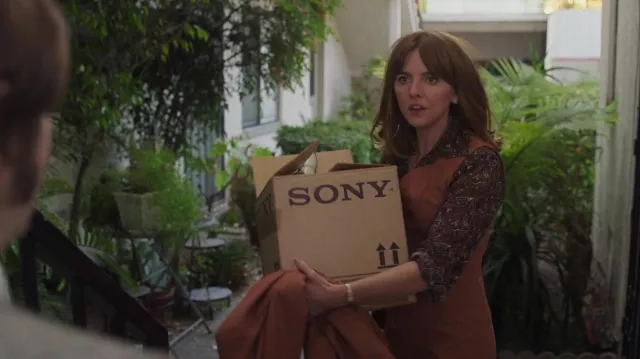 The series, Minx has gathered 96% Rotten Tomatoes ratings. It is a sharp and bawdy comedy, with compelling themes that are driving the viewers' interests. The bursts of humor that fill the sharp writing are something to be cherished, and this show doesn't fail to keep you thoroughly entertained.