Netflix's currently most popular and most anticipated thriller series is coming back soon. One volume has already been released on Netflix today. The series will reach its fifth installment, which will also be the final season.
Money Heist is a Spanish thriller series. Its fifth season has been split up into two volumes, and the fans couldn't ask for more, this being the final season. Each volume is going to have five episodes. The Spanish show wrapped up its production for the final season on May 14. The series is originally titled in Spanish as "La Casa De Papel."
Keep on scrolling to read more updates on Money Heist.
Release Date
The show is going to premiere on September 3, 2021. Season 5 Volume 1 will be available to stream on Netflix. Following Volume 1, volume 2 will be released on December 3. People can go and watch it on their Netflix accounts. So, be prepared and keep yourself free to see this amazing series. Those who haven't seen Money Heist or are completely unaware of the name, you're missing so much. Just go for this web series, and you won't be left disappointed. It's a complete binge-worthy material.
Episodes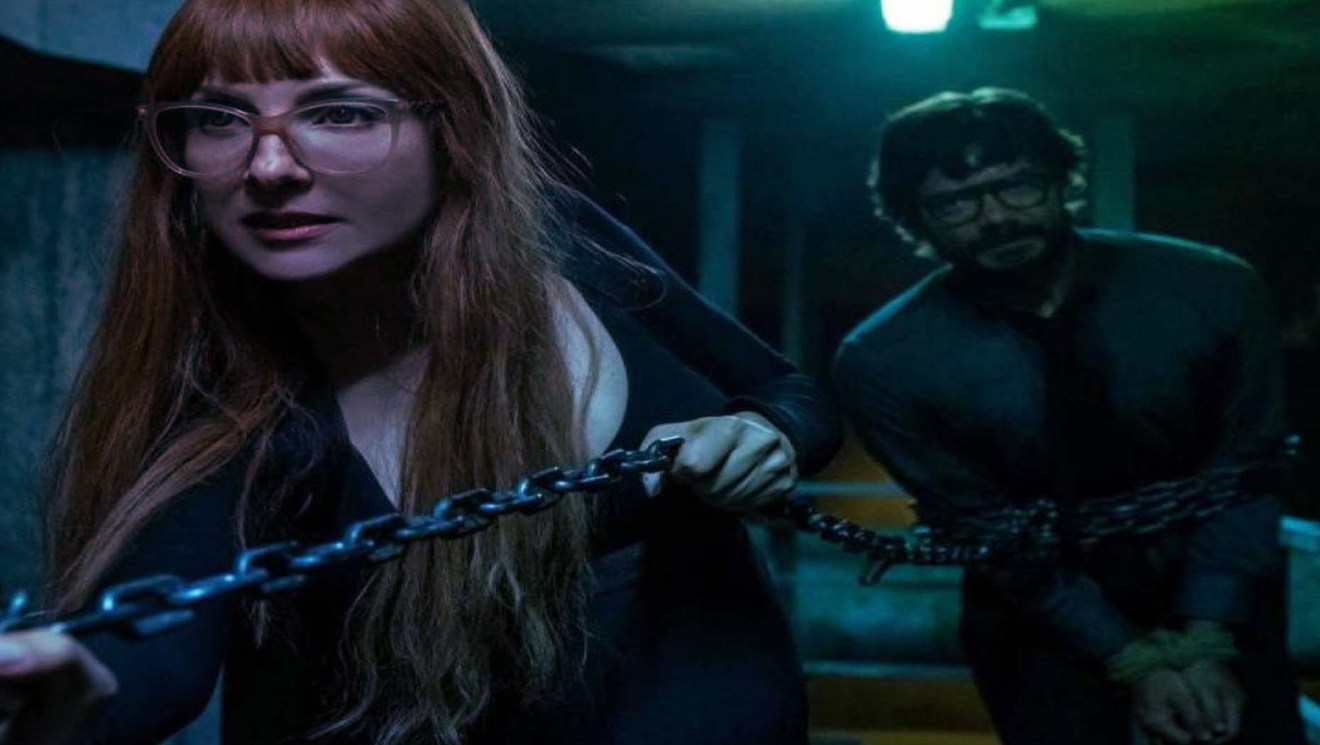 Season 5 will have a total of ten episodes. There will be five episodes each in volumes 1 and 2.
Cast and Characters
Netflix has already told the official list of cast members and their roles. The main characters of the famous series will remain the same and will come back to screen to show their awesome acting skills. Some new characters will also be introduced.
The list of main lead characters includes Úrsula Corberó (as Tokyo, who is also the narrator of our show). Álvaro Morte (as The Professor, who is our beloved mastermind behind all this heist). Itziar Ituño (as Lisbon, who works as an Inspector in National Police Corps). Miguel Herrán (as Río, who is an expert hacker). Jaime Lorente (as Denver, who participated in this heist along with his father). Esther Acebo (as Stockholm, who plays the role of a strong mother).
Hovik Keuchkerian (as Bogota, who is also a part of the crew), Rodrigo de la Serna (as Palermo, who is also known as Berlin), Najwa Nimri (as Alicia Sierra, who is an employee of the Spanish Government and CNI and aims to arrest the gang responsible for a heist), Belén Cuesta (as Manila, who was promised good care of her father), Enrique Arce (as Arturo, who is General Director of Royal Mint), Darko Peric (as Helsinki, whose responsibility was to watch over the hostages), Luka Peros (Marseille who helps the gang from outside) and José Manuel Poga (Gandía).
New additions to the Money Heist Season 5 are:
Miguel Ángel Silvestre

Patrick Criado
Plot
The official summary of the show states how the Professor gets captured by Sierra, and this time, he's completely clueless about what to do. We'll witness the gang being locked down in the Bank of Spain, that too for more than 100 hours. Members of the gang managed to rescue Lisbon but little did they know about what they would face. They will also face an unexpected enemy. This feast, which is the world's greatest heist in the history of mankind, will soon turn into a war.
Trailer
There's a 1.5-minute trailer of Money Heist Season 5 Volume1 available on YouTube. This gives us a hint about what all is going to happen in this season. The finale episode of Season 4 showed us how Alicia captures The Professor. Netflix has already released the trailer for Volume 2 on their official Twitter handle. It can be clearly seen that there's a great suspense in Volume 1, which will only be revealed with the release of Volume 2.