We know it, the way you know it, that you might get scarcity at any place but not here where you have so many anime series to watch back to back. And we could have the conversation on how many animes you have watched or at what level you are, it would have been an exciting conversation, but ofcourse through these articles, we share quite similar views, which builds up our connection. We are almost done with these emotions; let's move on to the anime we are about to talk about today.
And it is named Moonlit Fantasy. We were just over with its first season in the month of September this year itself, and now this exciting news about its upcoming season isn't it too much to handle! Why wouldn't it be, as till now, your bucket list of animes must be oozing out already.
Moonlit Fantasy Season 1 Recap!
The last season received quite a good viewership response, making it possible for the show to come up with the second one. So, before knowing other information about the show, let's know what the show is all about. Moonlit Fantasy revolves around Makoto Misumi, who is an ordinary high school student living an everyday life until he is called to some other magical world to be a "hero."
But to Makoto's misfortune, he cannot manage the magical world and its powers which leads to many disturbances in his life. He has to face embarrassment on the hands of the goddess of the magical world. She punishes him by taking away his powers and throwing him away in some other corner of this world where he comes across elves, dragons, orcs, spiders, and other non-human species.
Now, it's time for Makoto to fight all the obstacles coming his way to make this magical world a better place to live by bringing down the evils and bridging the gaps that lie underneath even though the gods and humans have turned against him.
Moonlit Fantasy Season 2 Expectations!
Based on the previous season and the synopsis, we can say that the second season put more light on the dark intentions of Patrick Rembrandt's trading company. Alongside this, Mio, Makoto, and Tomoe come to sit for the student's entrance exam at the Rotsguard Academy. Still, it seems that Makoto somehow gives the wrong exam, which is for teacher employment. Now, as a teacher, Makoto wants to spread his knowledge from earth to the magical world.
About the Release Date!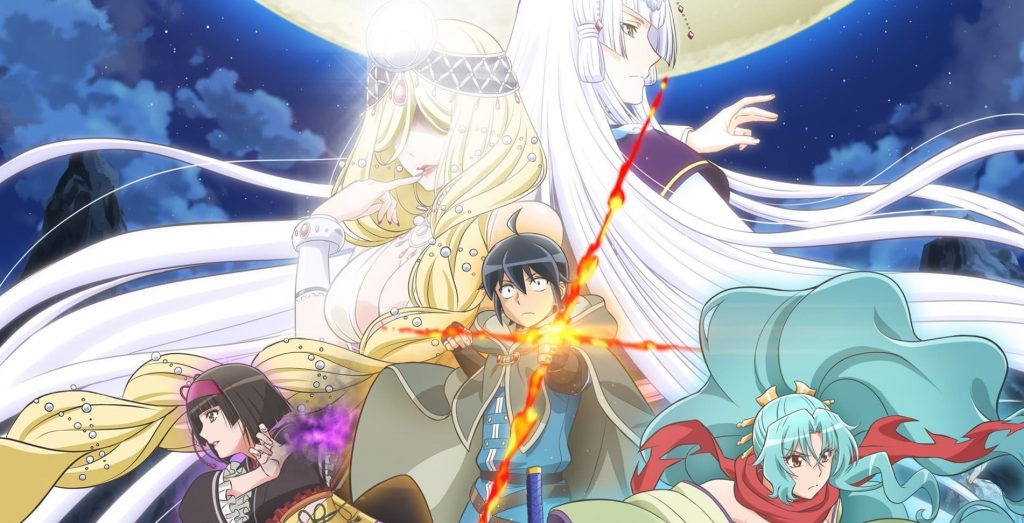 Talking about the release date of season 2, a poster released on Twitter confirms about a bit. The first season of the same series came to an on September 22, 2021, and now we will have to prepare ourselves for the second season. The first season was given direction by Shinji Ishihara, which consisted of a total of 12 episodes. Yukie Suzuki had designed the characters, and Yasuharu Takanashi has composed the music for the anime.
Where to Watch It?
And if you feel like watching this series, then it is easy to watch it on Crunchyroll, ANIPLUS, and VRV. Although till now, you will be able to watch the first season.
Hope you like the show and come back to know more about the upcoming season.