My Hero Academia is a Japanese superhero manga serie written by Kohei Horikoshi. Various manga programs inspire this series. It has a total of 4 seasons, and 5 is its ongoing season since March 2021. Season 5 is produced by Bones (a Japanese animated studio); Kenji Nagasaki and Masahiro Mukai are the directors. It is a story about a young boy named Izuku Midoriya. He is born where almost everybody has some superhero power, but he doesn't have such abilities.
Worth Watching or Not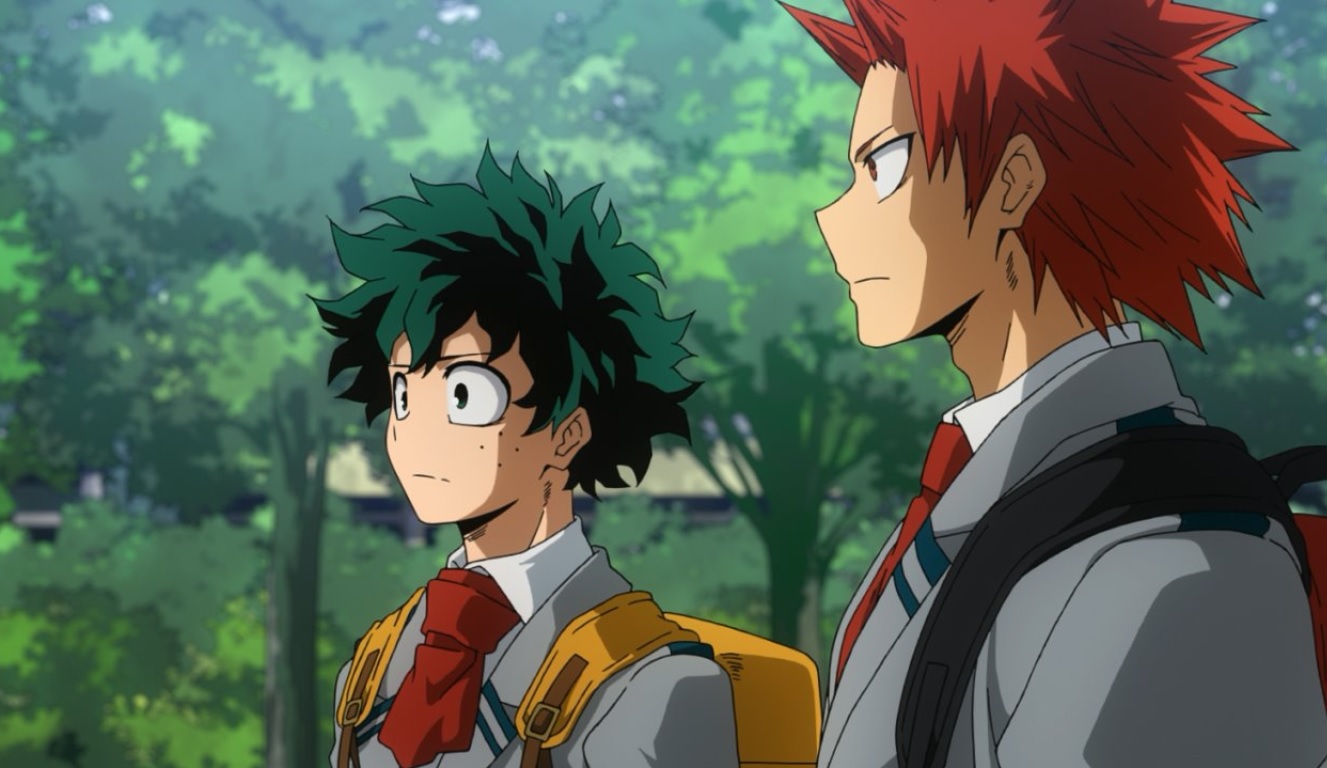 My Hero Academia has received huge popularity these days and is now the top two most liked Japanese animation series. Every day it is gaining more and more fans and people following this series. It has become one of the best IMDb's shows till now with high ratings. Fans were eagerly waiting for its episode 20, and as it was released, it gained huge popularity. Fans said they love those characters, and every season brings in more excitement and suspense. The fighting scenes in the series are very good and interesting.
Release Date and Where to Watch
My Hero Academia Season 5 Episode 20 was named My Villain Academia. It was released on August 21, 2021, in Crunchyroll, VRV, and Hulu in the US. It is also available on Netflix for Asian countries (like India and Japan).
Recap of Season 5 Episode 20
Season 5 Episode 20 started by showing the present period. Ujiko was doing a cruel experiment on Tomura to bring out the right potential. Then the scene shifts back, showing what happened two months back. The league was in the worst condition. Kurogiri tells about some special power to Tomura. They met Gignatomachi and notices that he was that special power. Gignatomachi will not hide his disappointment and tells this his successor is weak. And he had brought the entire league in their knees. Ujiko talks to the ratio which Gignatomachi had.
He told everyone there that Gignatomachi had some special power which he could sustain for various quirks. Ujiko tries to stop Gignatomachi on his way by playing the voice recording of All For One before carrying the league to his secret place with the help of a black liquid. Tomura introduces himself to the league. Ujiko and Gignatomachi were very loyal toward One For All, one was a scientist, and the other was a bodyguard, respectively.
Both Gignatomachi and Ujiko had some doubts about Tomura. However, they only brought him to his league because of the respect towards All For One, where on the other side Tomura was practical enough to understand that he needed both Ujiko and Gignatomachi for the success of his plan.
Ending
Ujiko joined the league and promised Tomura to help him in all his plans, similar to how he helped him in All For One. Tomura told Ujiko that he does not remember anything about his life before All For One. It is there that Tomura killed his family members and those extra hands with him are of his family members. Tomura promises Ujiko that he can give him heaven or hell with his powers. Ujiko commented on his villain's mind and told how he ever wished to work with Tomura. And all this while Ujiko was treating Tomura. It is also revealed that Tomura has achieved his destiny in the current time.