Nancy Drew is a popular supernatural/fictional American series in the genre of drama-mystery about a teen investigator, Nancy Drew, whose awareness of self has evolved from solving crimes in her own land, Horseshoe Bay. Nancy, along with her four companions, is involved in a horrific murder and decides to find out the culprit. While being in this field, Nancy eventually falls into a homicide case and later learns the case has some sort of relationship with her family.
The main theme of the series is the struggle between good and evil and is based on the novel "Nancy Drew" by Edward Stratemeyer. The series is created by Noga Landau, Josh Schwartz and Stephanie Savage, accompanied by CBS Television Studios & Fake Empire. The first season aired on October 9, 2019, and the second season aired on February 3, 2021, on The CW.
Release Date of Season 3
In February 2021, it was declared that fans could expect another season. It was June 2, 2021, when the second season of the series was wrapped after providing 18 episodes in the season, so fans had to wait for a little for the next upcoming season. 
But how long is it? It is officially confirmed through Twitter that the production has started within a few days after the second season ended, and the 3rd season is set to be aired on October 8, 2021. So yes, it can be said that fans did not expect it to be this early, right? Stay tuned with us for more updates.
Cast and Crew of Season 3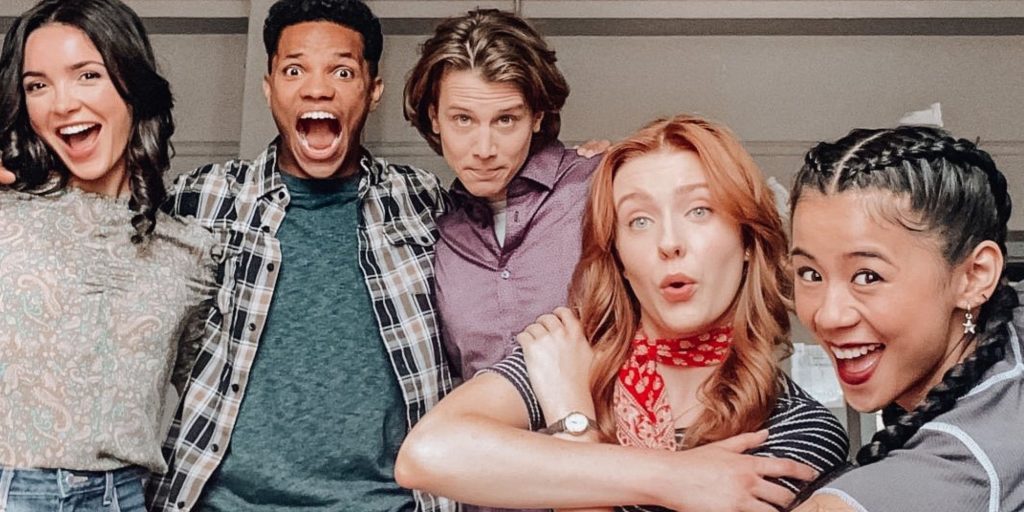 Of course, there can be no replacement for Kennedy McMann as Nancy Drew, the lead character. Other cast members are Maddison Jaizani as Bess Marvin, Leah Lewis as George Fayne, Alex Saxon as Ace, Scott Wolf as Carson Drew, Aadila Dosani as Amanda Bobbsey, Praneet Akilla as Gil Bobbsey, Tunji Kasim as Ned Nickerson, Shannon Kook as Grant and Riley Smith as Ryan Hudson. Fans can expect more characters like Anja Savcic and Odette Lamar to enhance and support the thrilling show.
Plot and Expectations for Season 3 of the Series
Melinda Hsu Taylor, the executive producer of the series, has given a hint that the upcoming season will depict a change in the storyline. Along with her companions, the leading lady will covert into Myrtle's house to find a solution to the frightening situation. 
However, Nancy seems unaware that Myrtle called Nancy's predecessors with her own blood, for which fans can expect a more evolved and exciting side of Nancy and can see her from other darker perspectives. Nancy's sobriety will be tested by the effective supernatural forces. There will be a struggle between Nancy and Temperance, the most exciting and powerful villain to date in the series.
Latest Updates of Season 3
Why is season 3 different? This time it is Nancy's battle with not a human with supernatural powers but also with someone from her line of descent, which is definitely going to be more stimulating. So, gear up for another exciting season and get enthralled with season 3. To know more, stay connected with us and get the latest updates.