Korean movies and series are loved worldwide, making each viewer fall in love with every bit, ranging from the story to the character of the same. Following the launch of smash-hits and biggie projects like Love Alarm, train to Busan, and Sweet Home, Netflix has presented yet another Korean original series Hellbound based on a webcomic titled Jiok, which means hell in Korean, which Choi Kyu-Seok and Yeon Sang-ho created.
Yeon Sang-ho has directed this Korean fantasy drama, well-acclaimed globally from his direction of the 'Train To Busan,' 'The Fake,' 'Seoul Station,' 'The King Of Pigs' and so forth. So when is Hellbound releasing, what will be its cast and plot, here is everything you need to know.
Hellbound: When is Hellbound Releasing?
For the time being, there isn't any word on the release of the Korean series, but it is likely to release in the month of October 2021. Apart from the release on the OTT platform, the show would be having its first-ever world premiere at the 2021 Toronto International Film Festival on September 11, 2021, becoming the first edition of any Korean drama to make its way to this festival! 
Hellbound will also make its appearance at the 26th Busan Film Festival in the month of October at the newly-formed on-screen segment.
Hellbound: What will the cast of the series be?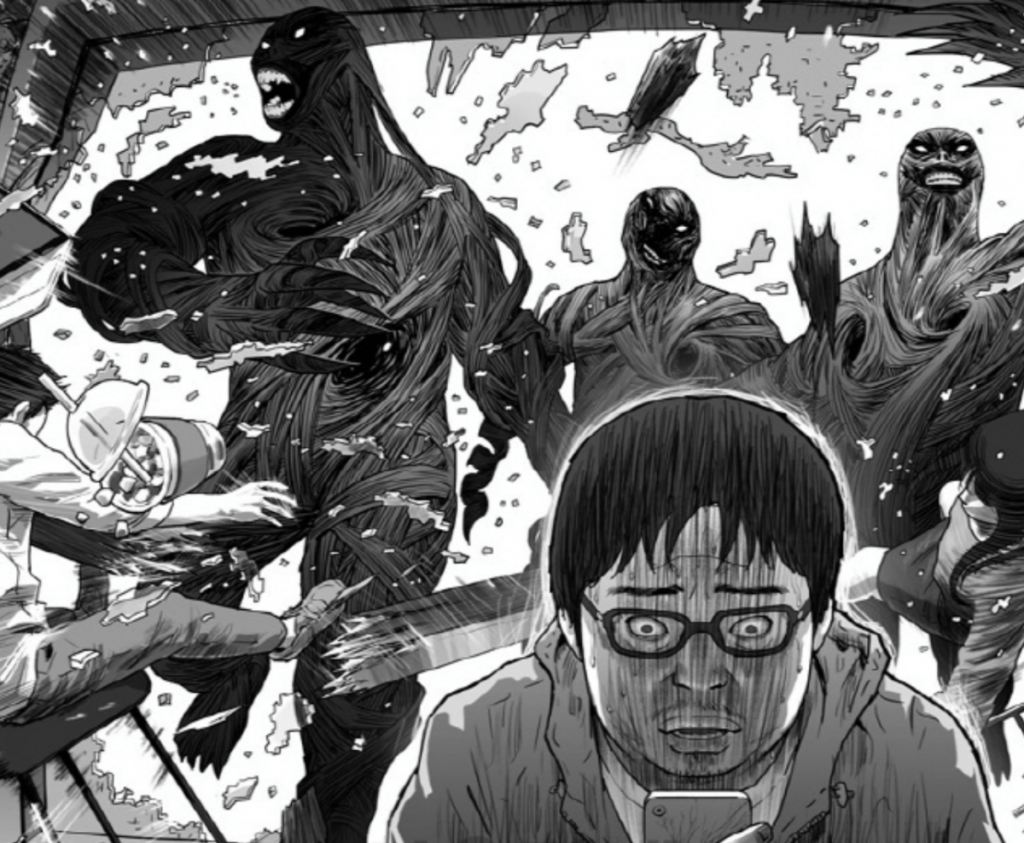 Several famous faces will be seen in this new Korean edition, including Yoo Ah-in playing the role of Jung Jin-soo, who is a religious leader, Won Jin-ah as Song So-Hyun, Park Jung-min playing the role of Bae Young-Jae, Kim Hyun-Joo as Min Hye-jin, Yang Ik-June as Jin Kyeong-hoon portraying as a detective.
Other supporting characters comprise I'm Hyeong-guk as Gong Hyeong-Joon as a sociology professor, Lee Re as Jin Hee-Jeong, Ryu Kyung-soo as Yoo Ji playing the role of a priest, Kim Shin-rok as Park Jeong-JA and Kim Do-Yoon.
Hellbound: What is it all about?
The story encircles supernatural beings appearing abruptly from unknown sources and slag people off to hell amid these events; a religious cult holds that the events of the advent of supernatural beings are the 'will of the god,' events of misfortune begin to take place and as it proceeds the people now must save themselves from the havoc of the paranormal creatures who are lugging them to hell.
Jung Jin-soo, a leader of the religious group cult known as Saejinrihwe, possessed all the features of a charismatic and mystic person and announced that this weird creature would come and wreak havoc and even kill the people dragging them into hell; this leader has a huge admirers.
Hellbound: Is there Any Trailer Yet?
As of now, we don't have any official Netflix trailer for Hellbound, but that doesn't mean that we don't even have a glimpse of it, thanks to the website of Toronto International Film Festival, which in its approx. one minute trailer gives us a peep into this horror-drama-fantasy series bequeathing us peculiar impression, though not much but enough to have us brimming.
These are all the updates we have for now; we will post you soon as soon as we get more closure about the series; stay tuned to us for more updates, and till then, adieu!