The anticipated sequel to Netflix's Kid Cosmic is finally here. The second season arrived on the streaming giant on September 7, 2021. It has a total of 8 episodes, and this sci-fi superhero series presents a new round of fascinating action and adventures. Created by Craig McCracken, the second season has arrived seven months after its first season premiered in February this year.
The series brings together Cartoon Network's favorite characters from Foster's Home for Imaginary Friends, Dexter's Laboratory, and The Powerpuff Girls. It narrativizes the story of a 9-year-old boy who has since always desired to be a superhero. When he finds five cosmic rings, it is time for his dreams to come true. He is now tasked with the heavy task of defending the Earth against aliens. Now that the second season has finally arrived, here are few things that you should know.
What is the Series Kid Cosmic About?
The finale of season one developed a new storyline that introduces the Kid Cosmic and the Intergalactic Truck Stop plot. Along with the Local Heroes, Kid embarks on various missions in different galaxies to locate the Cosmic Stones. The Local Heroes consists of Jo (a local dine worker), Papa G (kid's grandfather), Rosa (a toddler who cannot be tamed), and Tuna Sandwich (a fat cat).
While they think that their adventures have come to an end by the finale of season one, a certain twist promises that their journey is far beyond the end. Erodious, "The Planet Killer," has now emerged more powerful than ever before, and kid and the Local Heroes must collect a total of 13 episodes for defeating him. Only then can they save Earth from invaders.
Kid's alien friend, whose powers are ending, relocates Oasis Café of Mo into outer space. It will act as the Local Heroes' home base for planning their next course of action.
What is the Plot of Kid Cosmic Season 2?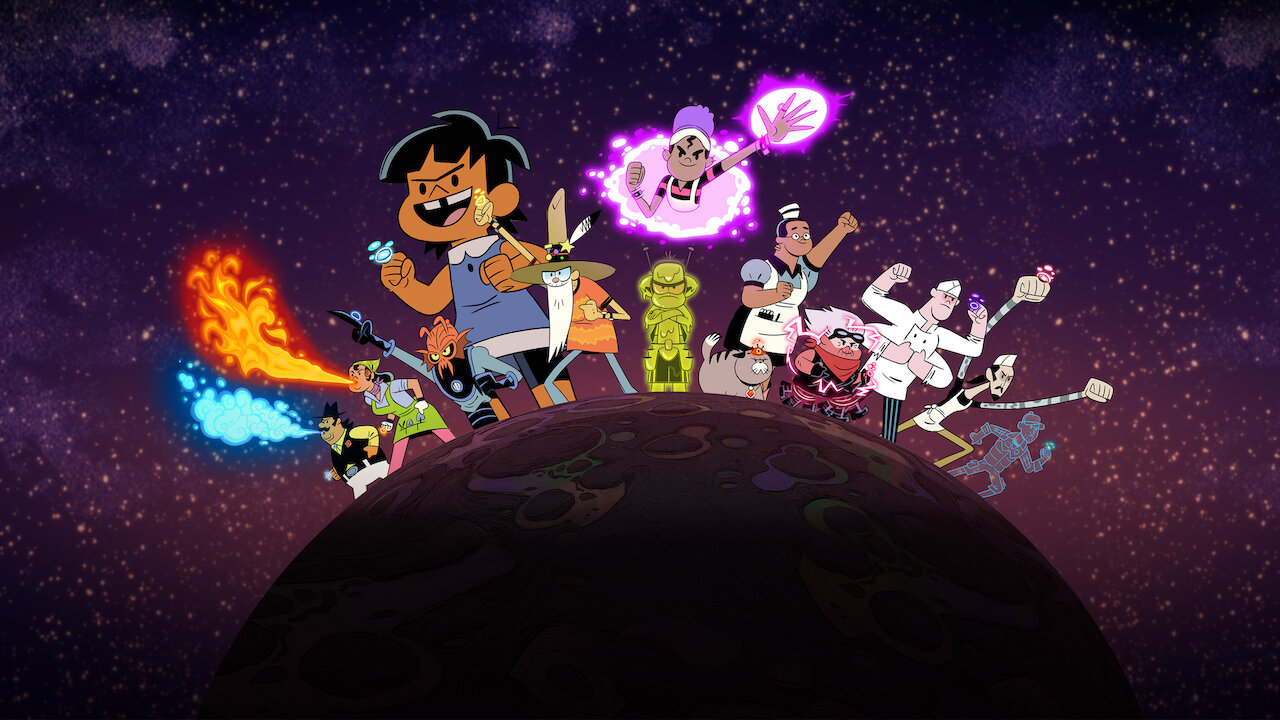 While it was Kid who was at the center of season one, in the current season, he will take a backseat. It is now the Local superhero, Jo's turn to become the main character of season 2. However, she also battles with the anxiety of becoming a leader, faces self-doubt, and questions herself if she is bad at leading the team. Jo now considers Queen Xhan as her role model and prefers her advice over her mother, Flo.
Across season 2, Jo learns to distinguish the qualities of a good and bad leader. She guides Kid, Rosa, Papa G, Tuna Sandwich, and enemy-turned-friend Chuck to win against their strongest enemy.
Kid Cosmic Season 2: Stream It or Skip It?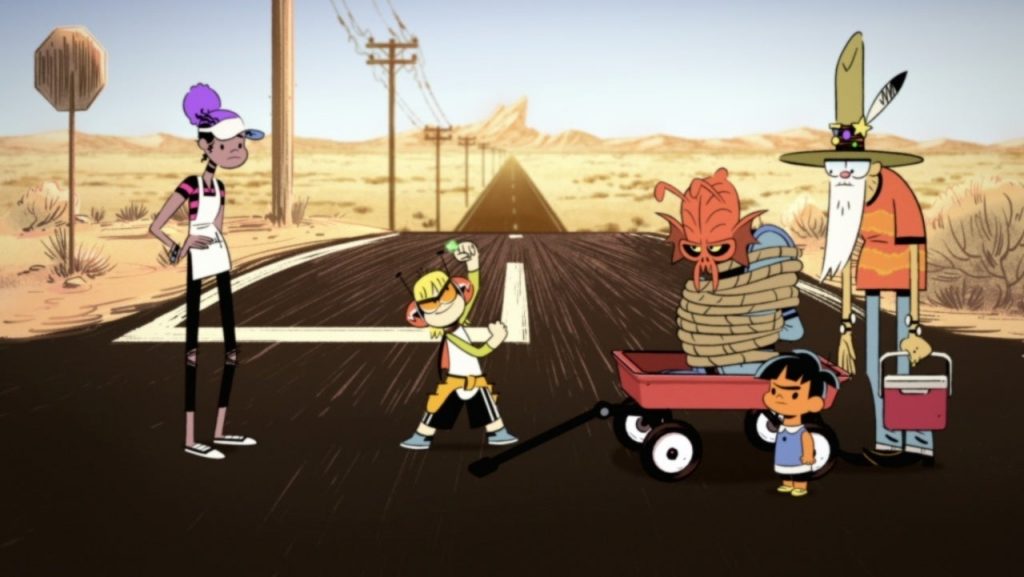 The series is back with a bang in less than a year since the release of its first season. The energetic and imaginative kid is ready again to exercise the superpowers that his talismans provide him with. But, when he is not engaged in comics, the kid becomes the hero of his own stories. And, season 2 also explores the dynamics of being a good leader, with Local Hero Jo leading the team against their strongest foe of the series.
It is a must-watch considering the first season also has 100% Rotten Tomatoes and 7.9/10 IMDb Ratings. Season two of Kid Cosmic arrived on Netflix on September 7. You can stream both the seasons of Kid Cosmic exclusively on Netflix.