Football is a sport that is loved by one and all. Every 7 out of 10 children enjoy playing football and aspires to be professional footballers in the future. Even their parents approve of their child spending more time on the football field than at home. After all, a sport as exciting and fun as football has its own share of advantages. For example, football develops strength, speed and, endurance in the players.
They have low fatigue levels, which allow them to play for longer durations, and they carry the same low fatigue levels while doing their daily chores. Probably that is the reason why football is such a special sport, especially for Americans. And to keep the spirit of football alive, Netflix adds a new docuseries to its huge catalog, titled Titletown High, a teenage high-school sports drama series.
What Do People Think About the Show?
Titletown High, which premiered on Netflix on August 27, 2021, follows the journey of a teen group at one of the most reputed schools in the United States, Valdosta High School in Valdosta, Georgia. The group struggles to balance their athletic, academic, and personal life while striving to make a name for themselves at the school.
However, destiny took a turn when the group was selected to represent Valdosta High School in the football season. The school's football team, Valdosta Wildcats, has been a poor performer at the football tournament. However, this year, the school ropes in Rush Propst as their new head coach to lead the team towards victory. How will a group of nobodies survive in a school where winning is everything? Steam the latest Netflix original to find out.
Similar to previously-made teenage sport drama films or series, Titletown High primarily focuses on two things – the love life of the lead cast and their struggle to maintain their place in the school team. Fans expected the docuseries to give a detailed insight into the game and the life of students at prestigious schools with reputed teams.
However, to their disappointment, the show's prime focus remains on the dating life of players in the school football team. Shows presenting high school stories are bound to have a certain amount of teenage drama. Changes in hormones, emotional instability gives way to conflicts among teens. But Titletown High provides a little too much of that high school drama.
It almost feels like the docuseries is about teenage problems and not the influence of football in America. Perhaps, this is the reason why Titletown High failed to connect with the audience and turned out to be a disappointment.
Conclusion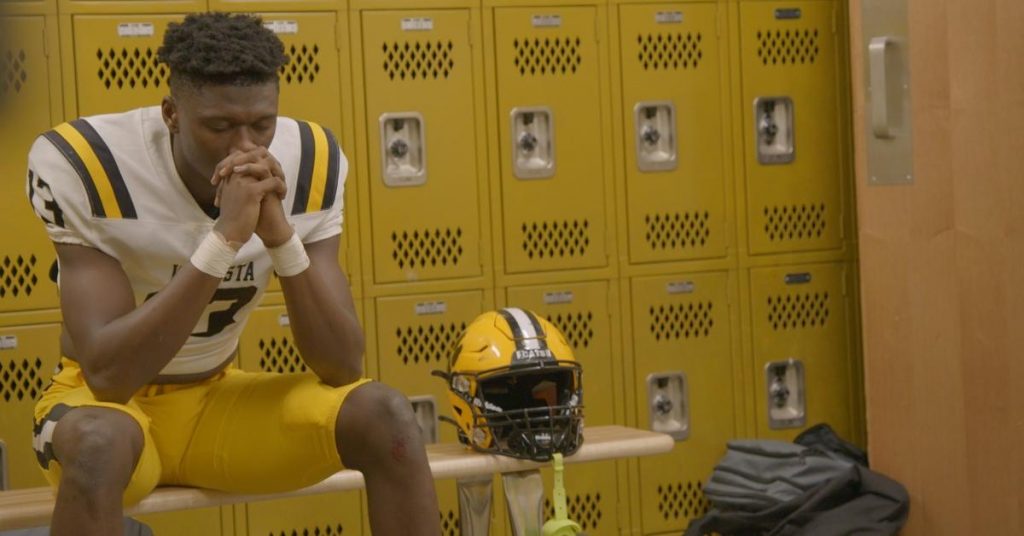 With an eccentric cast consisting of Samuel Brown, Jake Garcia, Zoey Watson, Ella Sefa, Rush Propst, Kendall Hayden, and Jeff Kent, Titletown High could bring something new to the table stand from the crowd. However, the lack of focus on football, sloppy writing and weak execution turned the fate of the series for the worst. The unnecessary soap opera element made this show an alternate of an MTV reality show rather than a stand-out football docuseries. Stay tuned for more.