Never Have I Ever is a teen drama that depicts the life of a girl teenager, devi vishwakumar, who is originally from. She was born and raised in the United States with her two parents, Nalini and Mohan. She has always been the closest to her father, but his sudden death changed her life. So she decides to improve her social status to get through that period and live a teen life. However, she faces challenges from all sides, such as family, friends, and studies, but she manages to get through and bring everything back on track by the end of the day.
This show is created by two well-known people, Mindy Kaling and Lang Fisher. Maitreyi Ramakrishnan played the role of Devi Vishakumar. It highlights the life of an Indian American student and how to deal with the teenage ups and downs. She was not familiar with Indian culture because she had been in America for a long time. Still, her parents tried to teach her the values and traditions of India regularly.
Never Have I Ever Season 3 Release Date to be Announced by September 2021
This show first aired in April of 2020 and received a positive response from viewers. Season 2 premiered on July 1, 2021, and the final episode of season 2 was available on Netflix by July 15. The show is one of the top ten shows on Netflix and has resulted in widespread popularity. There is no official information about Season 3 of this series, but it can be expected due to high-scale views and demand for the following season. Season 3 is expected to premiere in 2022, with an update on the release date expected in September 2021.
Expected Plot
Season one is all about dealing with her father's death and trying to improve her life after a disastrous freshman year by changing her social status and getting a boyfriend. Unfortunately, she was constantly making unintentional mistakes, which weakened a few of the relations while still, she managed to solve all of the problems. In season 2, she had to deal with her dating life and falling for two boys simultaneously. Ben had always been her enemy, but they gradually began to feel for each other.
On the other hand, Paxton is a guy Devi has had a crush on since the beginning of her school days. Season 3 could be a continuation of this story about how she deals with two men having feelings for her.
Expected Cast of Season 3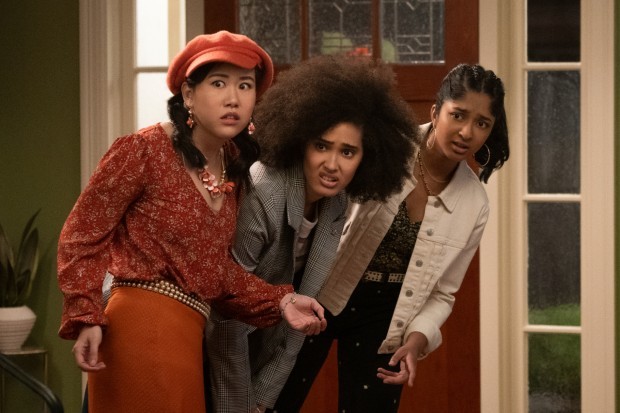 Season 3 will most likely have the same cast as Season2. Maitreyi Ramakrishnan plays Devi Vishwakuman. Darren Barnet plays Paxton Hall Yoshida, and Jaren Lewison plays Ben Gross. Richa Moorjani plays Kamala (Devi's cousin), Lee Rodriguez plays Fabiola Torres (Devi's friend), Poorna Jagannathan plays Dr. Nalini Vishwakumar, Ramona Young plays Eleanor Wong (Devi's friend), Lily D Moore plays Rebecca (Paxton's sister), Christina Kartchner plays Eve (Fabiola's girlfriend), and Sendhil Ramamurthy plays Mohan.