The medical television drama New Amsterdam was out with its fourth installment on September 21, 2021. Based on Eric Manheime's Twelve Patients: Life and Death at Bellevue Hospital, the series has been created by David Schulner. Graham Norris, David Declerque, Mark A. Baker, Eric Manheimer serve as the show's producers that stars Freema Agyeman, Ryan Eggold, Anupam Kher, Jocko Sims, Tyler Labine, and Janet Montgomery.
The forty-three-minute-long episodes have been executively produced by Peter Horton, Kate Dennis, David Schulner, David Foster, Shaun Cassidy, Michael Slovis, and Aaron Ginsburg. Lets find out what new episode of season 4 of New Amsterdam has in store for us!
Plot Speculations of Episode 7 of New Amsterdam Season 4
The upcoming episode will show Bloom and Max realizing an ugly and dangerous plot behind the ambulance crash they are taking care of, thus turning things to worse. Meanwhile, Veronica will be seen lashing out at Iggy, who got two of the hospital patients married, which goes against the hospital's rules.
To add to the problems of Sharpe, was her criticism faced due to her cost-reducing methods that adversly affected her department. Reynolds will be seen standing up to Claude and taking his responsibility. Now the trio- him, Claude, and Lyn- have to make mutual agreements about the relationship thing's drama.
What happened in Episode 6 of New Amsterdam Season 4?
The previous episode showed how Max was given the duration of a single day to do things according to him that he did for the past 3 years. He became ready to help anyone and also introduced new innovations for the last time as he did in the past few years. Meanwhile, Claude was confronted by Reynolds and Lyn. And in the longest time, Veronica was absent from her office.
Further, Sharpe got in contact with her former boyfriend, who happened to have met her because of him having cancer. Max, since being free, took him in but without knowing he was Sharpe's ex as the latter didn't mention it to him. Max, along with Sharpe and Reynolds, worked on him. But Reynold decided to tell Max about the patient's relation with Sharpe, and to their shock, Max was fine with everything.
Meanwhile, Iggy dealt with the relationship of his two patients, who loved each other. Since they were still getting treated for their mental well being Iggy was skeptical of them being together. Also, the parents of the individuals strongly disagreed with their union owing to their inability to be in a stable relationship. But the two keep going, and finally, Iggy decides on to get them married even after knowing all this would land him in trouble because it goes against the hospital rules.
When will New Amsterdam Season 4 Episode 7 be released?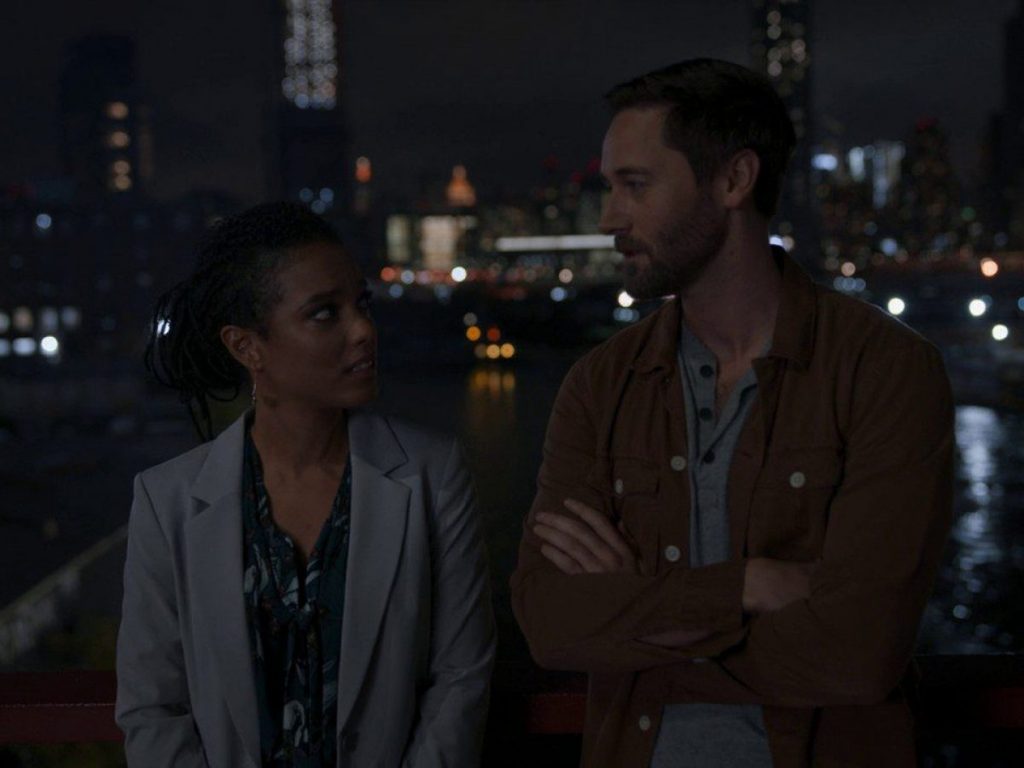 The seventh episode of New Amsterdam season 4 will premiere on Tuesday, November 2, 2021. The title of the upcoming episode is Harmony.
Where to watch New Amsterdam Season 4 Episode 7?
The episode can be enjoyed on the television network NBC at 10.00 pm Eastern Time. The episodes are aired every week on Tuesdays. However, for the cord-cutters, the official website of NBC, Hulu, and Peacock can be the best alternatives to enjoy the show. The episodes can also be rented or purchased from platforms like Microsoft Store, Amazon Prime Videos, iTunes, YouTube TV, and Google Play Movies.