Head writer Joby Harold answers rumours about Obi-Wan Kenobi season 2 that have been going around. Ewan McGregor is back as the fan-favorite Jedi in the Disney+ Star Wars show that is still going on. Obi-Wan Kenobi is now down to its last episode, which will come out on Wednesday, June 22.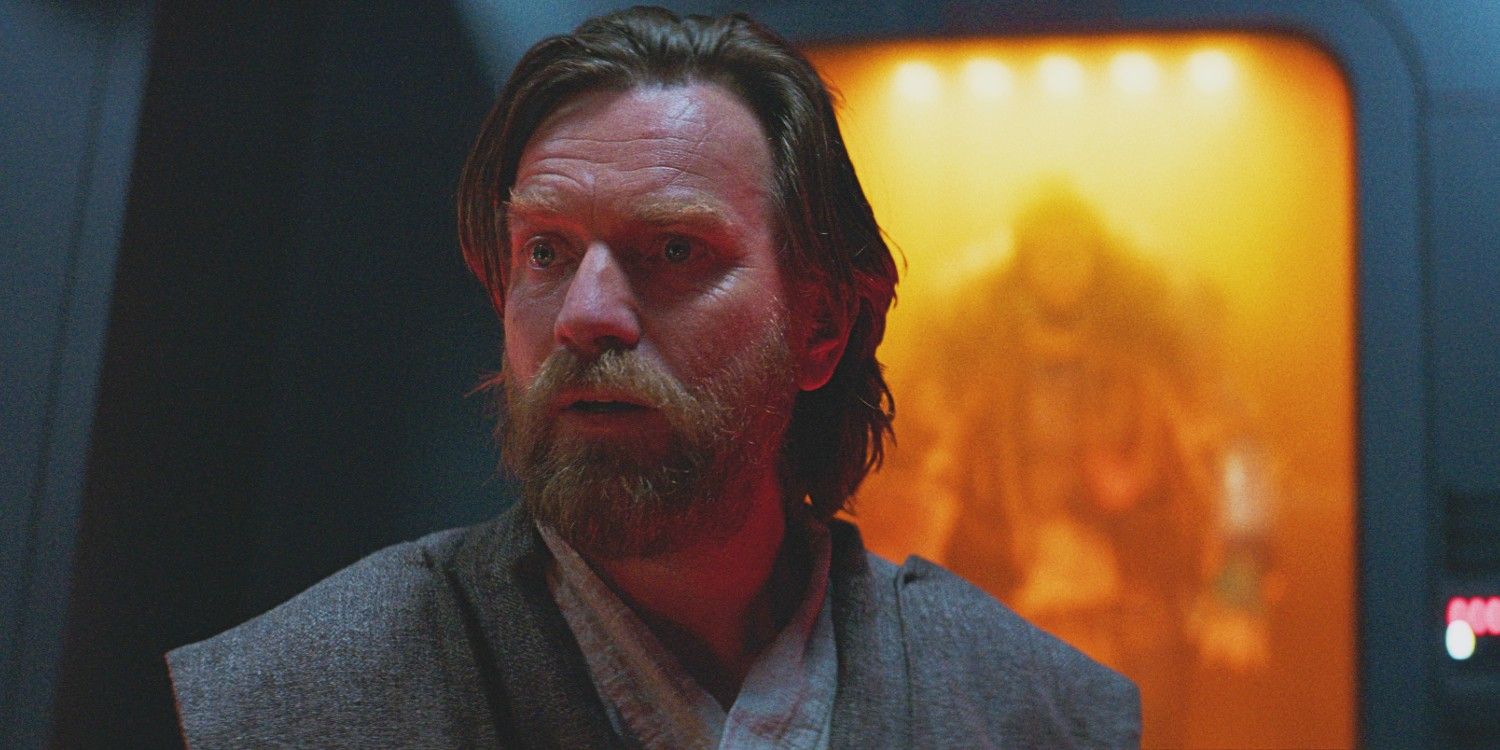 It's not a secret that the Obi-Wan Kenobi project was in limbo for a long time because Lucasfilm couldn't decide on the story or format. Before it was changed to become a Disney+ series, it was going to be a film in the "A Star Wars Story" series.
When The Mandalorian was turned into a TV show, the similarities in the stories led to a lot of rewrites. In the end, director Deborah Chow and Harold solved Obi-story Wan's arc by deciding that it should be about his secret past and how he saved a young Leia Organa.
The Comment!
Now that the miniseries about Obi-Wan Kenobi is down to its last episode, there are rumors that a second season could be coming. Harold talks about this in a new interview with Deadline Podcast. He says that he can't say anything about it because it's a secret, but that he's thrilled to be working on a Star Wars project. Read what he said in full below:
"I don't know the answers to any of these (laughs). But I love Star Wars, and working on Star Wars hasn't made me feel any differently about that. It has only made it a bigger part of my life, and I feel lucky to be a part of it."
Chow and McGregor's Reaction
The same question has also been asked of both Chow and McGregor. Before it even started, it was known that Obi-Wan Kenobi would be a limited series, which means that it was made with a clear end in mind. Even so, Chow has said she wants to do more of the show, and McGregor has been excited about the idea of coming back for season 2 of Obi-Wan Kenobi. In any case, there's still a whole decade between the Disney+ series and the first Star Wars movie, where Sir Alec Guinness' version of the wise Jedi dies, so there's definitely room for more stories.
Harold's part
Harold's answer is safe, but it's interesting because, unlike Chow, he doesn't stress that Obi-Wan Kenobi is still a limited series. He just changes the subject and sends the question to someone higher up in Lucasfilm. After how well the show has done, it's still possible that Disney is rethinking their decision to only fund season 1 of the project. Everyone who worked on it has said how much they enjoyed it, so it's likely that everyone, including McGregor and Hayden Christensen, would be willing to come back for season 2. If this is true, Lucasfilm might just be waiting for the right time to make the news public.
Will Obi-Wan Kenobi stay a one-time-only show?
Lucasfilm and Disney haven't changed their message about Obi-Wan Kenobi being a limited series during the tour to promote it. But since the studios want to add more to the Star Wars story through other shows like "The Mandalorian" and "The Book of Boba Fett," Obi-Wan Kenobi could go anywhere.
The most important thing right now is to find out what happens to McGregor's hero in Season 1 as he tries to keep Luke Skywalker safe from his father on Tatooine. But since we don't know much about the time between Revenge of the Sith and A New Hope, there's a lot of room for more Obi-Wan stories on the show.
The most important thing to learn from these quotes is that Chow and Kennedy made sure to tell a full story about Obi-return, Wan's no matter what happens in the future.
Fans and executives are waiting to see how people react to what Obi-Wan does on Tatooine and elsewhere in the galaxy. Season 1 will end at the end of June. No matter what happens, people will be interested in a possible second season to see how it could grow even more after that.
Then we'll have to wait and see if there are any more Obi-Wan Kenobis. For now, the last episode of the show will air soon.
Every Wednesday, Disney+ shows a new episode of Obi-Wan Kenobi.