Obi-Wan Kenobi, the new limited series since its release, has become the topic of the discussion topic. It is an untold Star Wars chapter that was mentioned in the previous films or was shown in the supporting role. If you are doubtful about watching this series and want some reviews, then you have landed at the right place.
Review
Obi-Wan Kenobi, created by George Lucas, is a limited series divided into six parts. It is based on Obi-Wan Kenobi, a Jedi Master; one of the major characters from Star Wars original and prequel trilogies. This series comes with a history of 4 decades that will fill up the audience with the untold story of Jedi.
He has a task to look over and protect Luke Skywalker from Dark Side's Inquisitor and evade the Empire's Jedi hunters during exile on Tatooine's desert planet. It is a fantasy-based series where Obi-Wan is a broken war veteran; who lost his son and saw his civilization fall. He is a lonely, defeated man.
Obi-Wan starts with action from episode 1, where a 10-year-old princess is kidnapped, and since only obi wan knows the importance of the princess is approached by her adoptive father to find her and rescue her from the clutches of the kidnapper.
Now it is understandable why the recap of the character had to appear because, without some important incident like that of the kidnap of the princess; it would have been difficult to get obi wan out of his cave. One thing good about this series and unique is that it centers around the unexplored character of Star Wars and not some leads from the films.
Episode two takes the series to explore outside Tatooine to another planet of Daiyu, filled with villains and scums. On such a planet obi wan has to find Leia and rescue her. Again, the series has been a delight, especially the bond that has been created between obi wan and Leia.
The series has been kept tight so that viewers do not lose interest or start feeling bored. The episodes are exciting, with elements from the past. And without a doubt, it is a must-watch as McGregor can be seen in an action movie after almost 17 years, and his comeback is worthy of watching. The series has all the elements one might expect from Star Wars. It includes adventure, action, revelations, a strong cast, subtle inherent humor and commentary, and much more.
Within the original trilogy (Star Wars 1977), Obi-Wan Kenobi was played by Alec Guinness; for which he got nominated for Academy Award for Best Supporting Role; which happened to be the only acting nomination for Star Wars. McGreggor, in the recent series, has also shown his amazing talent, for which he has received a lot of praise.
The Cast
The cast of this mini-series includes established talents that have also become the reason for the worthy hype of this show apart from the story and other elements. It includes talents like Ewan McGregor as Obi-Wan Kenobi, Rupert Friend as the Grand Inquisitor, Moses Ingram as Reva Sevander, Simone Kessell as Breha Organa, Joel Edgerton as Owen Lars, Jimmy Smits as Bail Organa, Kumail Nanjiani as Haja Elstree, Flea, Zach Braff, Sung Kang, Benny Safdie, Vivien Lyra Blair, and James Earl Jones.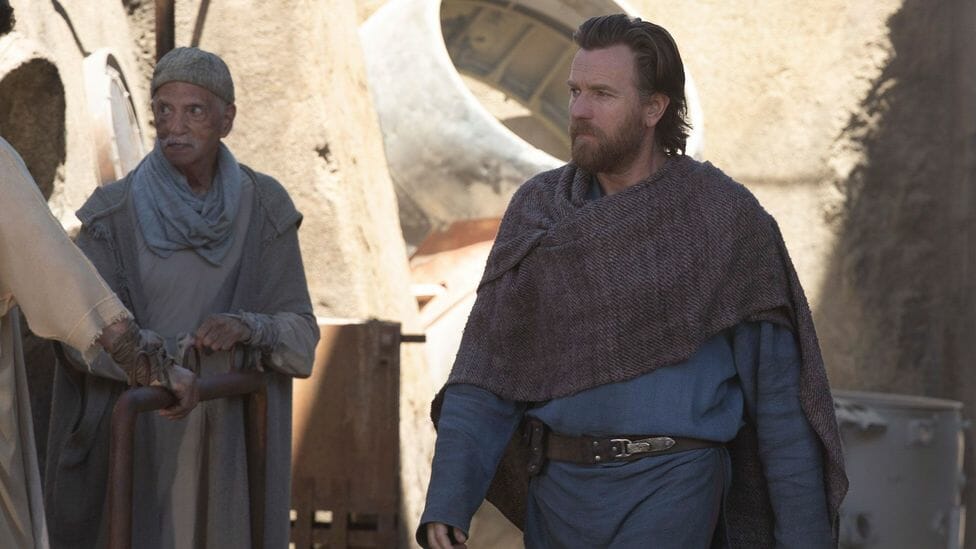 How Many Episodes
As per the listing by Disney+, the show will have six episodes. Out of these 6 episodes, two were dropped back-to-back on May 27th, and the third was released on June 1st; followed by the 4th episode on June 8th. Therefore, episodes 5 and 6 will be released on June 15th and 22nd.
Where To Watch
The Star Wars limited series Obi-Wan Kenobi is available to be streamed on Disney+. So tune in to your Disney+ before you start getting spoilers from others.