On My Block is an American comedy series produced by Crazy Cat Lady Production Company and the team. The story is about four lifelong friends (Cesar, Jamal, Monse, Ruby) who became friends in high school. It has three seasons with 28 episodes in total. Season 4 will be the last and the final season. Season 4 is officially confirmed by Netflix in January 2021. Netflix has also released a short video stating On My Block will return for one last time.
Season 4 Release Date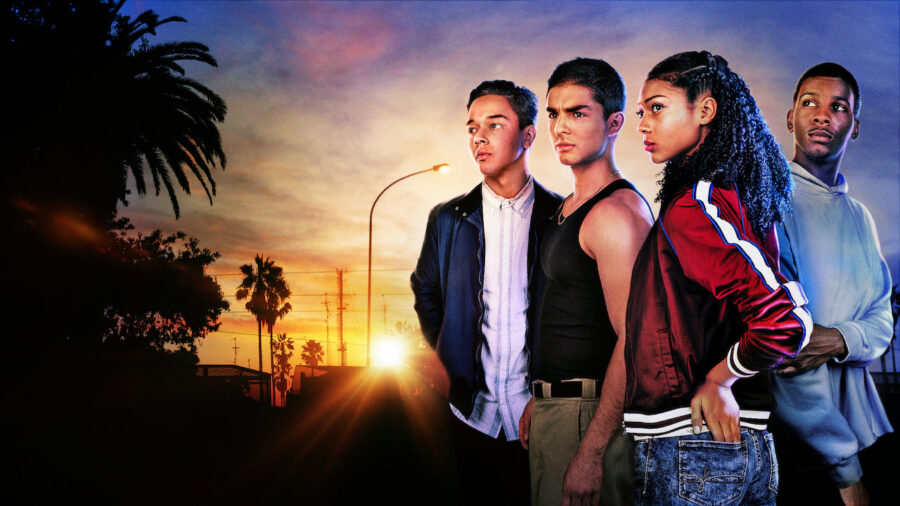 On My Block Season 4 is officially confirmed, but the final release date is not yet announced. Since there is a Covid outbreak, we might expect some delay. Rumors say that the series may release in March 2022, but we must not expect much delay. If production ends on or before August, we may expect season 4 to be released at the end of 2021 or before mid-2022. A co-actor has also shared a picture on Instagram of wrap- up party celebration.
Expected Plot  
Season 3 begins with kids knowing that the kidnapper is Cuchillous ( the gang leader) and ends with kids planning to kill the Cuchillous. And on the other side, Ruby gained interest in Jasmine, and a new group named 'The Nineteen' was formed. In the last episode, we also see that Spooky and Cesar's father were back, and Monse's mother was taking her last breath. So spooky was trapped, and the rest of the group was thinking about how to find Spooky. They went to the location thinking they would find Spooky, but they found a Cuchillous body there.
The group burned the body there as it was one of the plans of Spooky and the group. The story ended with showing a gesture two years later and Cesar now becoming the head of Cuchillous's gang. Monse went to boarding school, and those friends were separated. The new season is now more interesting as the ending of season 3 showed a time gap of 2 years and all friends will be grown up now.
The final season may begin with two years time gap but would show what happened in that two years. It will be exciting to see that why and how Cesar became the group leader of Cuchillous. We might get to know that what happened to Ruby and Jasmine and about Monse and Jamal. We might get to know that who is Li'l Rickey if he is in Bakersfield or Portland. We might also get to know more about Spooky's life.
Expected Cast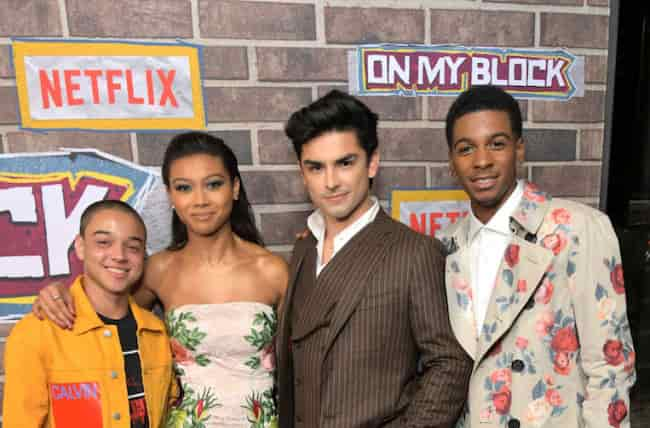 The cast of On My Block, whom we may expect to see in season 4, can be all the main characters we saw in season 3. Deigo Tinco as Cesar Diaz, Sierra Capri as Monse Finnie, Jason Genao as Ruby Martinez, Brett Gray as Jamal Turner, Julio Macias as Cesar's brother Spooky, Jessica Marie Garcia as ruby's love interest Jasmine, Paula Graces as ruby's mother Geny, Peggy Blow as ruby's grandmother Marisol, and Cesar father Cuchillos was shown dead. Still, if that dead is fake, then cuchillos might be a part. We may also see some new characters in season 4.